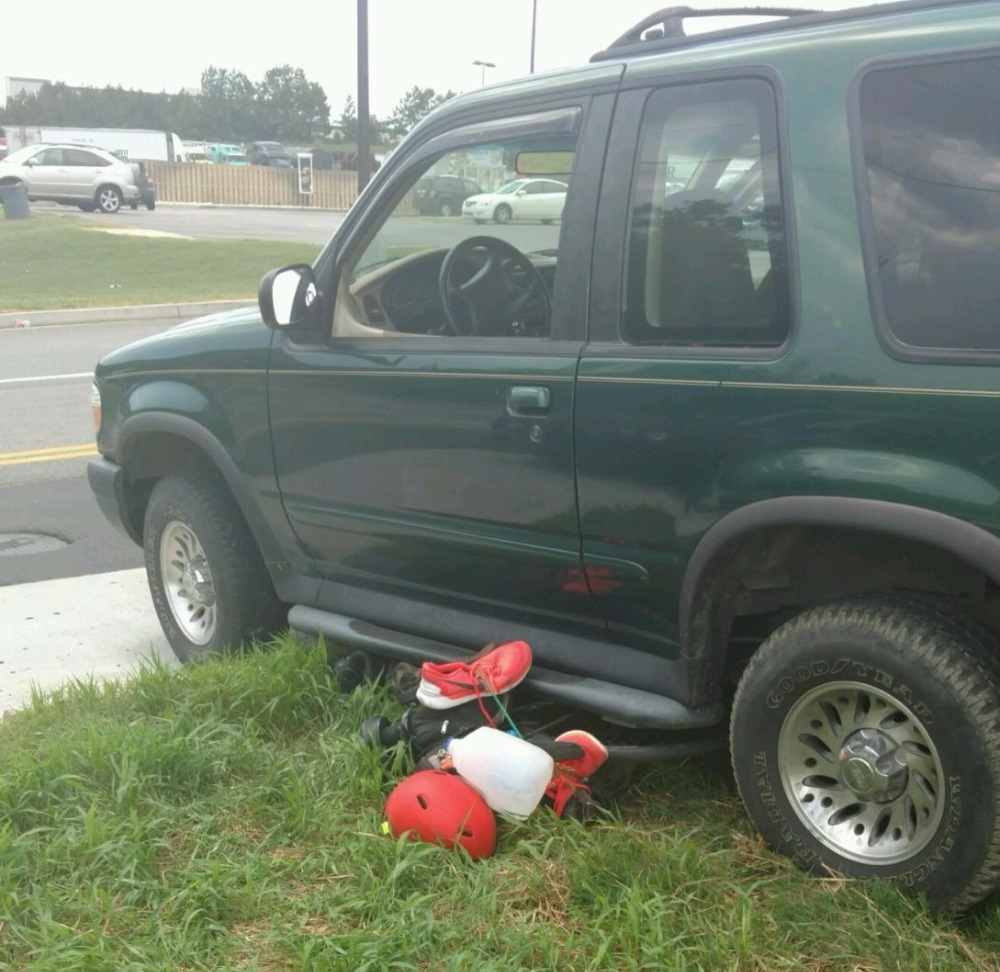 From my son's Instagram post on July 20th....
My name is Mark Maxwell Mioducki and today is my first day riding my bicycle across USA.  I will be going coast to coast from Savannah, GA (Tybee Island on the Atlantic) all the way to San Francisco on a route I mapped out myself.  I have had this desire for almost two years and it has taken me over a year of working to save up and prepare for this.  I will be camping where I can and trying to accomplish at least 50 miles a day on a bike with roughly 100 lbs of gear/supplies (not including my own weight)...
fast forward to the afternoon of July 31st when this trip was suddenly derailed by a senseless act of violence by a crazed motorist that apparently doesn't think he should have to share the road with bicyclists.  He tailgated Max honking his horn and then tried to run him off the road.  At which point Max yelled at him that it was the law to give him 3 feet leyway.  This angry man followed Max to a gas station and seeing Max's bike laying in the grass while he was nearby by making a phone call the driver jumped a curb in his truck and purposefully and deliberatly ran forward and backwards over the bike.  
Max didn't want to ask for help to make this trip but this unfortuate event has caused him to reconsider and he is now asking for your support.  It will cost him at least $2000 to replace his bike and gear and we've been told this most likely will not be covered by the driver's insurance (if he even has it) because insurance companies do not accept claims for malicious distruction.
Thanks to all that have expressed a willingness to help and please know how grateful both Max and I will be.  He will need to order a bike which may take up to a week so it may be that long before you see trip updates.
Share the road!  Watch for riders of all varities.
Organizer and beneficiary