Q: Who is Emilee?
A: Emilee's face is one you may recognize from Worcester's thriving Artist and Poetry scene. For the last four years you've been able to find her every Monday night at The Dirty Gerund Poetry Show providing her home made snacks to artists and art lovers alike. Some fondly call her the Snack Time Queen.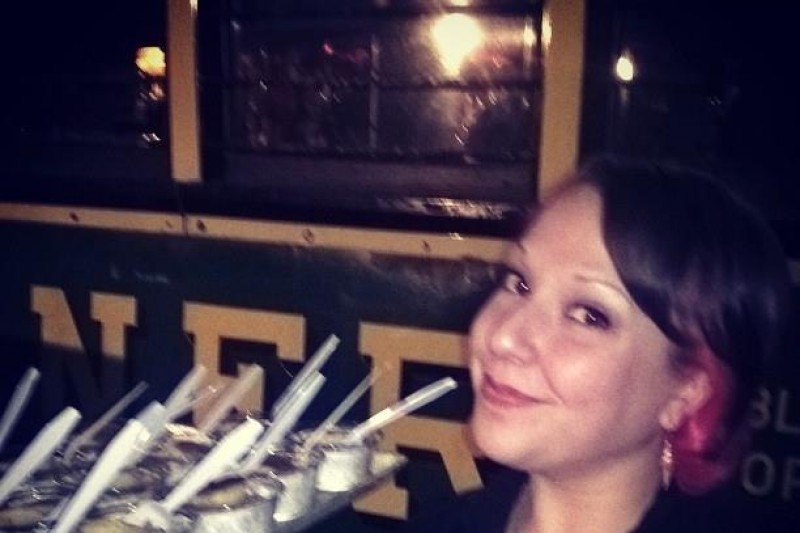 Q: So whats she know about selling food?
A: She graduated from Assabet Valley Technical Highschool's culinary arts program in 2005 and has never left the food industry since. She's worked virtually every position one can work in a variety of restaraunt styles. After years in restaraunt management and working for corporate companies, Emilee is ready to take the advice that so many people have tried to offer her before and pursue her ambitions of owning food truck.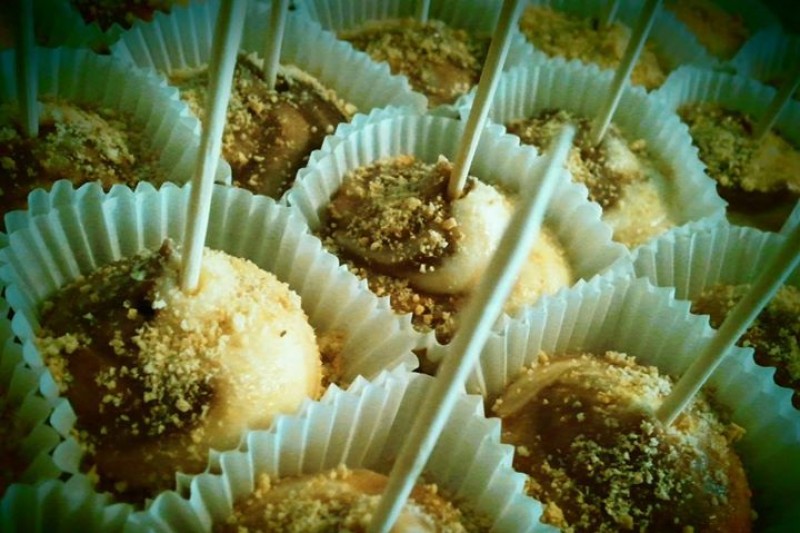 Q: So what would be so special about her truck?
A: Along with the goal of making her recipes available to all those who have been asking, Emilee also hopes that it will eventually be possible to set up shop late night in the city. Options for food after 11pm are extremely limted yet bars are open until 2 am. Emilee hopes to be availble to those out and about the city who may hope to fill their stomachs and maybe stay off the roads for a short while longer after a particularly libatious evening. Emilee also wishes to make local economy involvement the theme of her truck, employing local ingredients and promoting local businesses who wish to collaborate.
Q: Why Worcester?
A: Emilee is enamoured with the uprising of independant business and entrepeneurs in Worcester and, after living in the city for 8 years, is champing at the bit to do her part for the local economy. While food trucks are currently few and far between, the ones that are there have loyal followings and are making a great name for the food truck culture of Worcester already. With the growing success of Food truck Fests every year the city is realizing the benefits of having them as part of the economy and, more importantly, that this is what the people want!
Q: So what will the food be like?
A: Emilee's style is based in New England comfort food and traditional Italian but shes known for her versatility. Menu items will tend on the seasonal side so as to keep ingredients local, but you may be just as likely to see banh mi sandwiches or pork belly buns on the menu along side with lasagna and chicken pot pie. Emilee's main goal is to ensure that what Worcester wants, Worcester gets.
Q: So where is my money going? And how soon wil I be able to eat at this truck? 
A: All funds will go towards the purchase of Emilee's truck and her certifications and lisences so she will be able to be providing  delcious noms for everyone by the early summer of 2017.  She also plans on contributing to this goal weekly with the pay from her day job.
"First this was a five year plan, then it was the three year plan, now its my one year plan.  I am so proud of the community that I have the priveledge to be a part of in Worcester.  Feeding them my recipes for the last five years has been the most rewarding thing I've ever done in my life.  I want to be able to do it all the time and do my part for our city."
-Emilee
Organizer