Aubrey is a 6-7 year old bully breed mix who I adopted from Richmond Animal Care and Control in June of 2013. She's truly the best choice I have ever made, and I can't imagine life without her. 
Aubrey is currently at Dogwood emergency and specialty center in Richmond, VA. Please read below for her story
On Friday, April 22nd, Aubrey vomited up her dinner from the night before at around 6AM. She was acting fairly normal otherwise. I left for work and babysat from 9-3pm. When I arrived home, there was vomit all over the house, and Aubrey was a bit lethargic. She was still somewhat peppy and chased the cat around the yard, so we weren't incredibly concerned just yet. 
My boyfriend, Justin Porter, and I foster dogs through K 9 Justice Leauge,  and our foster puppy had a meet and greet in Chesapeake, VA in the evening. Justin stayed home with Aubrey, and I brought Maya to her meet and greet. Long story short, they loved her, I loved them, and she is now in their care and has two other husky siblings! 
Justin did not feed Aubrey Friday night, because she was nauseous and we did not want to further upset her stomach. Other than the vomiting and nausea, she was not acting oddly. We decided to wait and re-evaluate in the morning.
Saturday, April 23rd Justin woke up for work around 5am, Aubrey didn't seem to be in any discomfort and hadn't vomited the previous night. I woke up around 7:30 am to the sound of Aubrey vomiting. I then gave Justin a call and we decided it would be best to rush her to the ER. 
Dogwood took some x-rays to determine if she had a foreign body or blockage of some sort, which came back negative. They ran bloodwork, and put her in fluids since she was dehydrated. The bloodwork came back normal. She was then started on anti-nausea medications.
They continued her on supportive care in hopes that she would begin to improve. 
We visited in the evening, and attempted to feed her. She refused food since she was still not feeling great.
At that point, we opted to start her on treatment for giardia, an intestinal parasite that our previous foster has. Aubrey stayed over night, and was continued on supportive care.
Sunday, April 24th, we visited her in the morning to receive updates and attempt to feed her. She ate about 2oz of her turkey and didn't vomit it back up.  At that point, possibilities of causes included giardia, an intestinal parasite that our previous foster puppy has, GI upset, and pancreantitis. She had a fecal done, and a snap test to check for pancreantitis. They also ran her bloodwork again.
Aubreys fecal came back negative for parasites, but we opted to have a 2nd one sent out on Monday morning to be checked more in depth. The snap test came back inconclusive for pancreantitis. The next step is to give her an ultrasound to check her pancreas, but the tech is not in to preform the ultrasound until Monday morning. 
She will continue supportive care again overnight, and will have an ultrasound in the morning. We have opted to fast her, since food will further irritate her pancreas if she does in fact have pancreantitis.
Aubreys bills currently total $2999.54, and will increase more. We are fortunate to have care credit cards which we have placed the balance on to allow us time to pay off her bills. Justin currently works full time at Early Bird Biscuit Co. I am self employed and work odd jobs, including personal assisting, dogsitting, childcare, cleaning, and am an eBay re-seller. We are both hard working people and will eventually be able to pay her bills off, but I have created this go fund me for people who wish to contribute. We greatly appreciate any help, at all, whether it be "sharing" this page, or donating $1, $5, or more. Everything adds up, and does in fact make a difference! 
Joelle is also available to work in exchange for a reasonable donation to Aubrey's bills. Skills include childcare, dog sitting, dog walking, house cleaning, and personal assisting. Please email joellemohn @ Gmail (dot) Com for inquiries.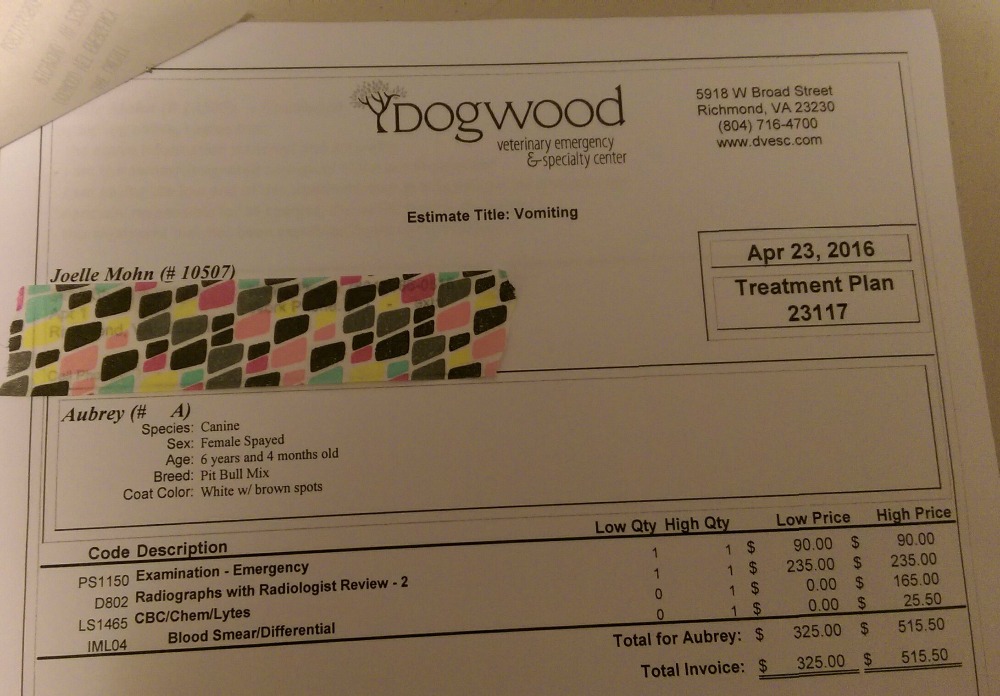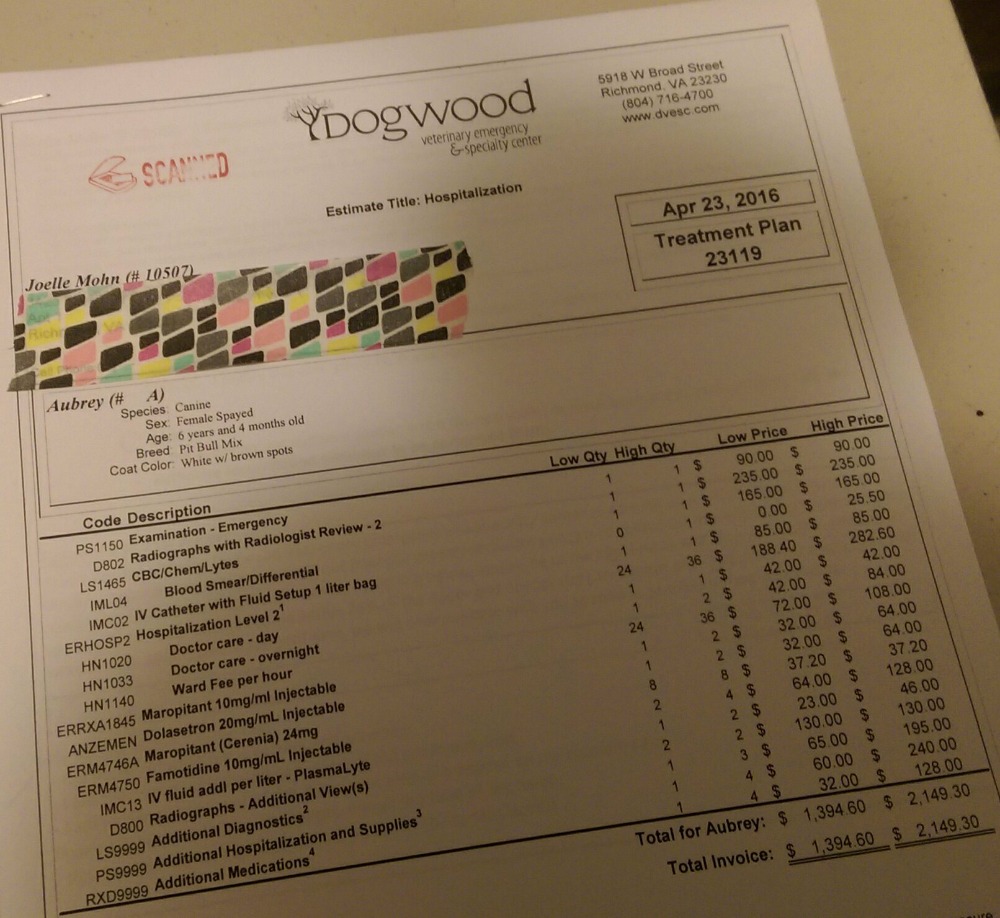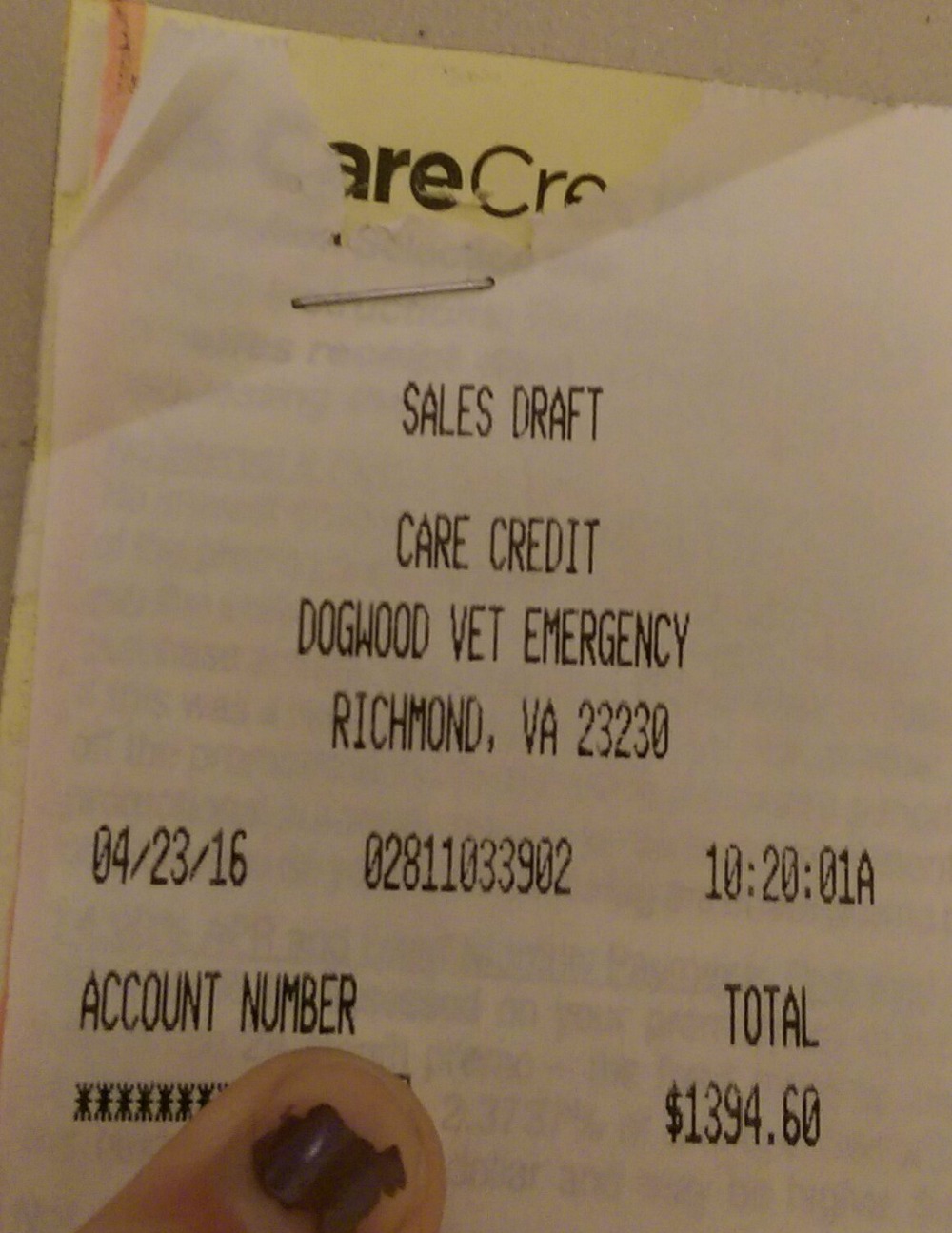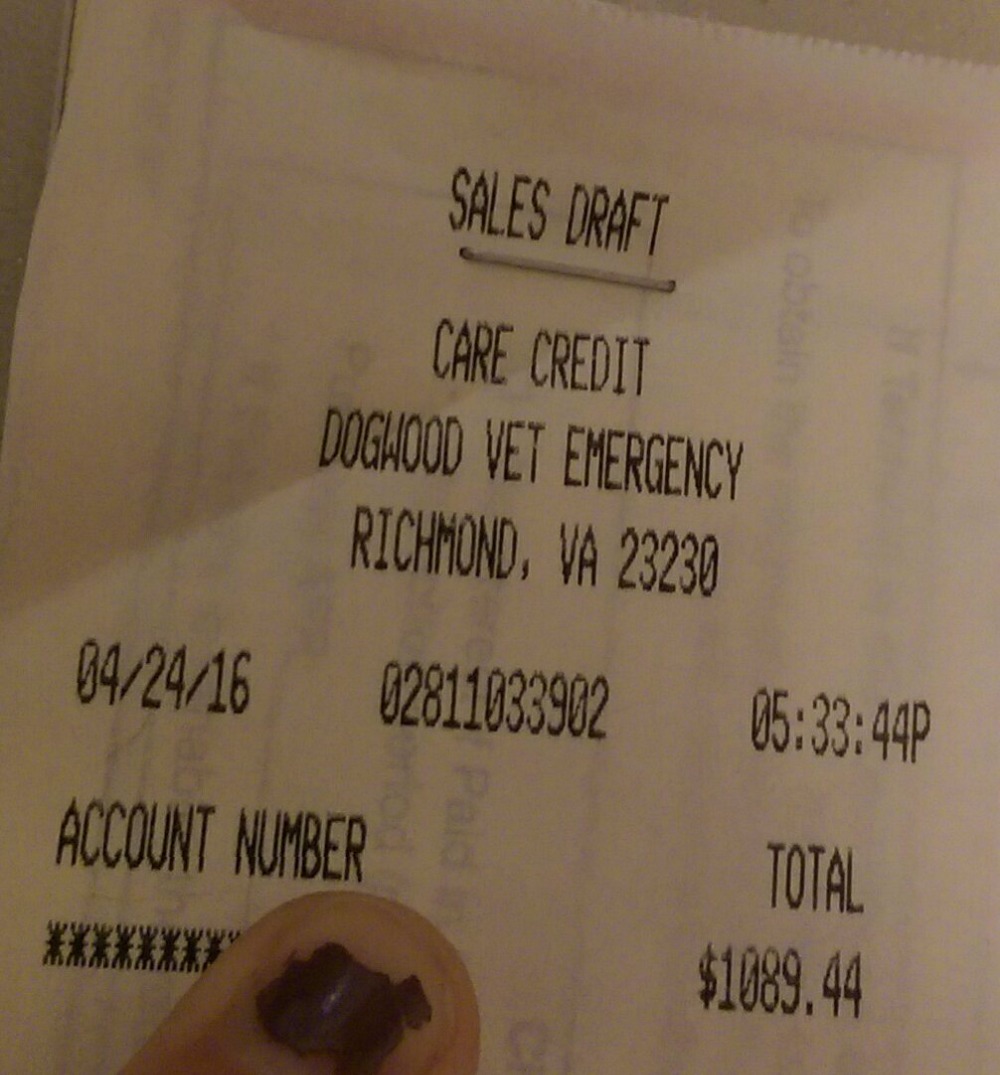 Donations

Organizer
#1 fundraising platform

People have raised more money on GoFundMe than anywhere else. Learn more

GoFundMe Guarantee

In the rare case that something isn't right, we will refund your donation. Learn more

Expert advice, 24/7

Contact us with your questions and we'll answer, day or night. Learn more