We are Rene and Marco. This is our dad, Erick. Over five years ago, he fell 30 feet from a ladder while trimming a tree in our yard. This accident caused him to become paralyzed from the waist down. Our life took an unexpected turn, but with the help of family and friends, we have been able to overcome every obstacle we have faced so far.
Despite his handicap, our dad still loves to be active. He participates in many activities which have been modified in order to suit himself and others with similar disabilities.
Erick rows: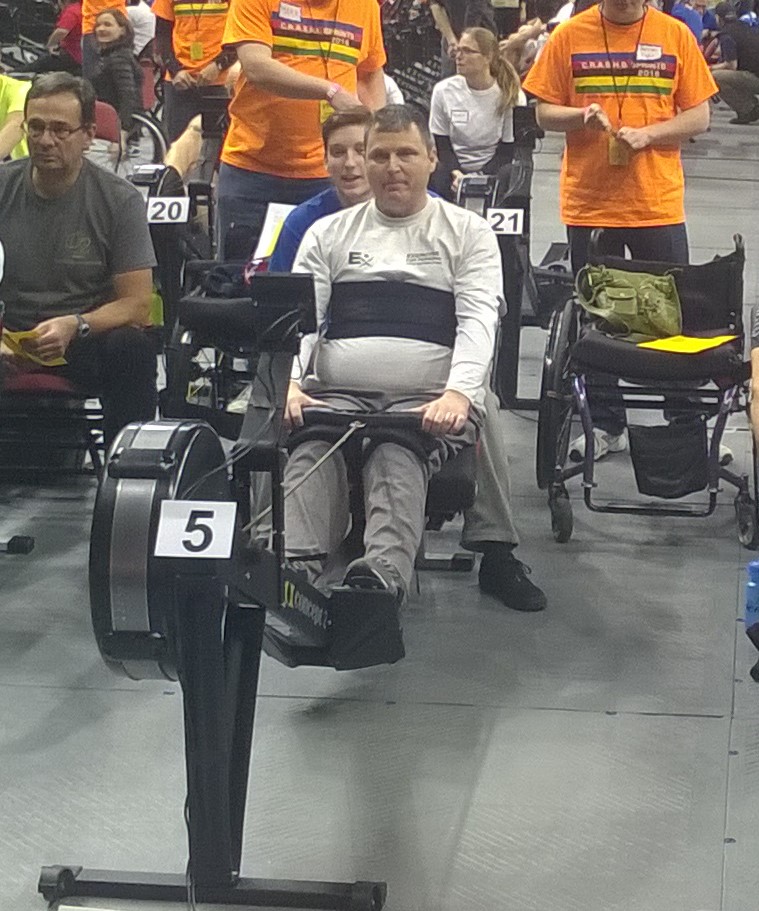 He even skis!
He bikes and competed in last year's Fourth of July Road Race: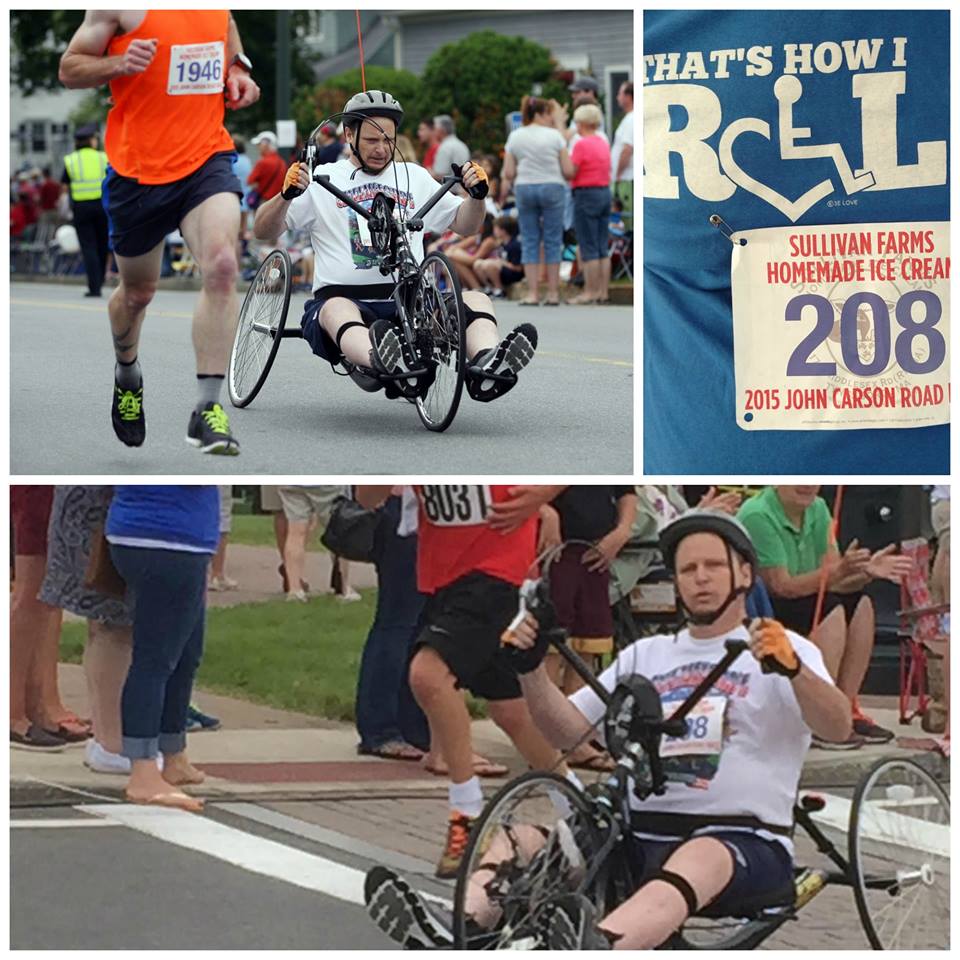 He also loves to relax at the beach.
Our dad has always been there for us, and now it is our turn to be there for him. We would like to raise enough money to purchase a hand-cycle and floating beach chair for him.
Currently, we rent a hand-cycle when Erick wants to bike. However, the closest place to rent an accessible bike is a 2-hour round trip (for pick-up and return) and only allows for a 1-week rental. Racing in the Boston Marathon has become a dream of Erick's. In order to train properly and be able to compete, he will need his own hand-cycle. A good accessible bike can cost upwards of $6,000.
We also face similar problems when we go to the beach. Since his wheelchair cannot travel on sand, we rent a floating beach chair which lets him lounge on the beach, as well as go in the water. It is difficult to rent this chair and there is no guarantee there will be one available when he gets to the beach. Also, most beaches have a different style chair which travels on sand, but doesn't go in the water. Our mission here is to purchase our own floating beach chair for Erick to use and share with others in the community. These beach chairs cost around $4,000.
With your help, we are hoping to raise a total of $10,000 so we can help our dad continue to stay active and reach new milestones. We also want to contribute back to the disabled community since we understand the difficulties other families like ours face. For those of you who know our dad, you know how much your support means to our family. For those of you who don't, please feel free to check out our Friends of Erick Larson facebook page.
Any help would be greatly appreciated!
Thank you!
-Rene and Marco