Urmila's Stem Cell Therapy Fund
My name is Anuja, and I am here to tell you about the most amazing mother a daughter can ask for.  My mother's name is Urmila. Whenever I think about her, I think of her warmth, her kindness, and her compassion towards others.  I think of her love for the world, and her hard work in accomplishing everything she sets her mind to. My mom is strong-willed, positive, and has a heart of gold. Despite her own problems, she has the willpower to hold the family together through tough times. She has been my superhero ever since I was a little girl, and a huge part of who I am today. She has shown me that people can truly be good at heart, even if one has to dig a little deeper. She has taught me that I have the power to define myself, just like she has the power to define herself without her illness.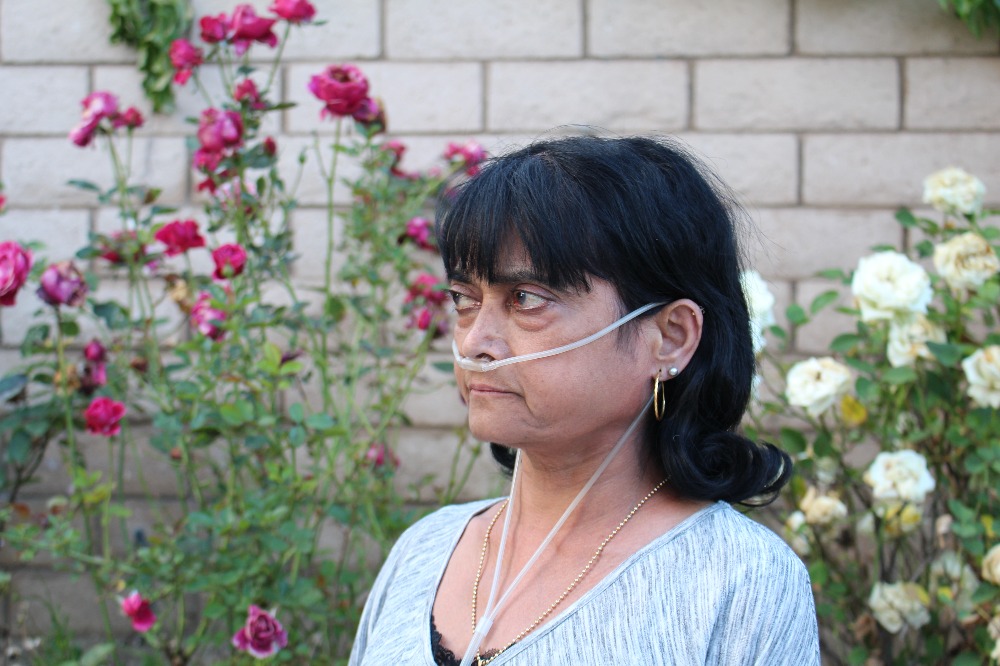 Urmila is truly the ray of light within the family, but for the past year or so, she has lost a little bit of that shine.  She is caving into her illness, becoming depressed, and hopeless in her condition. As her daughter, I have always been numb to the idea that she had an illness because she was always so positive and lively. I can now see that she is suffering and it pains me to see my best friend struggling. So I have decided to sprout a little hope into her soul...
My sister and I will be graduating in June, and instead of holding a graduation party, or getting graduation gifts, we  ask that our family and friends help us raise funds to take our mother to Scottsdale, Arizona for the Stem Cell Therapy Program where interstitial lung patients have noticed 30-40% improvement in their conditions. We are a very humble family, and would not be asking this favor if it was not urgent. We love our mother very much, and could not imagine life without her.  If you know my mother personally, or know of her, and she has touched you in one way or the other, please read her story below and consider donating to help her on the path towards a miracle: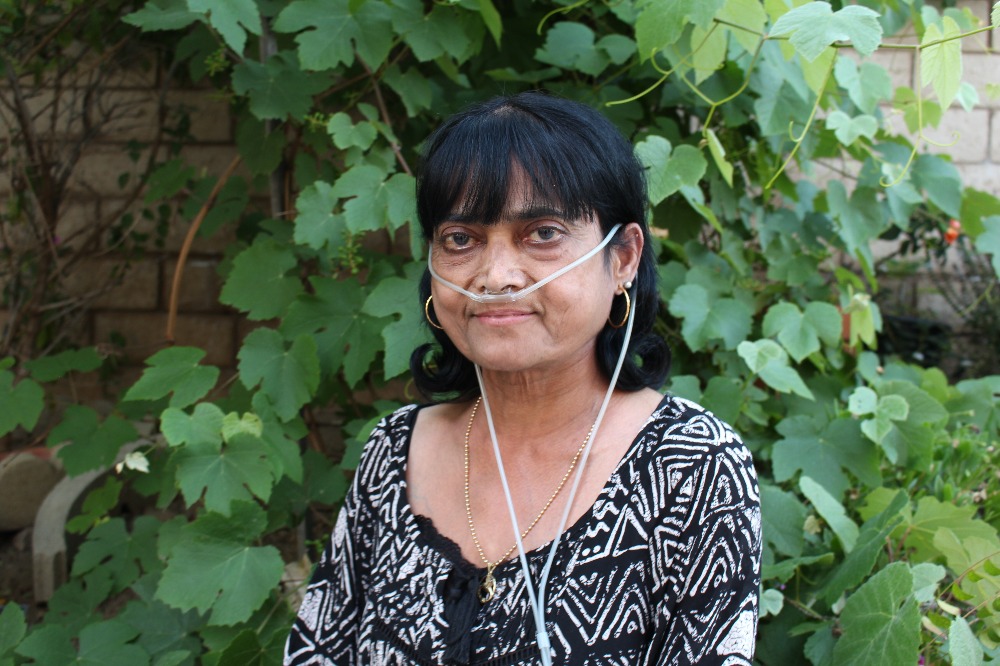 My name is Urmila Shukla. I am suffering with chronic interstitial lung disease, pulmonary hypertension, and steroid induced type 2 diabetes.  I am on supplemental oxygen 24/7, and have been taking 15 prescription medications for years with an expensive medical bill to pay each month. I was diagnosed with PH in 2004, and since then my life has totally changed. In the beginning, I was wearing oxygen only at night and as needed during the day time. I have worked until 2009, then I had to quit because it was getting harder and harder to manage my condition each day.  
From 2013 my condition started deteriorating, and since then I am having a hard time doing simple tasks such as walking, showering, or doing regular chores inside the house. I am trying my best to cope with my condition by moving as much as I could, even if I have to drag myself every day to get out from the bed. However, a little exertion makes me feel out of breath and hyperventilated.  I wish I could breathe normally, but right now I do not even know how that would feel like since I have to struggle to breathe every single moment. I cannot even sleep without fear of not breathing, so I wear a c-pap machine.
I had huge dreams when I was little. With my PhD in Chemistry, I wanted to change the world and serve the people in need.  Now I am in need. I have no hope, the medicines are keeping me alive and the side effects are killing me.  My doctor has sent me twice for the lung transplant procedure, and I was rejected both times due to severe GERD and acid reflux problem.
 I often feel ashamed of who I am, and how I have to wear supplemental oxygen in the public while out with the family. It is very sad to see my two girls grow up and see me getting sicker and sicker every day. I want to be there when they graduate, when they get married, and when they have kids.   I have no options left, but one.
I have heard of this bone marrow adult cell therapy treatment which is currently on a research and trial basis in Scottsdale, Arizona.  Patients of PH have seen significant positive results after this treatment, saying that their quality of life has gotten a lot better. I am at the point in my illness where even if I get 30% to 40% improvement, I will take it. I have always prayed for a miracle, and this might be the answer to my prayer.
 They say that "a drowning man catches a straw", and even though I am drowning at the moment, I believe that I can be saved.  With current medical bills, no work, and two daughters in college, I will not be able to afford this treatment on my own. I don't usually ask for favors of this kind, but I am out of hope. Therefore, I am asking family, friends, and anyone else who happens to connect to my story, for any support or donation you could afford.  Any amount or kind words would be much appreciated. God Bless you. Thank you.

Organizer and beneficiary
Anuja Shukla 
Organizer
Rancho Cucamonga, CA
#1 fundraising platform

More people start fundraisers on GoFundMe than on any other platform. Learn more

GoFundMe Guarantee

In the rare case something isn't right, we will work with you to determine if misuse occurred. Learn more

Expert advice

Contact us with your questions and we'll answer, day or night. Learn more