Moose Hunt - Help diagnose Moose!
Hello!  My name is Addy and this page is for my furchild Moose!  Moose is a 3 year old shepherd mix who made me an official foster failure: seriously, anyone who would have seen this puppy at 6 weeks old would have adopted him in a heartbeat.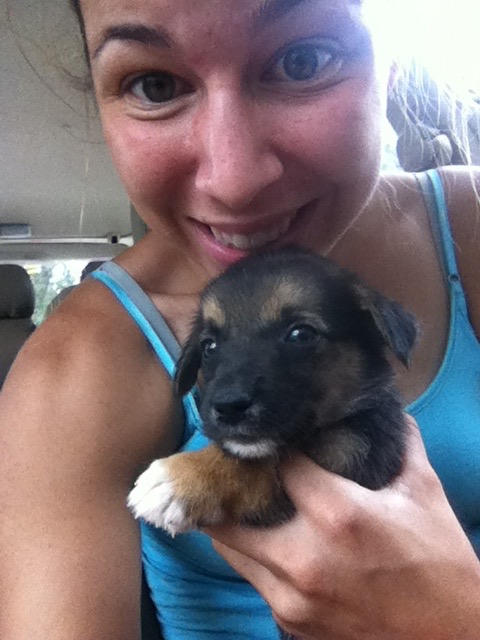 Within 24 hours I told the humane society he was staying with me.  Since then he has destroyed my favorite shoes, destroyed my roommate's favorite shoes (sorry Lauryn), chased very expensive horses through a field, and remains a constant reminder to keep our toilet lids down and our trashcan empty.  That being said, he has also been the sweetest, cuddliest dog I could ask for who is always there to snuggle when the world gets a little too hard to deal with.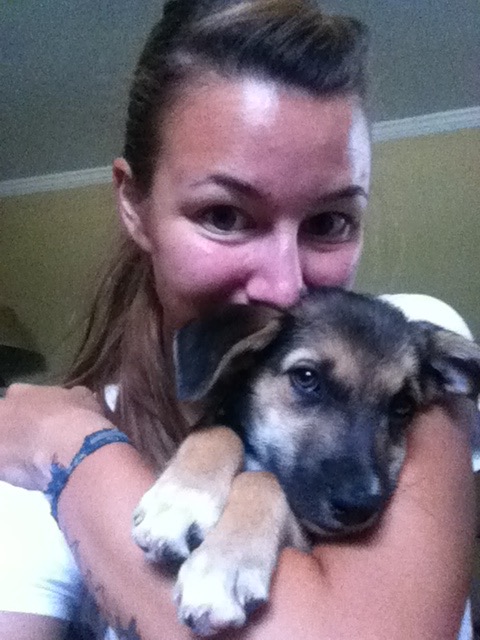 So anyway, my awesome little Moo, lanky yet mighty, has always been energetic, friendly, enthusiastic, basically every positive word in the english language.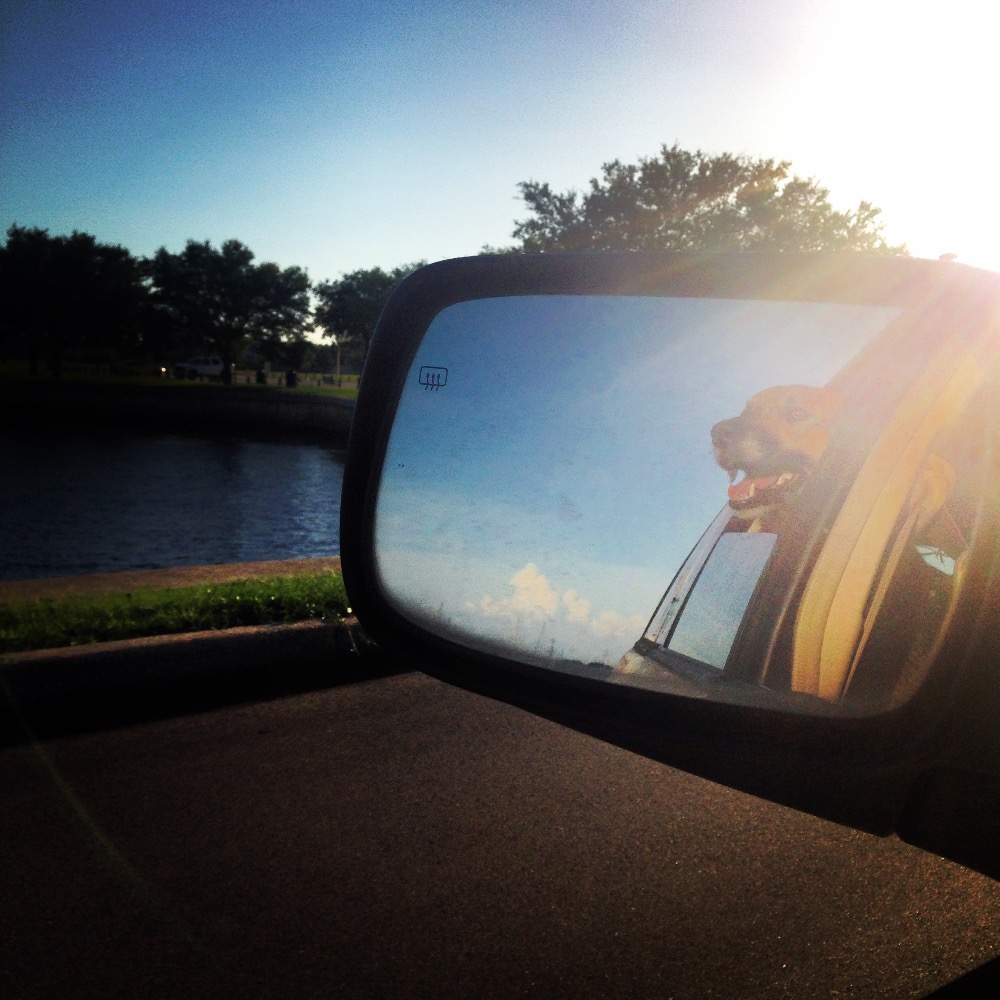 And though he drives his brother Ozzie crazy sometimes, he always seems to love him at the end of the day :)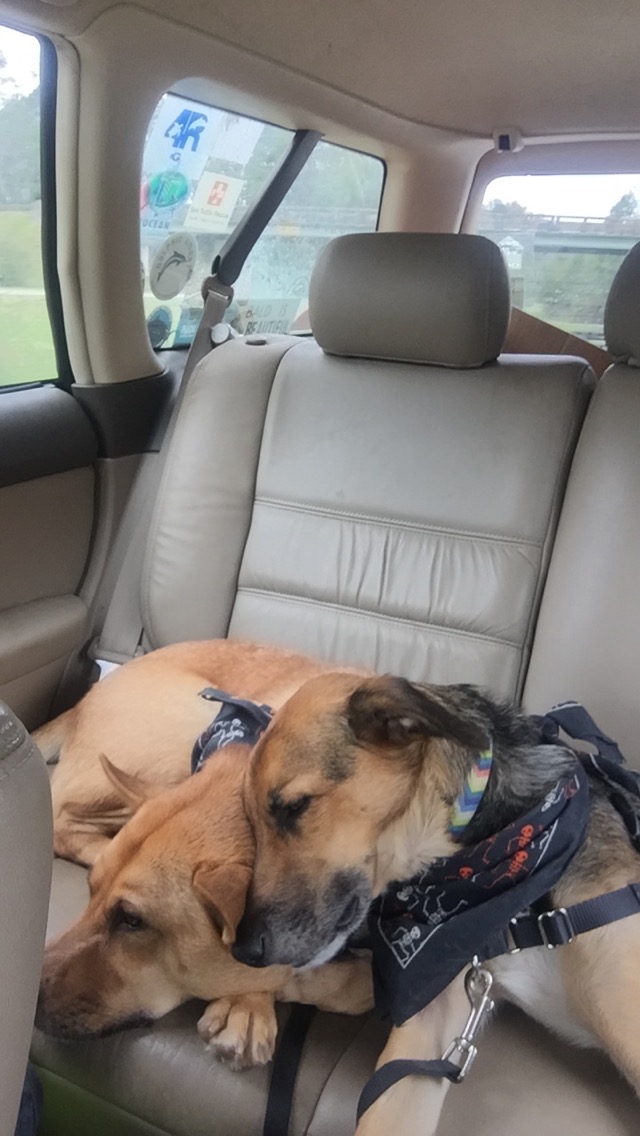 I know I've been dragging on, can't help but be a proud dog mom, so I'll get to the point.  In February Moo started getting nosebleeds, which at the time I assumed were due to the rare cold and dry weather that Florida was experiencing.  When his nose started swelling up and becoming sensitive, I began to worry, and made an appointment with a vet I knew from work at my zoo.  His initial X-rays showed a slight inflammation on the left side of his nose but that was about all we could tell.  Another vet visit later and we still couldn't diagnose anything, even after some samples from his nose were sent out with no extraordinary results.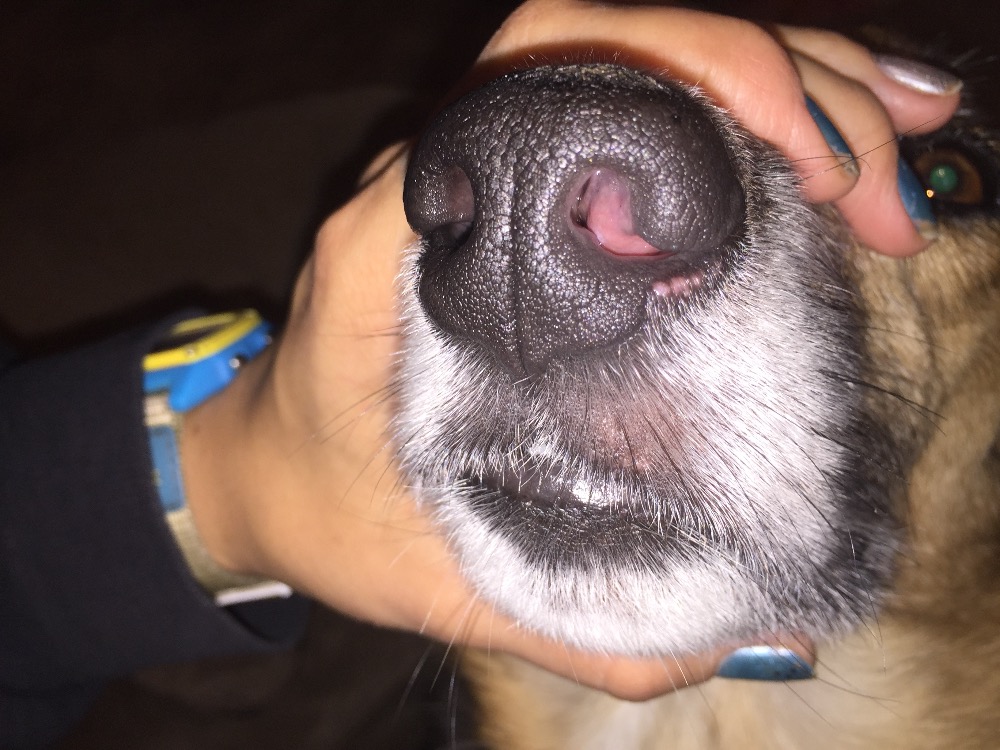 From there Dr. Nico referred us to a dermatologist at Blue Pearl, an excellent yet slightly specialized (otherwise known as expensive) practice to try to find some answers.  The dermatologist was stumped and even took pictures for a presentation (at this point Moo's nose had become discolored on the left side) and referred us to Blue Pearl's internal medicine department, where we met Dr. Meaks.  Another appointment later and we had a few possibilities, only most of them were not what I like to call...affordable.  So we did the least expensive tests to try to look for a fungus.  Needless to say Moose got a little less thrilled with 'wanna go somewhere???'.
Three months and 6 vet visits later, we still have no answers.  His recent (May 10th) X-rays still don't show anything concrete, but do clearly show more inflammation throughout his skull, mainly the left side of his nose.  According to Dr. Nico and Dr. Meaks, and from what I've seen (or haven't), the only way to diagnose what's wrong with him is with a CT scan and rhinoscopy exam.  We've been able to manage his pain and symptoms with a combination of antibiotics and steriods, but he doesn't to do well when his steroids are increased: he doesn't seem to be in pain but his body condition weakens and he pees everywhere and eats everything....EVERYTHING.  So now that he's been going through this for 3 months, I can't morally keep putting him through whatever it is he's going through without reaching out for help.  Unfortunately he's recently regressed back to being a lethargic frail dog I barely know and we've had to increase his steroid again to hopefully make him feel better.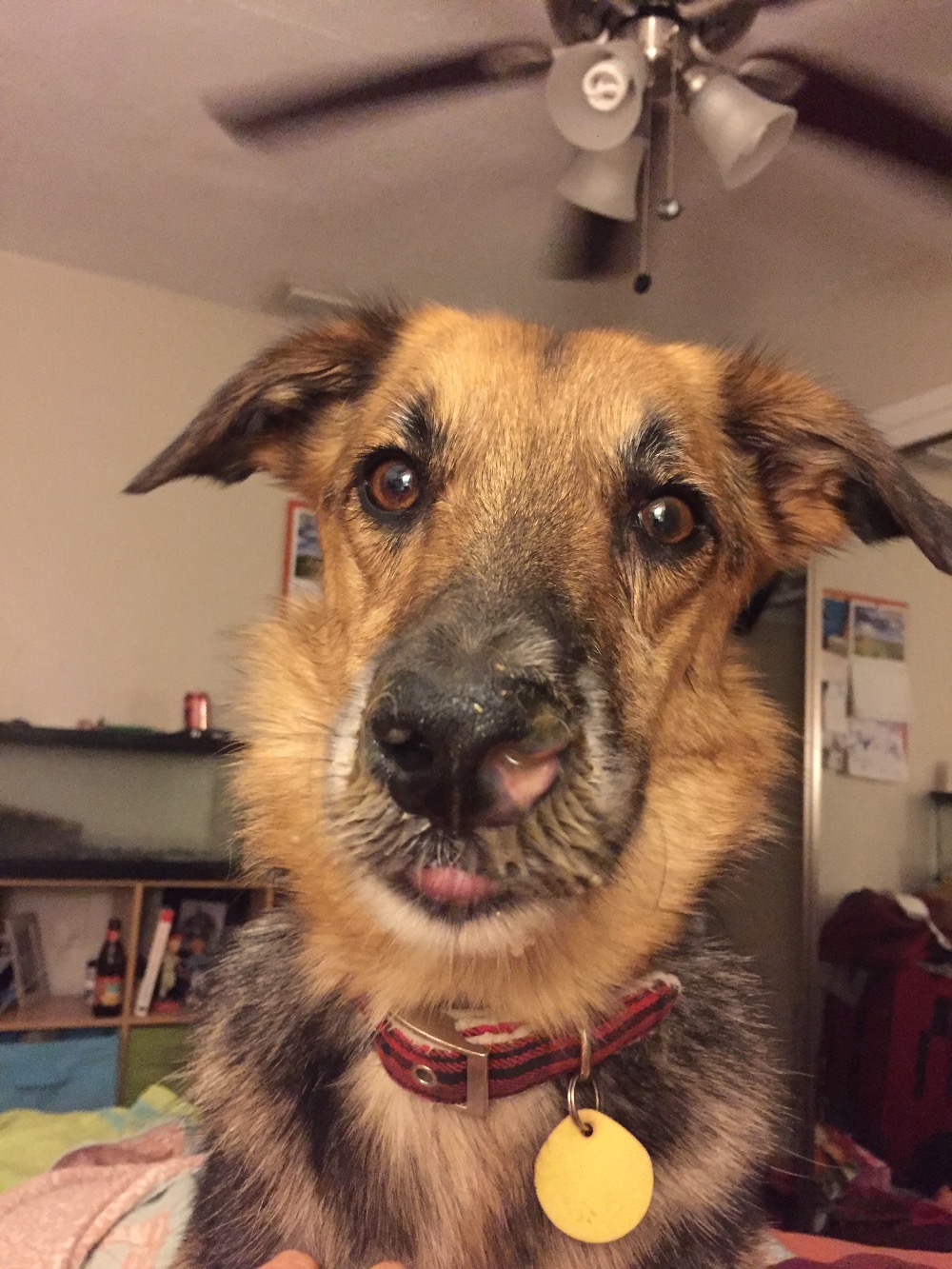 Unfortunately for us though, his current medications just mask what's wrong, and there's no way to fix him until we know what the problem is.  That's where you kind folks come :)
As for some background on my financial situation, I do have a full time job at Lowry Park Zoo as a zookeeper, and a part time job at Tropicana Field.  Oh and a super part time job cocktailing at a local bar.  Since moving to Florida in 2013 I have had about a hundred jobs, and yes I am still broke.  There is not much money in my field, and though I love what I do, it is not exactly condusive to very expensive vet bills with unexpected doggy ailments.  I am a terribly, if not annoyingly, proud person: I do not enjoy asking for help in any aspect and can't stand that I still have to ask my mom for the occasional handout (thank you again and again and again).  Making this page was not an easy thing to do.  That being said, my dog is sick, and at this point I am physically incapable of working any more than I already do to try to fix him.
I am asking for $2,000 from friends, family, and dog lovers everywhere to help me figure out what's wrong with my Moose.  He is a shell of the dog he use to be and I'm hoping that by finding out exactly what's going on in his head we can diagnose the problem and hopefully fix him.  That money will go to a comprehensive CT scan and rhinoscopy to (fingers crossed) accurately break everything down and see what's going on inside.  I have been warned by his vets that simply diagnosing him does not mean the end of my financial commitment: he'll probably require a decent amount of treatments that my wallet won't be thrilled about.  But there's no way for me to begin preparing for this if I can never find out what's wrong.  Since he's been gradually getting worse I need this money as soon as possible, and I'll be working towards it whether or not I make my goal on here.  And yes, I have considered not sleeping as an option.
Moose and his brother Ozzie are my family in Florida: they make the 10 hour drive to Carolina with me when I'm feeling homesick, they are regulars at the restaurant across the street from my house, and I could honestly not ask for a better pair of dogs.  I'm not sure what's wrong with Moose but do I know how devestated Oz and I would be if he wasn't around to steal half the bed or inappropriately jump between couches to be with anyone who looked lonely or sit in random stranger's laps at the beach.
I know this has been long-winded, and I appreciate anyone who has made it this far, or even just scrolled for the pictures.  I will be grateful for a dollar, or even just a supportive email.  Honestly I haven't heard from any other dog owners that have had similar issues, so even some advice or a familiar scenario (with a positive outcome, of course) would be appreciated.  Any little bit will help, and I will be sure to keep everyone updated, especially if this does indeed work out.  Thank you again so so much, even if you just read this and agreed that my dogs are adorable :)
Love,
Addy, Moose and Ozzie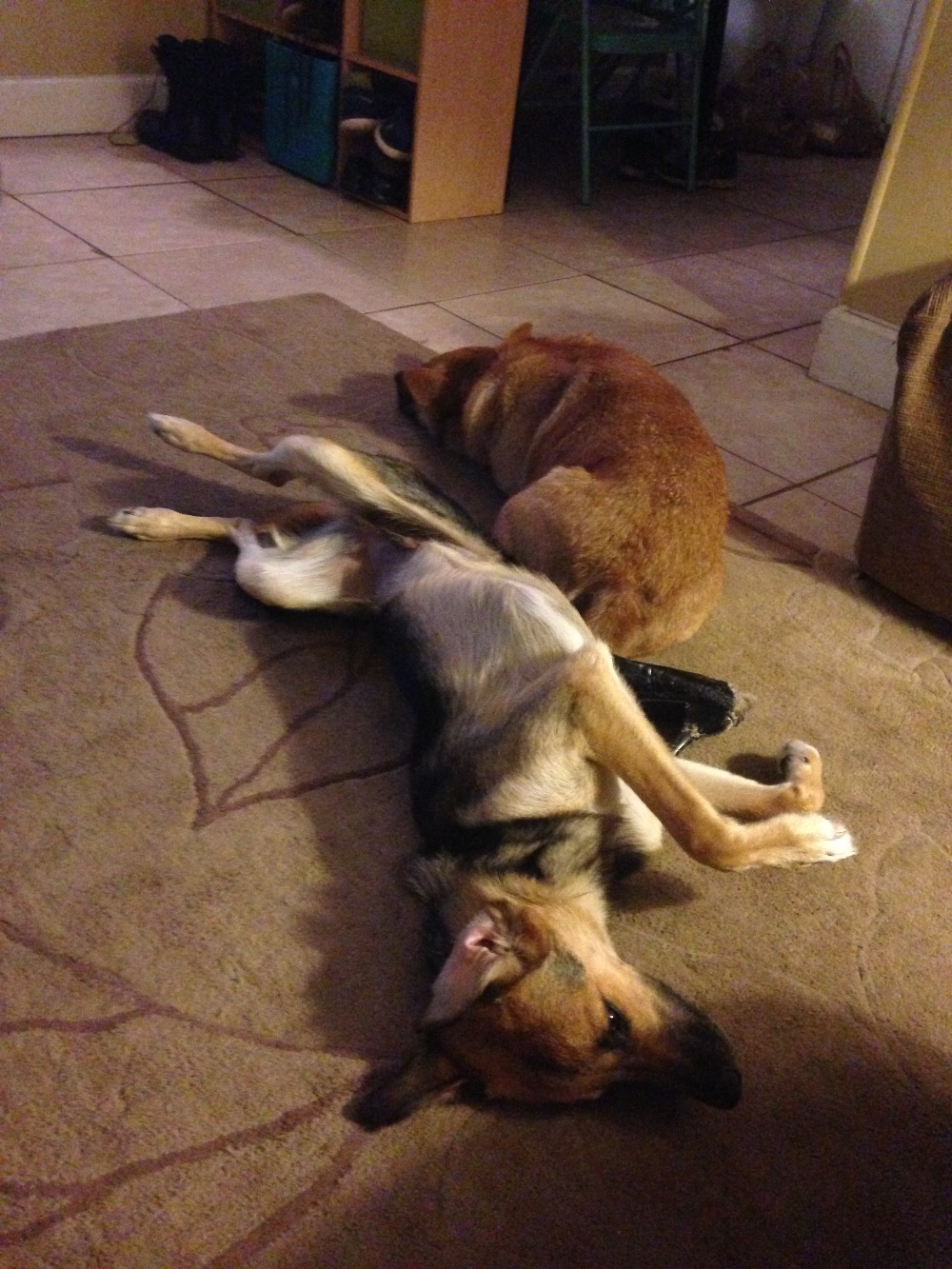 Organizer