$20,000 for 20 Years of MVP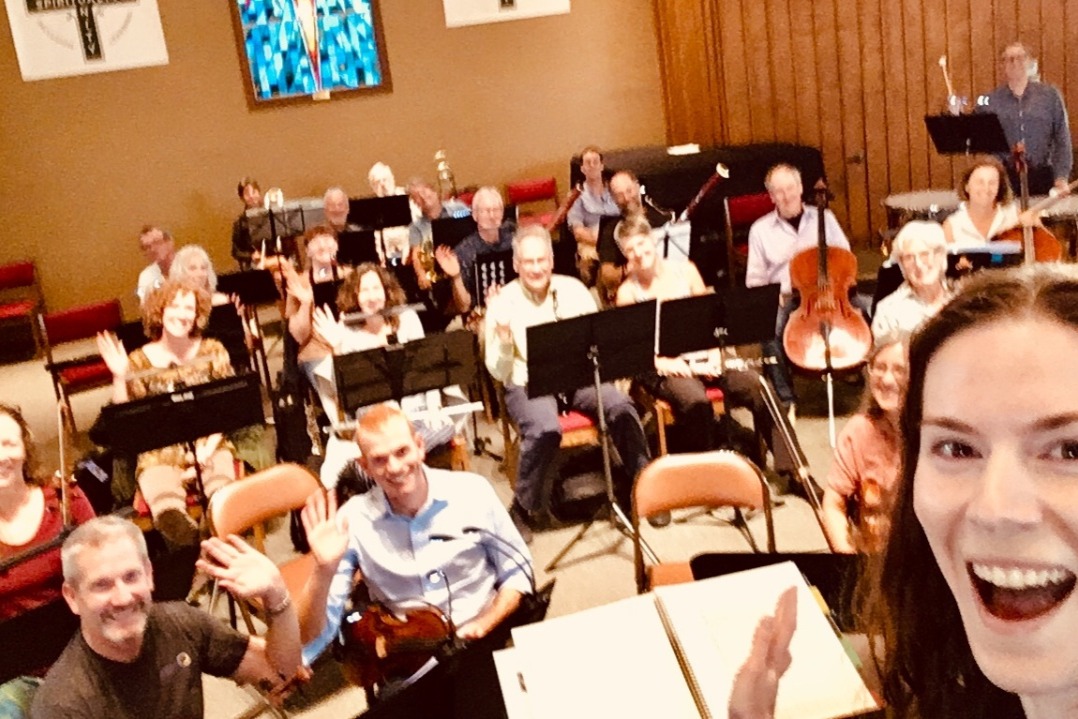 HELP US RAISE $20,000  FOR MILL VALLEY PHILHARMONIC'S
                                                   20TH ANNIVERSARY
Mill Valley Philharmonic (MVP) is Marin County's premier nonprofit, community orchestra. For 20 years, we have been providing high-quality, local and live symphonic music, ranging from classical to brand new works. Truly a grassroots organization, 
we believe that experiencing music together unites our spirits and strengthens our community
. 
                   WE NEED YOUR HELP NOW MORE THAN EVER!
We had envisioned the 2019-20 season as a banner year for MVP, featuring special programming, a new Artistic Director, and a Gala in celebration of our 20th Anniversary.
Due to the recent health directives and our compassion and concern for the health and well-being of our musicians and audience members, we have had to postpone the Gala and cancel our March concerts. It is uncertain whether the program we had planned for late May will go forward.
This is the first time in two decades that our dedicated musicians have been unable to get together. We deeply miss playing – both with each other and for our audience – and the loss in revenue from these events is a singular challenge for MVP.
The good news is that this hiatus will be temporary
. We have rescheduled the Gala for
October 18th
, and we have an exciting 2020-21 season planned, including performances of Beethoven's Symphony #6 ("Pastoral") and Mahler's Symphony #4.          
PLEASE HELP US RAISE $20,000 FOR OUR 20TH YEAR!
Your support will ensure we can resume programming as soon as possible, bringing our unique blend of high quality symphonic music in local spaces back into our community. Here are some ways you can help:
Adopt a musician 
- $500
Do you have a favorite MVP musician? Sponsor a "Musical Chair" in their honor for a donation of $500.
Sponsor a rehearsal
 - $250
It costs MVP over $250 to rent space for our weekly rehearsals. Help us secure our vital venue by donating $250 to sponsor a rehearsal.
Adopt an instrument 
- $100
Donate $100, let us know your favorite instrument, and we will use your contribution to cover the cost of providing sheet music for that instrument next season.
Become a sustaining donor
Pledge a sustaining donation of $10, $25, $50 or $100 per month (or whatever amount works for you) through our online portal on the DONATE page at
www.millvalleyphilharmonic.org
 . 
Help us out however you can
!  We are grateful for any contribution, large or small, you can offer. All donors will be acknowledged in MVP's 2020-21 concert programs, unless otherwise requested.
 P.S. 
 MVP is a 501c(3) nonprofit corporation (tax ID #13-4227208). All donations up to $300 will be tax-deductible in 2020 (even if you take the standard deduction), as part of the new Coronavirus Aid, Relief, and Economic Security (CARES) Act. Please consult your tax advisor for other potential deductions and tax benefits.
Watch Maestro Dana Sadava discuss her personal musical journey and what's special about Mill Valley Philharmonic:
Fundraising team: MVP Board and Musicians (3)
Mill Valley Philharmonic 
Organizer
Raised $900 from 6 donations
Mill Valley, CA

Registered nonprofit
Donations are typically 100% tax deductible in the US.
Elizabeth Dinsel 
Team member
Raised $3,365 from 16 donations
Jay Williams 
Team member
Raised $1,880 from 5 donations