In the Fight with Mark Wheeler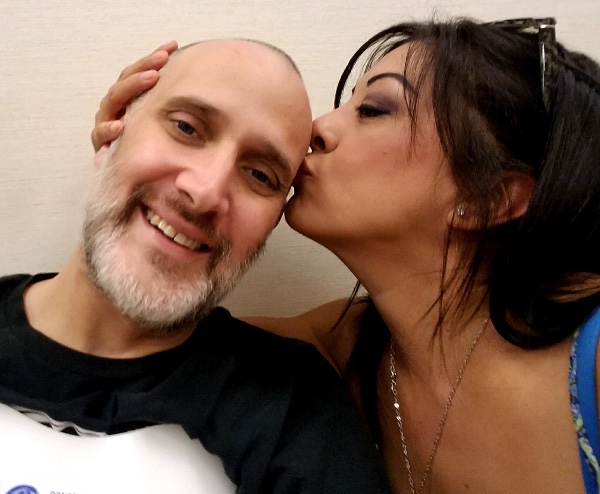 ~2017~ Family and friends pray for the speedy recovery of Mark Gregory Wheeler. Mark was recently diagnosed with stage 4 metastatic lung cancer. We are all still processing the news.  From what started as back pain, resulted in extensive spinal surgery, to the fight of his life.  Anyone that knows him will say without hesitation, that Mark is such a great person…a family man with a kind heart and generous disposition.  He's a private person, so agreeing to allow us to start this campaign must have been a tough decision.  Many of us who have had to deal with cancer and its treatment know it comes with high medical costs.  We hope to raise funds in order to help Mark fight and overcome this cancer. 
Mark Gregory Wheeler, 39 years old, was born in Flint, Michigan and is the third of five siblings.  Mark honorably served in the United States Marine Corps from 1998 through 2005 as a Corporal.  He was stationed in Kuwait for Operation Enduring Freedom and Operation Iraqi Freedom. His Unit was the 1st Battalion 24th Marines.
Mark joined the United States Border Patrol in 2009.  He was stationed in El Centro, California, where he met and married his loving wife Karina. The Patrol brought them to Havre, Montana where Mark became a proud member and Commander of his sector's Honor Guard.  He's participated in numerous funerals, memorials and esprit de corps events.  Mark's Honor Guard and Patrol family have been steadfast in prayer and support for his recovery.
Mark recently received a transfer back to California to be closer to family and establish a new home.  Together, Mark and Karina have five beautiful children, ages 2, 4, 13, 21 and 25.  Mark grew up loving sports and instilled this passion onto his kids.  He is the sole provider for this wonderful family. His wife and children have expressed nothing but faithful love for Mark, especially during this life changing event.
Mark is extremely grateful for all the support and wants to tell everyone that has helped him and his family, "THANK YOU".






Become the first supporter
Your donation matters
Organizer and beneficiary
For Mark
Organizer
Yuma, AZ
Karina Wheeler
Beneficiary