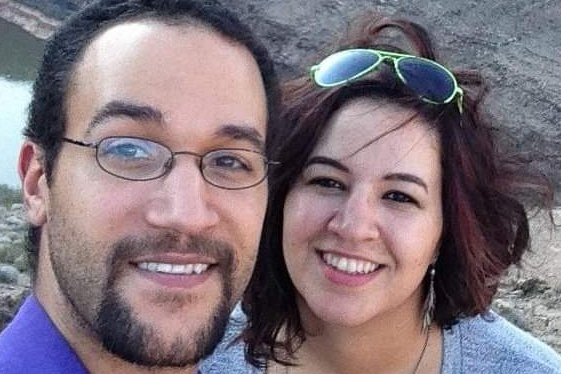 240
3
Everybody Hates Cancer
$41,171
of $50,000 goal
Raised by
290
people in 7 months
Fuck Cancer. In this case, specifically fuck Stage 3 (on the cusp of Stage 4) Stomach Cancer and Lymphoma.

Matthew Alexander Clark is only 37 yrs old and the most amazing twin brother I could ever have hoped for. He has been quietly fighting his 3rd bout of cancer for over a year. He pwned the other two; this one not so much. And now he needs help.

Currently he is undergoing aggressive treatment. He's been in Chemo for the past year, and began Radiation just a few months ago. Those treatments aren't really working right now, just keeping the cancer stagnant while wreaking considerable havoc on other organs, most importantly his liver. They have also severely impacted his ability to function in daily life. For every day mobile, he has three days bed bound. Things have finally gotten bad enough that he had to withdraw from school to focus on his health.

We are looking for alternatives to his current treatments, in the interests of both not destroying what remains of his liver, as well as seeking an actual treatment and/or cure that allows for semi-normal living. The US has restrictions on what people can try, and what treatments are available due to pharmacological and political issues best not discussed in this venue. So, we are researching several options outside of the country. With such alternatives comes bills and travel and all sorts of expenses he, and we, can't handle alone. It's that simple.

You do what you can for family. I am moving home to Colorado February 2019 so I am available for whatever may be needed. There is the potential that I can be a living donor and provide Matthew with part of my liver.  What are twins for if you can't harvest organs from them?  However, we are hoping to handle this through other means, as even that would only help temporarily and come with its own risks to both of us.  

Anything and everything helps. If you know my twin, you know that he has a stubborn habit of taking care of everyone else before himself. He is not so great at reaching out for help when he needs it. And tough as he has been through this, he needs help. I want him to understand he doesn't have to face this alone, that he has only to ask and help will come. That he is important and loved and that people will fight for him.

If you can spare a $1 or $5… or $1000, it would alleviate a major burden. As specific treatment options are still being researched, all donations will go directly to Matthew for use wherever he needs it. Even helping cover his gas to get to and from treatment gives him more of a chance.

Thanks for reading this. Please, by all means share it and spread the word! Love to you all.
+ Read More