When 9-year-old Austen found out that it was difficult for his dad to get a job he couldn't understand why. His dad was smart, he worked hard, why would it be hard for him to find new employment?
Simon, Austen's dad, explained that it was harder for him to find work because he was autistic. He said this was due to societal stigmas surrounding the disability.
Being autistic himself, Austen was shocked to hear this. He decided he wanted to do something about it.
After a lot of googling, Austen discovered tea bars. He decided to launch his own, specifically catering to people with autism alongside other disabilities.
"Austen decided that he wanted to employ all the autistic people who didn't have a job." Said Simon.
"People with learning difficulties find it hard to switch jobs. It is the social aspect, only 16 percent of people living with autism have full time employment." He continued.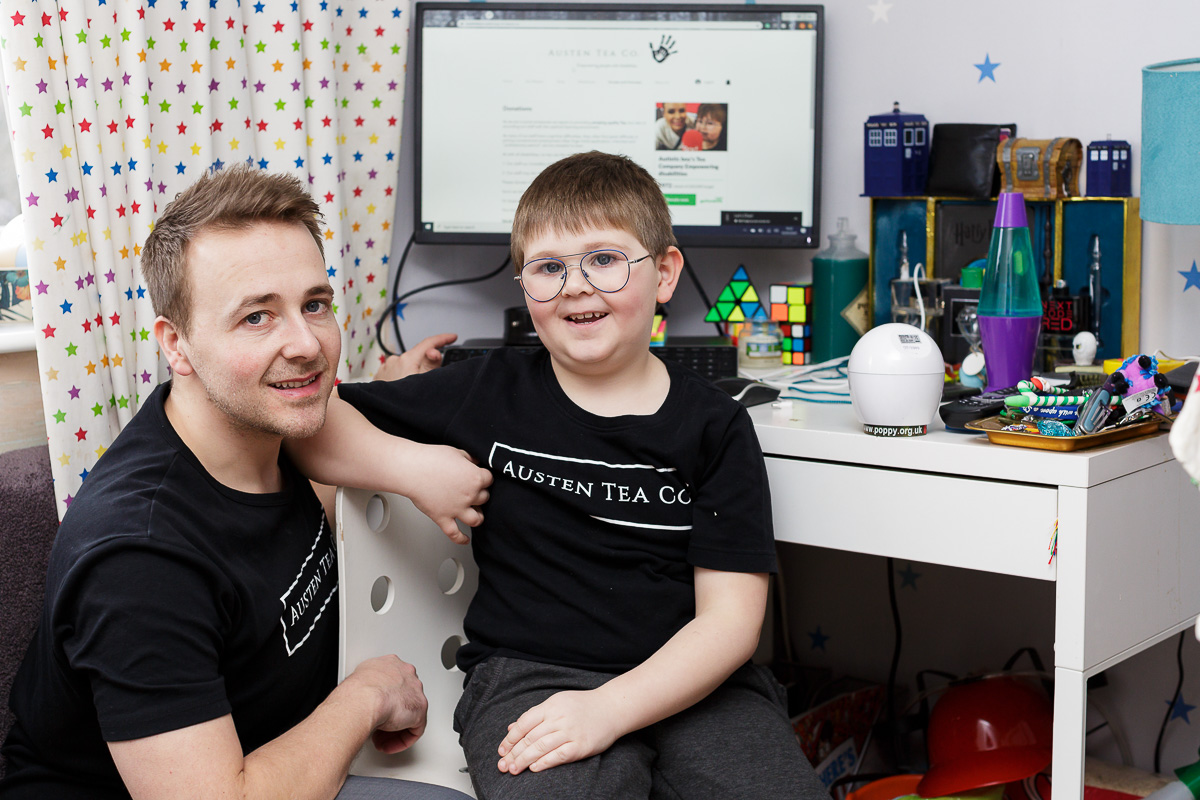 Initially Simon was hesitant about Austen's scheme.
"For a while I was like, 'let's do this when you are older.' But then I thought when you're a kid you have a lot less restrictions, if that's what he wants to do, then why can't he do it now?"
The pair set to work in making Austen's dream a reality. To start with, Simon registered the business as a community interest company. Next on the agenda was to come up with a way to finance the project so the pair decided to launch a GoFundMe campaign.
Simon said he chose GoFundMe as he knew it was a way for communities to come together to support projects and causes in their area.
"Because it's a community business I was hoping that people would want to get behind it and donate." Simon said.
"The whole point of this whole thing is to bring the community together and to fight the stigma surrounding disability.
"People like us are left on the outside of the community all the time, we are always left out of the conversation.
"I wanted to do this so that people like us will no longer feel left out."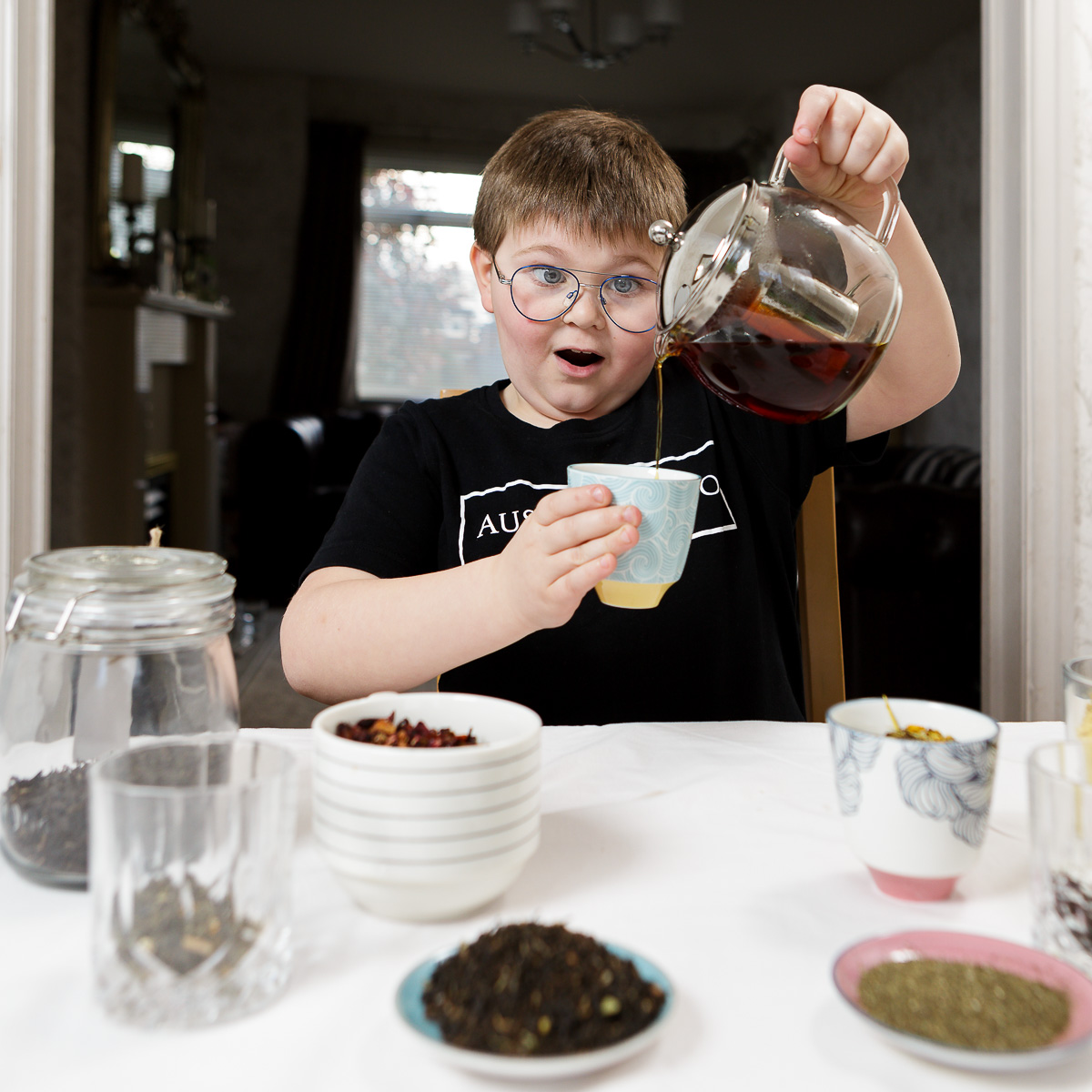 Simon and Austen plan for the tea bar to be a safe place for people with all abilities to come to.
"We want the tea bar to be designed and fully adapted to welcome everyone including people with mobility issues, autism and other disabilities.
"We will be a hub in society, a place for support groups, date nights… every night there will be something different."
The pair have plans to train all staff in sign language and plan to have each member of staff make their own blend of tea. The tea will then be sold in the tea room and they will get 10 percent of the profits.
Ultimately, the father and son see their project going beyond a tea room.
"We plan to employ 20 people initially and then open more shops.
"Eventually we are hoping to sell the teas as a range in supermarkets. We want to put a pot of money aside for all our employees so that they can pursue their own individual dreams.
"It's become our obsession, if we are going to do this we are going to do it properly."
Since launching their GoFundMe campaign, Austen has appeared on Heart Radio and in a number of news articles. They have also launched their own website where they update supporters on their progress.
For Austen, his dream is simple:  "I like selling tea and giving people tea, so that's what I am going to do"
We asked Austen and Simon what their top tips for crowdfunding are:
Judge less
"We live in a world where we are so busy that it's easy for people to forget to consider other people's needs. In a work environment this is amplified. Too often employers are looking for an employee who can fit into a box. People with additional needs don't always fit into boxes, but it doesn't mean they can't perform and well! With our campaign we aim to address this."
Listen more
"By listening to people, your employees and being more considerate to their needs you can create an amazing and diverse workforce. By listening to people we were able to tailor our campaign to suit those needs."
Be kind
"The world can always do with more kindness."