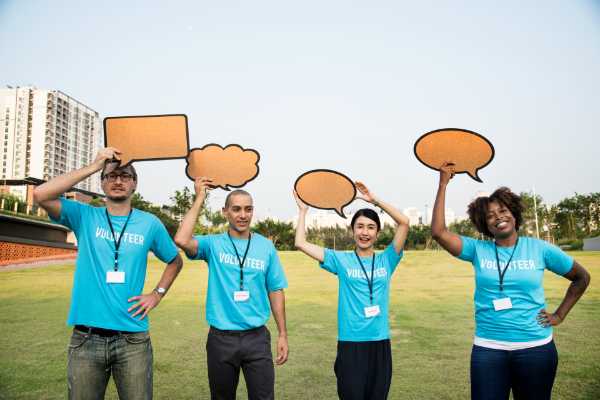 So – you want to raise some money. Well, it couldn't be more simple to follow our easy fundraising ideas to get the donations rolling in for your good or worthy cause.
We're looking at easy fundraising ideas for small groups or yourself, looking at straightforward ways to get the ball rolling.
How to sign up for a fundraising event
So you've decided you want to fundraise. The first thing to do is to sign up for your fundraising event to let people know why and what you're raising cash for. So head to create a GoFundMe, pick the category which best fits your reason and set a target amount to raise. Read our guide to how GoFundMe works to find out more. There's a plethora of events to choose from – marathons to gameathons – so something to fit every cause.
It's better to team up together
It's always better to shoulder the load together. That's why fundraising is easier in teams – you're all working to contribute to one joint pot, so the total will rise faster than one person doing it alone. Get a team of like-minded family, friends, colleagues, associates together to see the target met faster.
Host a readathon
A readathon is like a marathon but without the physical training. If you're a bookworm, you could raise money by turning the pages and fundraising via reading. A readathon challenges a certain amount of reading in a set amount of time. This can be done with your fundraising team, whether you're physically together or doing it apart.
Share your skills through an online training event
Maybe you've got a hidden talent that needs to be shared, or a skill too good to keep to yourself. You could run training sessions on Zoom to share the talent and get the funds raised.
Level up in a gaming marathon
Gaming marathons are great fundraisers and logistically easy to do in a group of friends. They are easy to organise and can be done on a day and schedule that suits you. Whether you're a gaming novice or an absolute expert, you can set a length of time that suits you – from 1 hour to 24 hours – and arrange amongst your team how you want to share the load. 
Bake at home
Baking is a win-win fundraising tactic for all involved. Raising money and getting treats at the end of it – who's losing? You don't have to be brilliant in the kitchen to give it a go, either, it's the effort which makes it count. Start off with something simple and have fun.
Get your quiz on
Hosting an online quiz for family, friends, colleagues, or neighbours is an easy way to fundraise as part of a small group. You can set it up via Zoom, pick an evening and get ready to showcase your niche trivia knowledge – and have fun whilst you're doing it. If you're fundraising with others, take turns to pick a round.
Host a bake sale at work
Who doesn't love a treat in the office? An office bake sale is an old school people pleaser almost guaranteed to see donations rolling in. It doesn't matter if you can't bake the goods yourself – just providing them and letting people know when you're running it can also work. Divide and conquer with your fundraising team and decide who brings in what.
Get fit at home
Post-pandemic, there's still a plethora of fitness challenges and classes available to do online. So why not raise money in the process? From yoga to pilates, push ups or burpees, you could sign up to a 30-day fitness challenge and post your progress online. And compete against your team mates, if that sort of thing motivates you.
Host an online gig
Maybe you're musically inclined and want to showcase your talents? Or maybe you know someone who is. Either way, an online gig is an excellent way to fundraise. Find a willing performer and set up a date, time and spread the word to provide some light entertainment AND do some fundraising.
Walk a 10k
Walking a 10k is a big – but achievable – challenge for anyone wanting to set a fundraising goal. You don't have to be a runner, just take it at your own pace and make it into a social activity with your fundraising team.
Host a virtual event
The world of fundraising truly is endless. If none of these ideas tickle your fancy, there's a world out there to discover. Why not host a virtual wine or beer tasting event? Or a virtual cocktail making session? You could even host virtual viewings of your favourite films or book clubs and art sessions. Get together with your fundraising team and brainstorm something out of the box.
What are you waiting for? 
Now we live in a world more connected than ever, it's simpler than ever before to get a fundraising event going that everyone can enjoy – even from the comfort of your own home. There's so much to do that can be easy, fun and fulfilling, all while raising money for a good cause.