Gift Aid During Coronavirus: Why Charities Need Your Support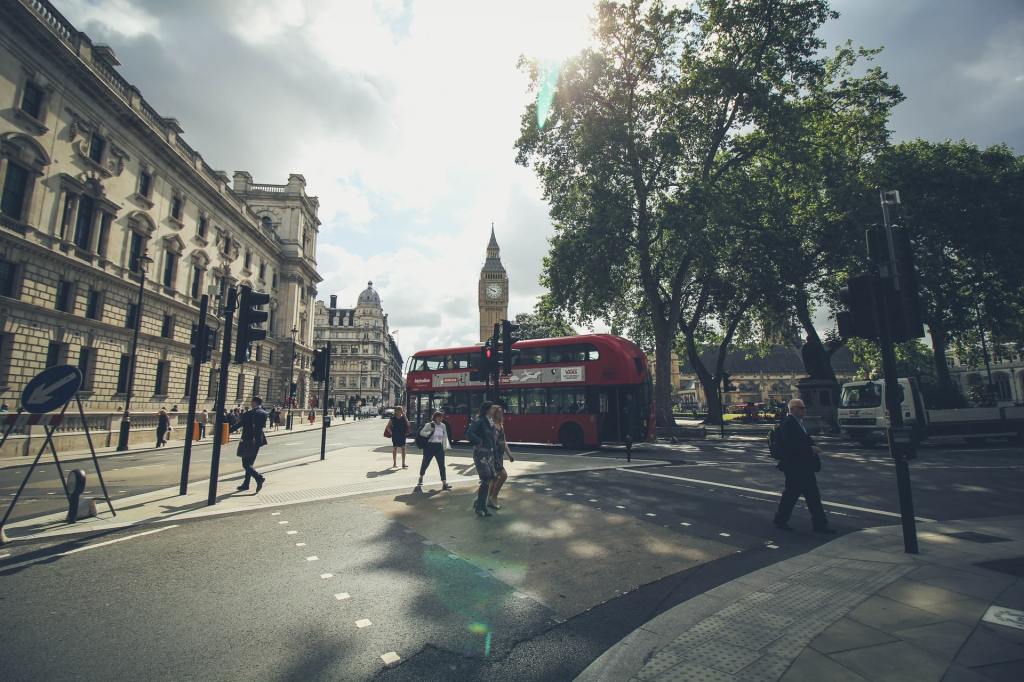 The coronavirus pandemic has had a devastating impact on the charity sector. Fundraising events have been cancelled and charity shops have been forced to close, leading to a huge funding collapse.
The services that the UK's 170,000 registered charities provide are desperately needed right now. But without funding, and with volunteers locked down at home, many are having to scale back their efforts in the struggle to stay afloat. Thousands more face going bust.
The government recently announced a £750m package of aid for charities but chancellor Rishi Sunak admitted that the Treasury would not be able to, "…match every penny," of the more than £10bn that is usually donated to charities each year, as reported by the Charities Aid Foundation
According to Civil Society leaders have warned that charities face losing up to £4bn in income, making it more important than ever to maximise every donation. That's where Gift Aid during coronavirus comes in.
Why Gift Aid is important during coronavirus
Gift Aid is a government scheme that adds 25p to every £1 donated to registered charities by UK taxpayers. This means that if you donate £10 with Gift Aid during coronavirus or at any other time, the charity receives an additional £2.50, making your donation worth £12.50.
Gift Aid costs nothing extra to donors as charities claim it from the government on your behalf – all you need to do is tick the Gift Aid box during the donation process.
According to a study done by Quadrangle on charitable giving and Gift Aid, UK charities have received more than £13bn in Gift Aid since 2000, but unfortunately, a massive £600m goes unclaimed every year due to eligible donors not ticking the box. That's a lot of money for our charities to be missing out on at the best of times, let alone when they could really do with coronavirus Gift Aid support.
It's important to know that the charity you are fundraising for is getting the most money possible, meaning choosing the right crowdfunding site is key.
GoFundMe rightly sends every penny of Gift Aid directly to your charity, unlike competitors, which often take a 5% slice for profit.
The Gift Aid box is clearly displayed on all our free charity fundraising pages, making it hard for donors to miss it. To be safe, pop a note in your page's description encouraging donors to give generously and tick that all-important box.
Related reading:
Ways you can help charities
1. Volunteer for a nonprofit (virtually)
Volunteering to provide care to vulnerable people is allowed under the government's lockdown rules but understandable concerns over personal safety mean that many people do not feel comfortable having face-to-face contact with others.
Thanks to technology, it's still possible to make a difference through virtual volunteering by phone or computer.
The launch of the NHS Volunteer Responders scheme in March saw 750,000 people sign up to help with tasks such as delivering food and medicines to the 1.5 million vulnerable people who are self-isolating. Requests come in through the GoodSAM app on your phone and shopping is left on doorsteps, minimising the risk of infection.
Thousands more people have joined local groups set up through the new Covid-19 Mutual Aid UK website and are supporting elderly neighbours by ringing them for friendly chats to stave off loneliness. Similarly, care home group CHD Living is running an 'adopt a grandparent' scheme to provide residents with some virtual companionship during the crisis.
If you're a good listener, you might consider volunteering for one of the UK's many crisis hotlines, such as 24/7 text service Shout. You will receive online training from mental health experts and can work remotely at hours that suit you.
2. Fundraise for your charity
The mass cancellation of charity fundraising events has forced organisers to get creative with lockdown-friendly alternatives.
Virtual fundraising events offer many advantages. There is no limit on capacity, people living further afield (even abroad!) can join in and there are fewer overhead costs.
Ideas include hosting a kitchen disco, karaoke party, pub quiz or book club via Zoom in return for donations. Got a skill to share? Consider selling tickets for an online painting class or gardening workshop. Having a clear out? Set up an online jumble sale or clothes swap.
If you're looking for something to do solo, set yourself a sponsored challenge. Fed up of your long, unruly hair? It might be time for a sponsored head shave (and you can donate your hair to the Little Princess Trust). Jules Allen has raised over £2,500 on GoFundMe for three amazing women's organisations to help them and the women they support to survive the lockdown.
The London Marathon, which raised a record-breaking £66.4m for charity in 2019, could not take place this year. Instead of running the 26.2 mile course, thousands of people have been taking part in the 2.6 Challenge, which involves doing an activity based on the numbers 2.6 or 26.
Morgan Coxhead, a 16-year-old cystic fibrosis sufferer, completed an Ironman challenge by swimming 2.6 miles in his paddling pool, running 26 miles and cycling 126 miles – all in 2.6 days. He has so far raised over £1,500 on GoFundMe for his chosen cystic fibrosis charities.
Ellen Elizabeth Lilley was supposed to run the marathon for Age UK. Instead, she ran 26 laps around her Nana's care home. She has raised more than £500 for staff working there through her GoFundMe page.
Setting up a GoFundMe page could not be easier. Unlike our competitors, we never charge fundraisers a platform fee—fundraising is free on GoFundMe. Our low fee structure means that using GoFundMe is much cheaper for charity fundraisers than other similar platforms, and 100% of Gift Aid goes directly to charity, meaning more Gift Aid for Covid-19 efforts.
3. Donate or support charities in other ways
If you aren't in a position to fundraise yourself, consider donating to an existing GoFundMe page. There are plenty of inspiring campaigns to choose from, such as Bella Gonshorovitz's ongoing effort to make PPE gowns for NHS staff and Vinay Raniga's Groceries for the Elderly initiative.
Instead of physically taking food to your local foodbank to help the more than 14 million people who live on the breadline in the UK, you could donate money online or order food for delivery if they're able to receive it.
If you're working from home, why not donate the cost of your daily commute or that Pret lunch you usually have to a charity that's helping the COVID-19 effort.
Use this time to go through your cupboards and fill bin bags with unwanted stuff ready to take to charity shops once the lockdown lifts. If you're short on space, sell things on eBay and donate the proceeds.
4. Share a fundraiser for your favourite charity
You might decide to share a fundraiser for a charity on your social platforms to encourage your friends and family to donate. Charities responding specifically to problems heightened by coronavirus include examples of people fundraising for their favourite charities.
GoFundMe knows how important it is to spread word of your fundraisers far and wide. That's why you'll find integrated links to your Facebook, Twitter, and email accounts on every page so that you can share it with one click of a button.
Every time you share a GoFundMe page online, you bring in an average of up to £43. So do your bit by posting your favourite fundraiser and explaining why it's such a good cause.
Get Coronavirus Gift Aid support to your favourite charity today!
GoFundMe makes fundraising quick and simple for you and your donors.
Setting up your GoFundMe page takes five minutes (if that!), our experts offer round-the-clock advice for any 2am worries and the GoFundMe Guarantee keeps your money safe. Remind donors to tick the Gift Aid box, safe in the knowledge that every penny goes straight to your charity.
Related reading: