Captain Tom Fundraising: How to Get Involved with the 100 Challenge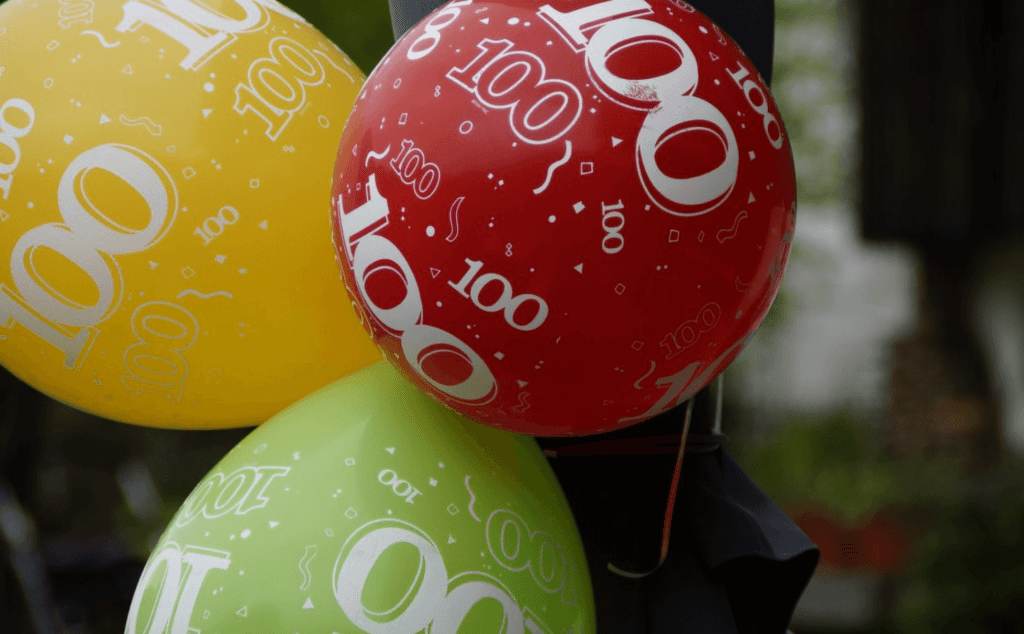 Captain Sir Tom Moore captured the hearts of the nation when he raised more than £33 million for NHS Charities Together by taking on 100 laps of his garden before he turned 100. Since then, many people have been inspired to complete their own Captain Tom fundraising challenges in homage to the former soldier, who died in February 2021. Now, on what would have been his 101st Birthday, Sir Tom Moore's family are encouraging people to take on their own "Captain Tom 100" challenge between Friday 30 April to Monday 3 May.
Many have opted to take on the challenge to raise funds for the Captain Tom Foundation, while others have used the opportunity to raise funds for other charities that are close to their hearts.
Read on to find out everything you need to know about starting your own "Captain Tom 100" challenge.
What is the Captain Tom 100 challenge?
The premise of the Captain Tom 100 challenge is simple, decide on an activity and then do it 100 times. Whether it be 100 burpees or baking 100 cakes, there is a whole host of ways to complete the challenge your way. The only stipulation is that you must complete your challenge between Friday 30 April and 3 May.
Once you have decided what you want to do, you will need to set up a GoFundMe campaign to start collecting donations.
Here are some key tips to remember when crowdfunding online:
Remember to personalise your campaign
Once you have signed up you can personalise your fundraiser by adding a picture and a description about your fundraiser explaining who or what it is for. This gives you a good opportunity to make it fun.
Set a goal
Setting a fundraiser goal is a good way of giving people something to aim for. If you haven't decided yet, set a rough goal, you can always adjust it later.
How to get your money to your charity
You can select your chosen charity from a drop down menu when you set up your campaign. Once you have selected a charity all the money raised including 100 per cent of gift aid will automatically be sent to that charity as part of your charity collections. It is a good idea to say in your description why you have chosen to raise funds for your chosen charity and what it means to you, either as an individual or a company.
Remembering Captain Sir Tom Moore
Need some inspiration? Here are some amazing individuals who have already started fundraising in homage to Captain Tom.
Five-year-old Sophie loves Captain Tom so much that whenever she sees footage of him on TV, she stands up and salutes. Sophie is taking on the captain Tom 100 her way, she has vowed to complete 100 burpees throughout April, ending on the May Day bank holiday weekend.
The #ThankYouNHS hamper initiative started in 2018 when a group of volunteers decided to mark 70 years of the NHS by delivering 70 hampers to staff across 70 hospitals in the UK to say thank you for their hard work. This year the initiative is going ahead but with an increased goal to deliver 101 hampers to mark Sir Tom's birthday and to celebrate NHS frontline workers.
Start your Captain Tom fundraising challenge today
So what are you waiting for? Why not start your Captain Tom fundraising challenge on GoFundMe today?
It couldn't be easier to set up a fundraiser, share the link on your social media platforms and start racking up donations from supporters.
Unlike other fundraising platforms, there are no hidden fees on Gift Aid with GoFundMe.
Our experts are on hand to offer 24-hour help and advice and you can use our mobile app to check in on your fundraising progress on the move.