How Restaurant Workers Impacted by Coronavirus Can Get Help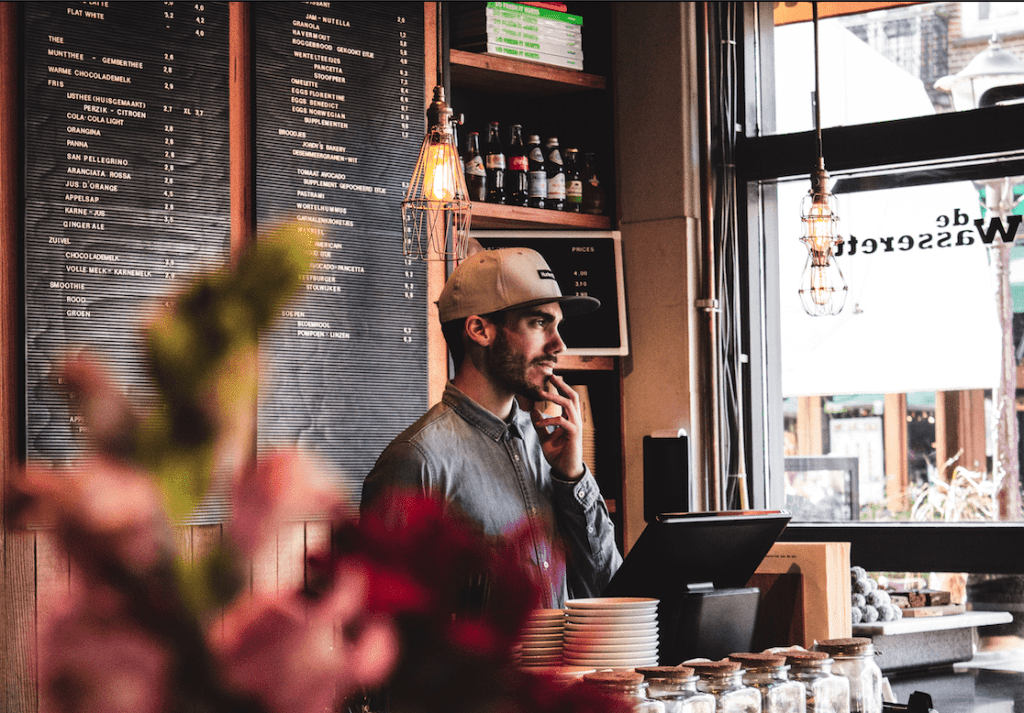 Restaurants and bars around the world are being forced to close due to the coronavirus outbreak, which is leaving service industry workers with no way to make a living. Bloomberg reported that a historic record of 2 million Canadians applied for unemployment during a single week in March due to the coronavirus crisis. This means that individuals who have tragically lost their jobs need funds to pay for rent, groceries, electricity, water, and other necessities. While the path forward may be unclear, there are a few different ways for restaurant workers impacted by coronavirus to find support during this challenging time. 
Seven resources for restaurant workers affected by COVID-19
Canada's federal government will spend C$100bn to provide some relief to hourly workers affected by COVID-19 in the form of Emergency Care Benefit, a $900 bi-weekly cheque. However, relief checks may not land in mailboxes soon enough to make sure that all Canadians can pay their rent and feed their families. If you're one of the restaurant workers affected by COVID-19, here is a list of options that can help you pay your bills during this difficult time. 
1. File for unemployment
If you haven't yet filed for unemployment, now is the time to take that step first. It's important to note that if you're currently furloughed and not being paid, you may be eligible for unemployment benefits in your state. Additionally, the Canadian government announced new guidance on unemployment insurance flexibilities during COVID-19 which should make unemployment available to more people. Benefits will vary depending on your state. 
What do you need to apply for unemployment?

Requirements to apply for unemployment vary from state to state, but you will likely need to provide the following information:
2. Reach out to a relief fund for restaurant workers
In an effort to provide emergency financial assistance for restaurant and bar workers, organizations, nonprofits, and individuals have started a number of relief funds across the country. Relief funds can operate in different ways, but generally, they serve as a centralized location for community members to donate to a specific cause. We've curated a list of relief funds specifically dedicated to financially assisting restaurant workers, bartenders, or other industry workers who are wondering how to get help with bills in light of the coronavirus crisis. Be sure to read through eligibility requirements before applying for any of these relief funds, as requirements vary.
Coronavirus restaurant relief funds for workers
3. Start a fundraiser to share with your loved ones
One of the quickest and easiest ways to receive financial help during the coronavirus is to start a personal fundraiser of your own. Through crowdfunding, you can inform your loved ones of your current situation and explain why you need financial assistance now more than ever. Once donations start coming in, you can withdraw funds to your bank account and they'll arrive in 2-5 business days. Then, you can use donations to buy food or help pay your rent, among other expenses.
Additionally, restaurants and bars everywhere have been starting fundraisers to support their staff. If you prefer not to start a fundraiser for yourself, you could consider starting a fundraiser for both you and your co-workers. Here are a few examples of fundraisers for restaurant workers started during the coronavirus pandemic:
If you're a small business owner and you want to support your staff, you can start a small business relief fundraiser today. Also, read our fundraising tips for small businesses before you get started. 
4. Add your information to a virtual tip jar for your city
Virtual tip jars are popping up to help supplement reduced income for restaurant workers and bartenders affected by COVID-19. Virtual tip jars come in many different forms—sites like ServiceIndustry.tips allow a donor to select the city they would like to donate to. From there, the payment information for a randomly selected restaurant worker is automatically generated on the screen. Most donations are made directly to the restaurant worker through Venmo, the Cash app, or PayPal accounts. 
Other sites, such as Virtual Tip Jars, have simply asked restaurant workers to add their information to a Google Sheets spreadsheet that anyone can visit and choose a person to send money to. Most virtual tip jars have been established based on geographic location. To see what already exists in your area, search for virtual tip jars specific to your town, then add your information to virtual tip jars that meet your needs. Many people are looking for ways to support restaurant workers during coronavirus, so don't hesitate to get your information to people looking to donate. 
Related reading: 
5. Get involved with an industry advocacy group
Numerous restaurant industry advocacy groups have been started in response to the coronavirus pandemic affecting restaurants and their staff. In most situations, these advocacy groups advocate for specific financial assistance from local lawmakers in their area. Get involved with an advocacy group that is fighting for changes you believe in to make sure your voice is heard. 
6. Consider applying for health insurance
If you're in a situation where you've lost your job or have been furloughed due to the coronavirus, you may be eligible for Medicaid health insurance. Most states offer coverage for low-income adults—review each state's eligibility and enrollment processes on the Medicaid website. 
To simplify this process, you can use this handy screener on Healthcare.gov to find out if you're eligible for Medicaid in your state, or if you qualify for special enrollment to purchase health insurance coverage for 2020. Under the Affordable Care Act, many states have opened enrollment so that workers who have been laid-off have the opportunity to receive subsidized health care, according to AARP. Given the current health crisis in America, it's important to make sure you have health insurance if at all possible. 
7. Take care of your mental health
It's important to take care of your mental health if you're feeling any sort of anxiety about the loss of your job. The good news is that there are few or cost-reduced apps and therapy programs that can help you prioritize your mental health during the coronavirus. 
Related reading:
Let your community help you get back on your feet
With the entire world facing uncertainty around what life may look like after the coronavirus pandemic, it's important to make sure you have the support you need to move forward. With fundraising options like GoFundMe, you can sign up and start receiving donations to help you with your bills in a matter of minutes. If you're a restaurant worker or a bartender who has been negatively impacted by the coronavirus, know that there are options available to you. Start a fundraiser to get the help you need right away.