Emma and Malaya to World Selects in France/Spain
$1,769
of $7,000 goal
Raised by
34
people in 3 months
My name is Emma Pickering from Fishers, Indiana. I am a 8th grader at Fishers Junior High School.
I have been selected to play in the World Selects Invitational in Bordeaux, France and San Sebastian, Spain this upcoming April 2019. I have been chosen to play for the North American Selects which consists of top 15U players from North America.
https://www.lgstours.com/wsi-u15
I started out as a figure skater at the age of 4 and switched over to hockey. I have been playing hockey since mini mites through FYHA (currently Indy Junior Fuel). I was a member of the Fishers Falcons All Stars for 3 seasons and Indy Junior Fuel (all boys) travel for 2 seasons. I am currently playing my second season for the Cleveland Lady Barons 14U AAA Tier 1 team.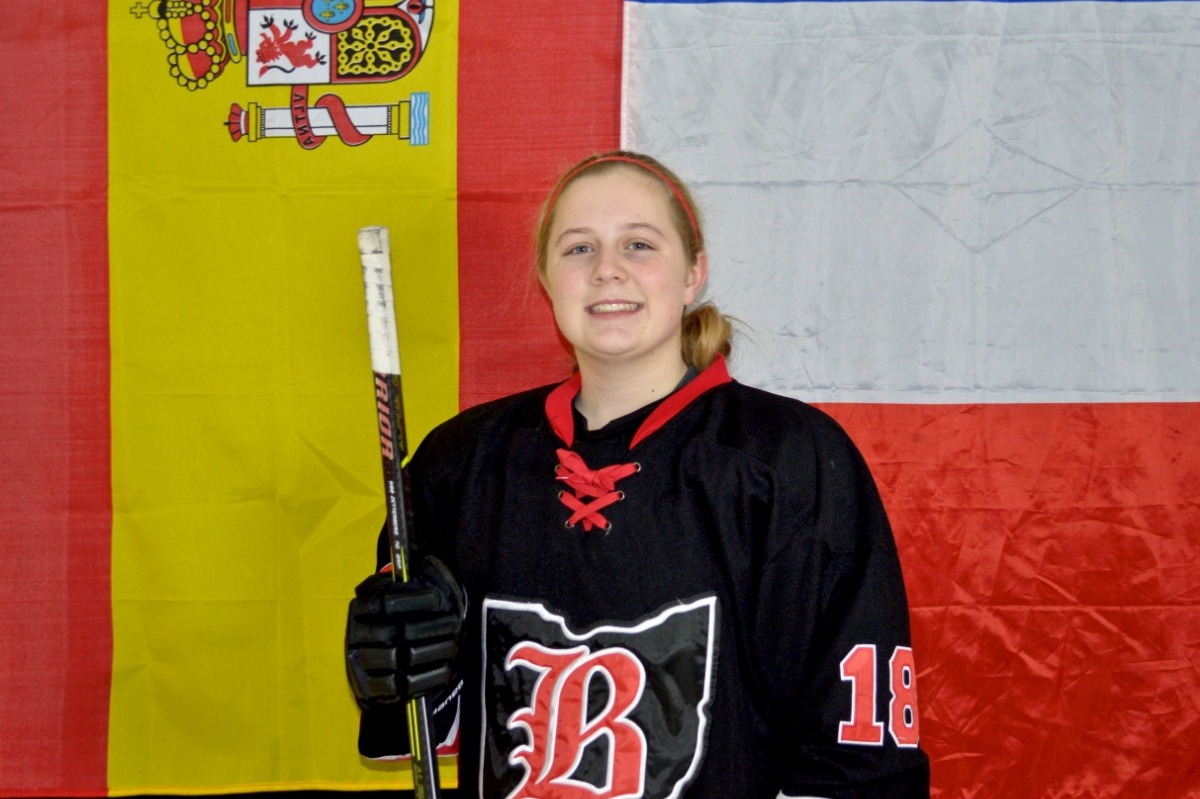 My name is Malaya Anaba from Fishers, Indiana. I am a 7th grader at Fall Creek Junior High School.
I was asked to try-out for and honored to make the MidWest Selects team which will be participating  in the World Selects Invitational in Geneva, Switzerland and Chamonix, France this upcoming April 2019. I will be playing with top 2006 birth year players from Chicago, British Columbia, Nebraska, Wisconsin and Michigan.
https://www.lgstours.com/wsi-u14
I have been passionate about playing hockey since the first time I hit the ice in kindergarten at a Girls Try Hockey for Free event.   Since that time I have played on a boys team in Fishers.  I currently am a member of the Indy Junior Fuel PeeWee AA team.  This year I have also got to experience my first time playing on a girls team.  I am playing on the Cleveland Lady Barons 12U tournament team.
We are very  excited about this opportunity to travel over seas and play with and  against top players from all over the world. This experience is a once a lifetime opportunity for us to take our hockey talents to the next level and provide cultural exchanges with our peers from all over the world. We are participating in the World Selects Hockey invitational featuring teams from USA, Latvia, Canada, Switzerland, Sweden, Russia, Norway, Czech Republic, Slovakia and Finland.  We are also looking forward to participating in a fun game where the teams will be scrambled up.  We may not speak the same language as our linemate that game, but we all speak Hockey!
In addition to our trips, the team will be doing some sightseeing, touring the cities and other historical landmarks.
The funds raised will help cover our airfare, accommodations, team fees as well as uniforms and warm up gear. We would really appreciate your support in anyway to make this trip come true for both of us. We will be splitting the funds equally. 
We would like to express our sincere THANKS to the Indy Junior Fuel Organization and Cleveland Lady Barons Organization.....We have both been fortunate to have some great coaches along the way that not only believed in us as "a good player for being a girl" but believe in us a good player.  
THANK YOU for your continuous support. 
Yours truly,
Emma and Malaya
+ Read More