Elysia's Opera Studies Fund
£1,843
of £2,000 goal
Raised by
41
people in 42 months
Welcome to my GoFundMe page!
My name is Elysia Allsopp and ever since I can remember, I have loved music. Music is in my blood, and if you knew my parents you wouldn't find that surprising! They both come from performance backgrounds, and they have run the Leighton Buzzard Children's Theatre (LBCT) for around 20 years. 
I was bought up in theatre, literally, my babysitters were members of the cast! When I was young I was shy, too frightened to stand on the stage, so I would sit on my Grandfathers lap at countless shows and watch, leaning in, wide eyed. One day the fear outweighed the desire and I found myself standing on that stage, performing in one of my parent's shows. I treaded the boards, carefully and quietly, and from that moment I was hooked. 
My love of opera grew slowly from about the age of 15, but before this I took part in many other theatrical productions as a part of LBCT, which is a non-profit fund raising organisation that has raised over £70,000 for various charities around the globe. I have performed in musicals, plays, community concerts for to the elderly and Christmas singing events aimed at raising money for charity as well as many more ventures. I have also volunteered as a youth helper since the age of 13, helping young people aged 4-18 build their confidence and their individual voice, and learn stagecraft in a fun and safe environment.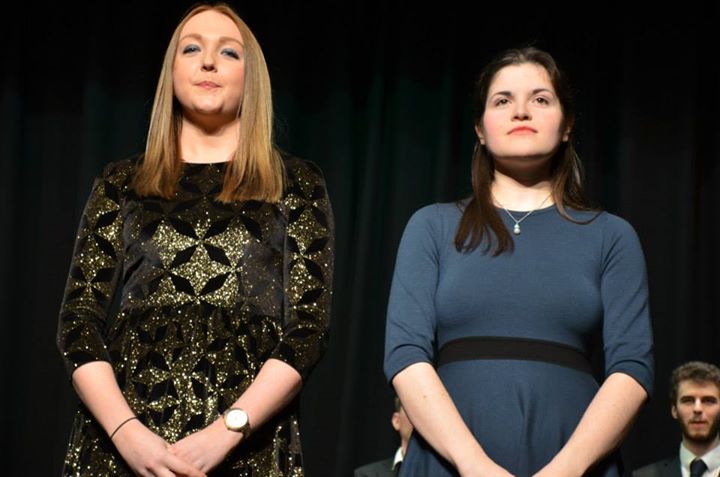 Performing in 'Have Yourself a Merry Little Christmas', a variety show in aid of Macmillan Cancer Support
Throughout my time with LBCT I have played parts such as Fantine in Les Miserables, Lady Thiang in The King and I and Chava in Fiddler on the Roof. My time with LBCT has given me an incredible perspective. LBCT has taught me to be kind to those around me, always work as a team, and remain humble even when in the spotlight.
When I turned 18 I moved onto the Advance Theatre Company, a group associated with LBCT, and have played parts such as Puck in a Midsummer Night's Dream, Yum Yum in The Mikado, Nancy in Oliver! and the Baker's Wife in Into the Woods. My time here has shown me how well adult groups can work together to create wonderful theatre, and how people of all different ages and abilities can work to build eachother up.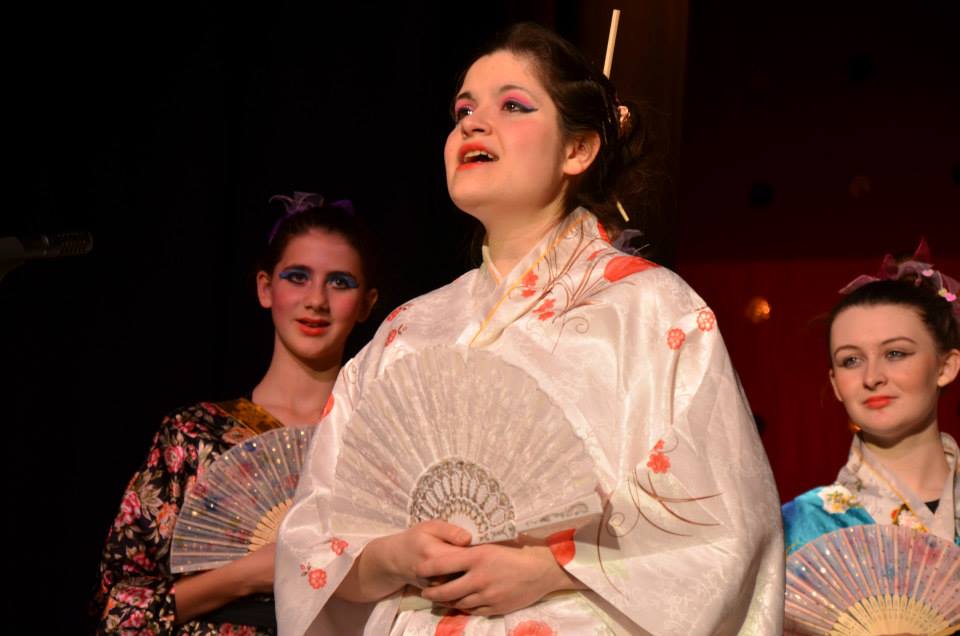 Performing as Yum Yum in 'The Mikado' at the Leighton Buzzard Theatre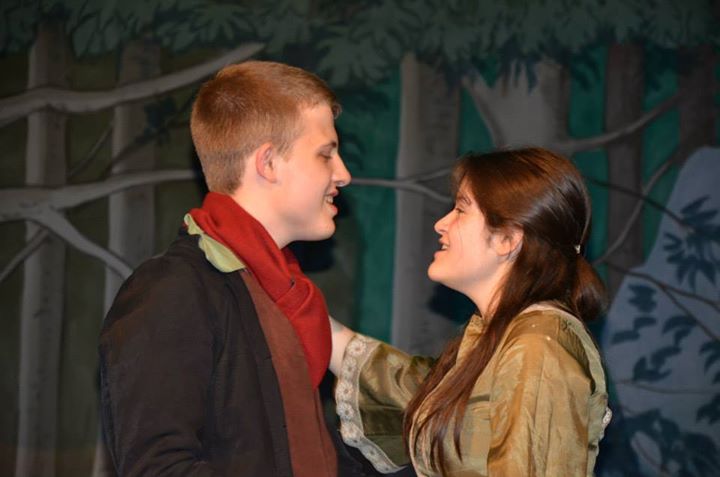 Performing as The Baker's Wife in 'Into the Woods' at the Leighton Buzzard Theatre in aid of Hospice at Home

Performing "Moments in the Woods" from 'Into the Woods' at the Leighton Buzzard Theatre


It was during my time with Advance that I began to become obsessed with Opera. During this time I also, however, began suffering from intense anxiety issues. Music became my refuge, and performing was my only outlet and my one voice. I would often hide myself away at school and at home and I had no plans to go to University. My fears and social anxieties were restaining me from making huge life steps. After I left school I began instead studying Opera at Rose Bruford via distance learning. I would not change this decision for the world, as it enriched my knowledge and has given me a great depth of knowledge and passion for opera.
Being at home allowed me the time to work throuh my own personal struggles and build my confidence in a farmiliar environment. I also plucked up the courage to begin taking singing lessons with Katerina Mina, twice a week in London. To pay for these I began doing extra jobs for my elderly Grandmother, who I was caring for two days a week. I was also able to sing at my older sister's wedding in April 2014.
Singing at my older sisters wedding with my younger sister Jess
I longed to be a part of an opera, and so took to the internet to research local and national amateur opera companies I could possibly join. I found the Dorset Opera Festival Summer School almost straight away, and decided to apply. Unfortunately, I did not attend until two years later, due to a lack of funding and confidence. In 2013, however, I attended the festival for the first time and took part in a two week long intensive summer school which resulted in performing in the chorus for La Traviata and The Flying Dutchman, alongside professional opera singers. The course took me well out of my comfort zone, and I felt blessed to be there. The tuition we received as a chorus was so in depth, and working alongside professionals made me long to be just like them as I observed their amazing craft, artistic integrity and admirable nature. I took part in the summer school again in 2014, when I performed in the chorus of Aida and Fidelio. The tutors were once again amazing, and the experience was incredibly eye opening.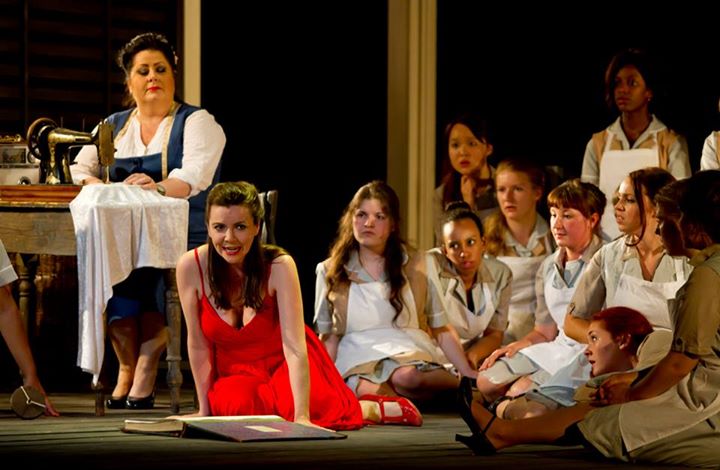 Performing at the Dorset Opera Festival in 2013 in the chorus of 'The Flying Dutchman'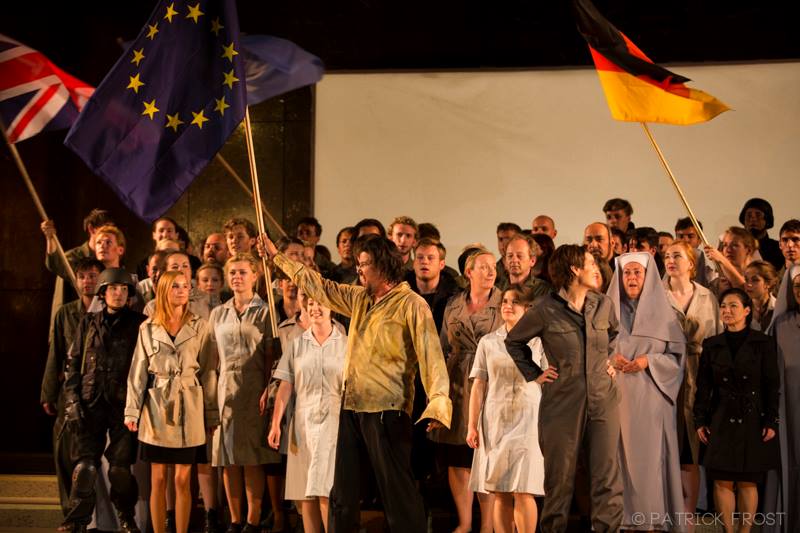 Performing at the Dorset Opera Festival in 2014 in the chorus of 'Fidelio' 
It was before the Dorset Opera Summer School in 2014 that I was lucky enough to stumble upon a performance opportunity with the Royal Opera House. Rose Bruford sent me an email detailing a venture called the 'Carmelites Project' in which people from all kinds of backgrounds would come together to perform as the revolutionary crowd in Dialogues des Carmelites at the Royal Opera House. Our Carmelites project group consisted of drama students, along with former prisoners, those who have experience homelessness and people of all walks of life. When we finally performed on that stage under the baton of Sir Simon Rattle, I felt like I was living in a dream. I would travel home in the evening energized, and wishing the experience would never end.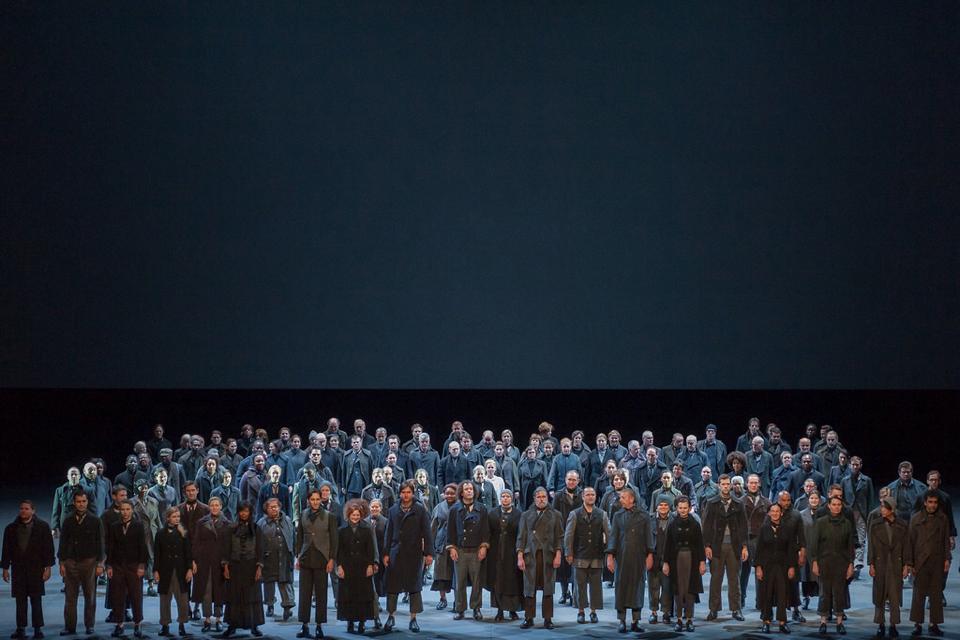 On stage at the Royal Opera House taking a final bow as part of the revolutionary ensemble for 'Dialogues des Carmelites'
I have also recently been involved with Vivo D'arte, a performance company based in Tring. I performed as Mary Phagan in their semi-professional production of Parade at the Watford Palace Theatre, and as Mrs Sowerberry in their production of Oliver! in July/August. As well as this, Vivo recently entered me into the Hatfield & District music festival musical theatre category, in which I received a distinction.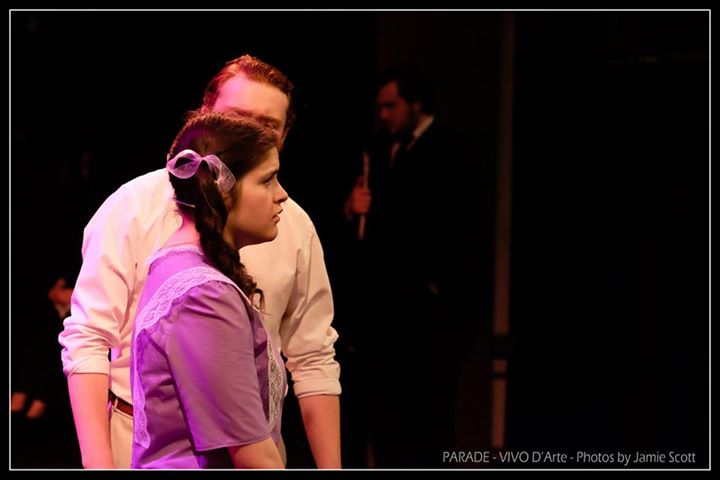 Performing as Mary Phagan in 'Parade' at the Watford Palace Theatre
Three weeks ago my dream of training in opera became more real, as I successfully auditioned for a place on the Associated Studios' full time opera course. I am overjoyed and so excited to start my training with this amazing learning institution. However, there are several costs involved. In total the course costs £9,850, which is amazing for the amount of excellent training I will receive., but it is money I do not currently have. On top of this I will need to live in London, which we all know is not cheap! And, as I do not have a student loan, I will not be covered for any of this expenditure. As well as this I will need to travel to and from the Associated Studios, buy scores and I will have added living expenses. This will probably equal a total of around £10,000 for the year on top of the tuition fee for the course. After this year of study my intention is to audition for conservatoires in London and hopefully gain a place to study Opera. I hope my time in London will give me a solid grounding in vocal technique and work to equip me with the skills needed for a career in Opera and/or Musical Theatre.
Over the month of August, I and my friends, family and community rallied together to organise three events in which to fundraise. 
The first was am evening of 'Songs from the Shows'. I was joined by the incredibly talented Sebastian Cridland, who is off to do a year long musical theatre course at the Guildford School of Acting this year. Together we raised a total of £440!
The next event was a formal evening of entertainment courtesy of myself and the amazing 'Advance Theatre Company', a theatre group I have been a member of for several years.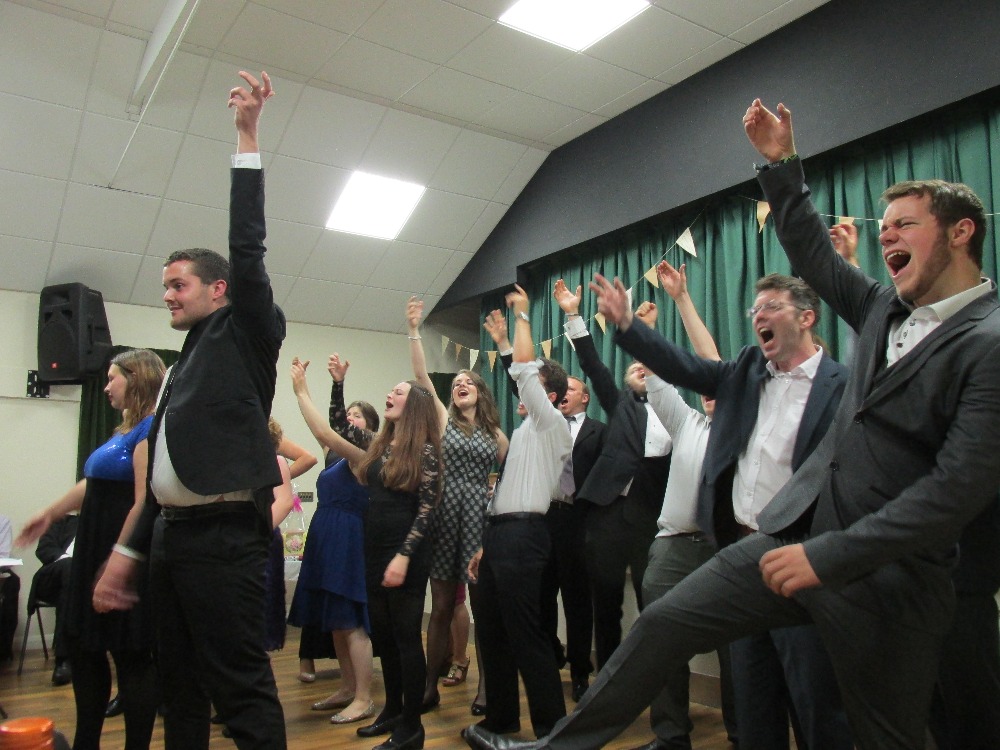 The evening was full of incredible performances and there was an amazing buffet to go with it!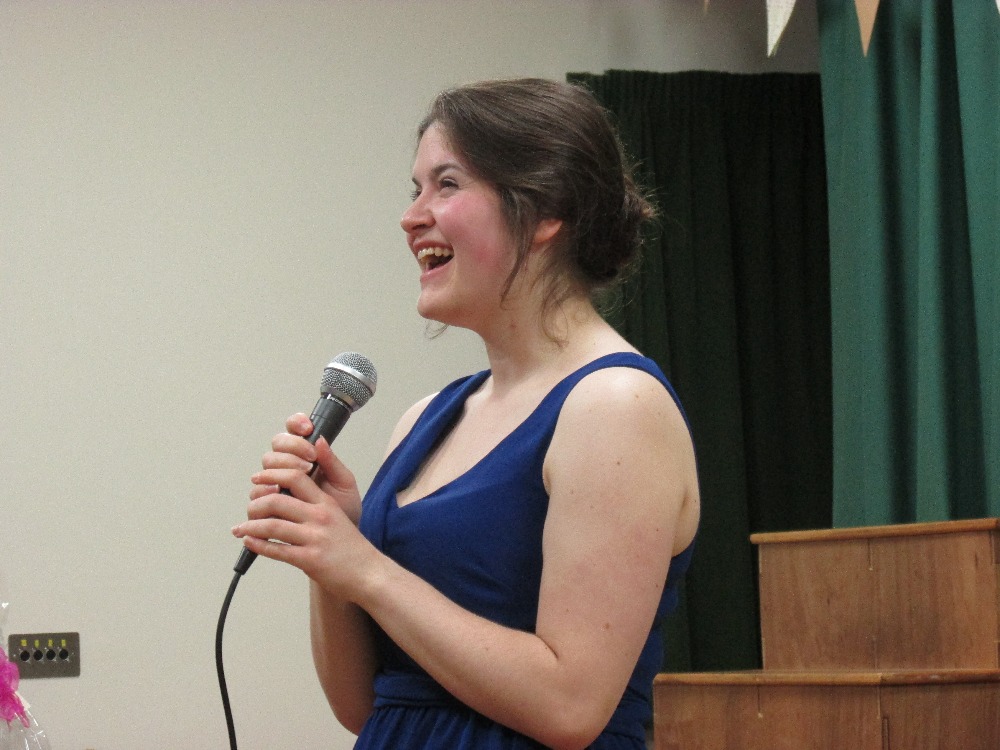 The final event was a summer garden party at Holmbeck Farm. The afternoon was full of fun entertainment which included a bouncy castle, face painting, expertly cooked barbeque food, live entertainment throughout the day, a cake stall, hand mande crafts and so much more!!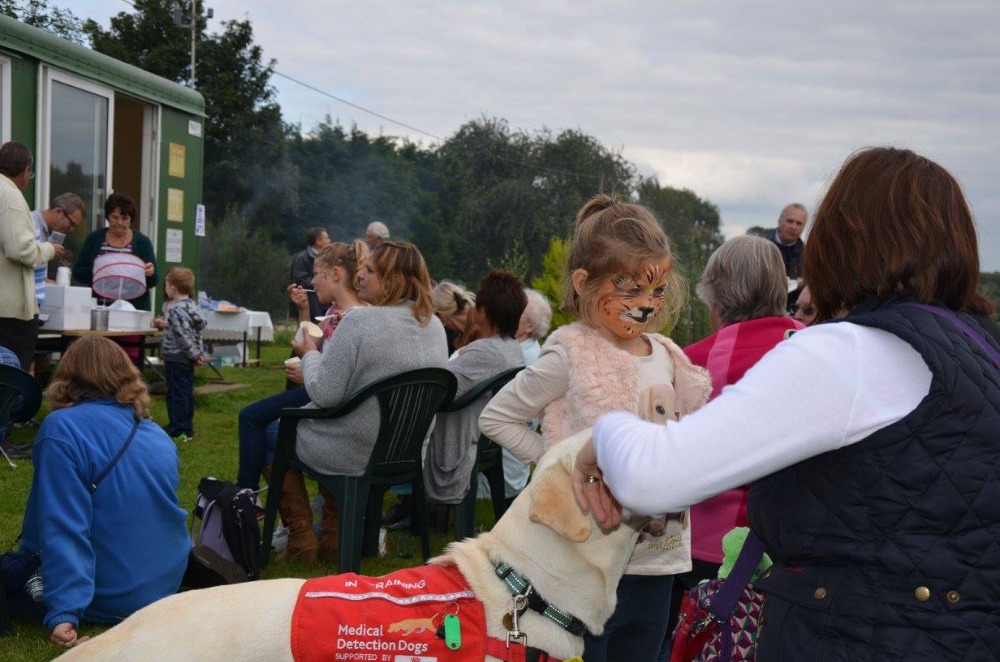 It was a day were everybody came together for a special afternoon, had many laughs and enjoyed the summer evening as the sun slowly crept down over Holmbeck airfield. 
All in all we raised over £2000 through these three events, what an amazing triumph!
Thank you so much for taking the time to read my story. With the love, support and generosity of my amazing family and friends, I am sure I can finish writing it.
+ Read More