Remember Your Name: A Memoir
$180
of $6,000 goal
Raised by
7
people in 43 months
Thank you to all the wonderful people who donated to this project via my original crowdfunding campaign on Indiegogo, and to those who offered me private funds to make this journey happen.
I was only able to raise $2000, enough to cover my flight costs and partial expenses. However, I am still in the process of writing the book and continue to need your help to set aside the time necessary for completing the manuscript. Your donations are crucial to my ability to get this work done.

Remember Your Name: A Memoir of Loss, Love & Hate
We all have our own story, but that story doesn't belong to us: it's the story of the hometown we came from, the people who gave birth to us and the people who came before them; the kids we went to school with, the neighbors across the road. It's the story of every individual who came into our path, who added their own presence, experience, emotions, light and darkness to the universe that became our own.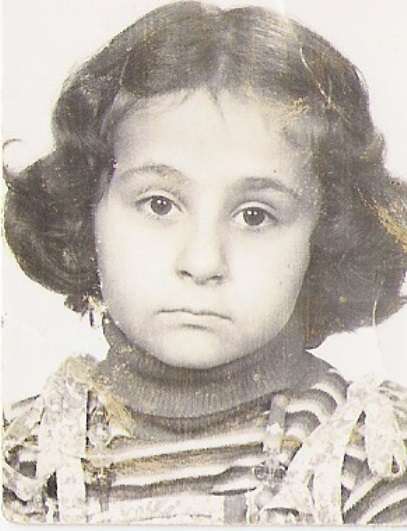 I was born in the mid-1970s in communist Romania to deaf parents. When I turned 9, my mother suddenly defected while on a trip to Italy and asked for political asylum. For the next 2 years, my abusive father left me to fend for myself on the streets of Bucharest. He was an angry anti-Semite who didn't want to look after a child, and I don't think I would have made it if it wasn't for my best friend and her grandparents. They lived in the building across the street from mine, and my best friend's grandmother Gina took care of me whenever she could. 
I was 11 years old when my mother arrived in Canada and sent for us. Less than two years before the bloody revolution of 1989 overthrew Ceausescu, I was forced to say goodbye to my friend Aneta and her dear grandparents and join my parents in a foreign country. When I arrived in Canada, my parents forbid me from writing to my friend and her family, and we lost touch.
My father as a young man, before the hate took hold of him: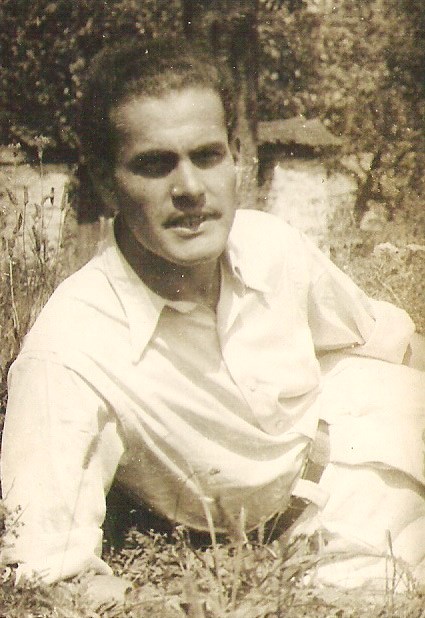 As a teenager I was alone and unloved, unable to communicate with the other kids at my school. In Romania I had been indoctrinated as a Pioneer and taught to fire a rifle in grade 4. I didn't know how to be "normal" in Canada.
When I was 13, my father died and my mother was abusive and unable to take care of me. I was placed in group and foster homes from which I ran away. I was angry, had no friends, and had inherited my father's rage at the world – and that's when I was recruited by a far-right group made up of white supremacists and neo-Nazis. After witnessing their gradual escalation to violence – against women, against gays and lesbians, against Aboriginals and Jews – I realized that I had no choice but to turn against them.At age eighteen, I testified against the group's leaders and sent several of them to jail. I also helped expose the fact that the Heritage Front had been co-founded by Canada's own spy agency, CSIS. Afterwards, I lived in hiding for several years. In 2014, I wrote a memoir about what happened - Race Traitor: The True Story of Canadian Intelligence's Greatest Cover-Up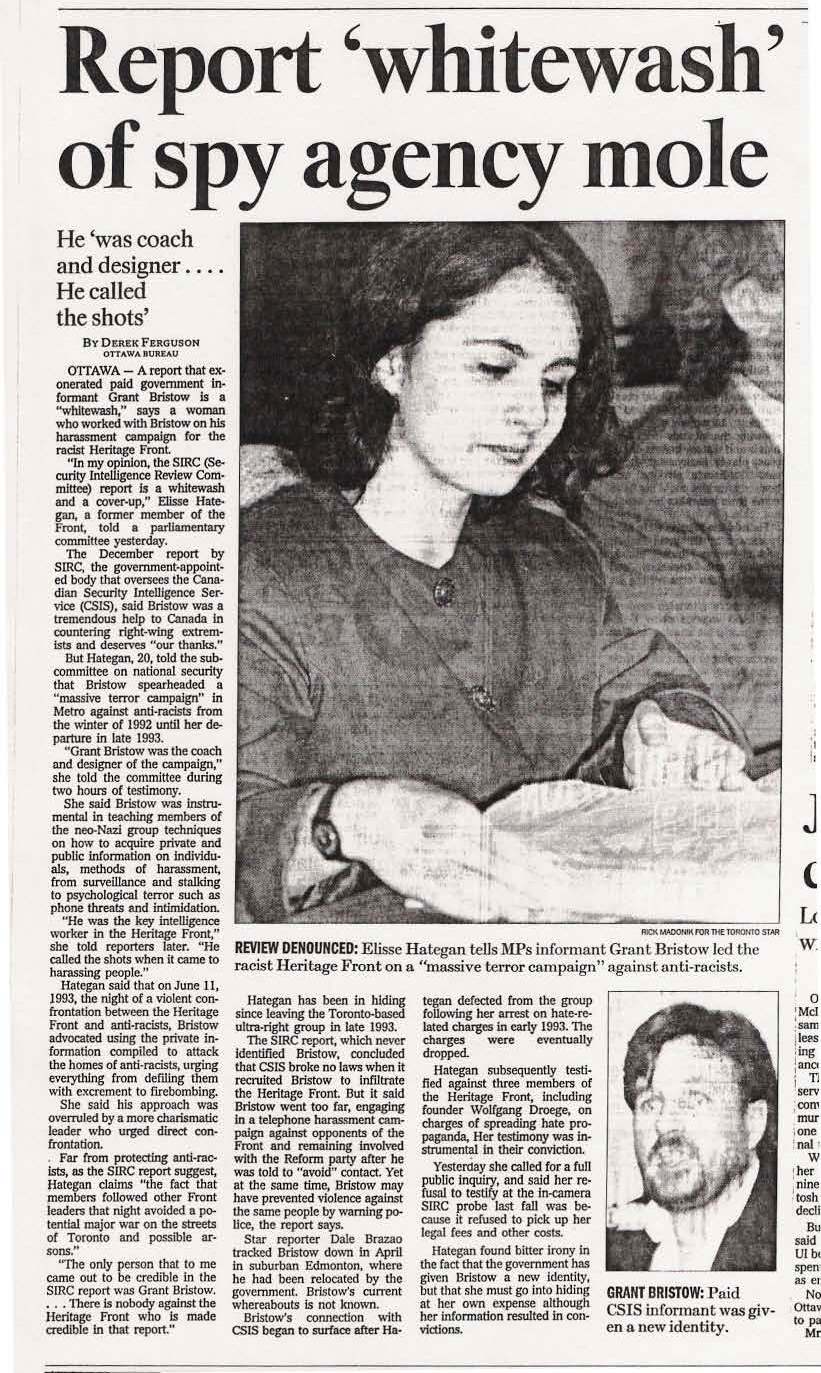 In 2001 I discovered, while trying to dig into my father's unknown past, that he was Jewish. My grandmother had hidden her past and the identity of her illegitimate child's father from everyone. I knew that I had to find out more and understand how and why two people who hated Jews could have concealed their own Jewish past. Was it shame? Was it the war, the rampant anti-Semitism that exists to this day in eastern Europe? But then why not reclaim the truth after World War Two ended?I wanted to discover WHY they hated, and why that hate had passed into me and contributed to me becoming a neo-Nazi in my teens. So I embarked on a soul-searching journey that eventually culminated in me converting to Judaism two years ago.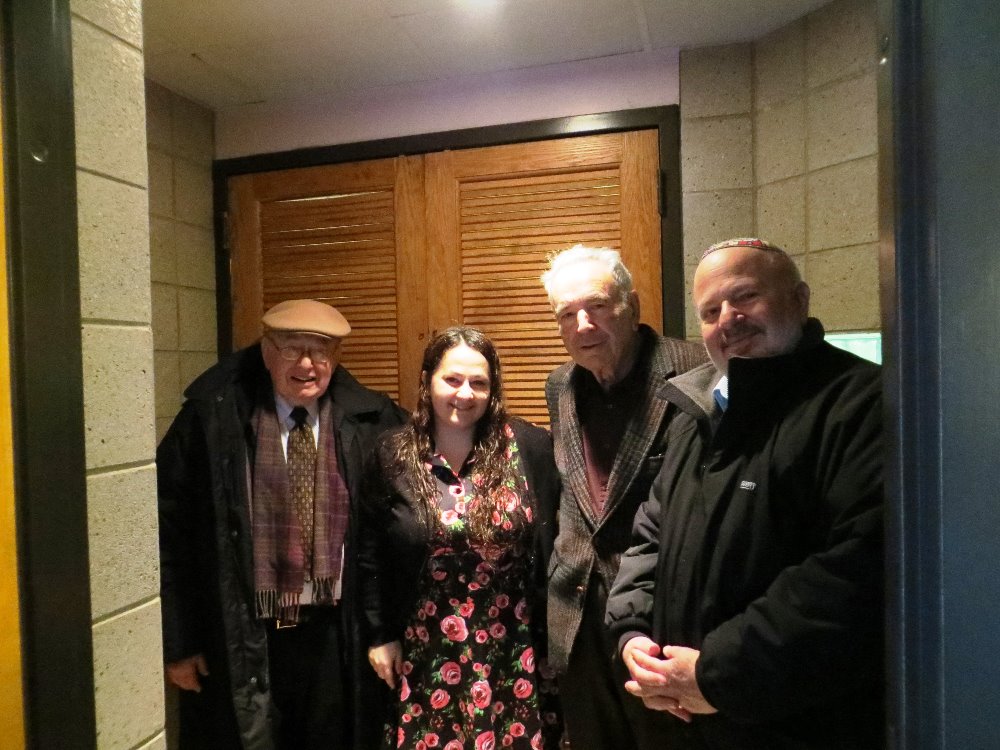 (Me with Rabbis right after my conversion ceremony)
Going back to my roots also meant that I had to begin searching for Aneta, my best friend from across the street. After the 1989 Revolution her family had moved away and nobody knew what had happened to them. It was only after contacting neighbors and relatives that I discovered Aneta's grandparents had died and she had been trafficked into Istanbul, Turkey to work as a prostitute.For many years, I believed she was dead. Then, last year, I finally reconnected with her. In August 2014 I traveled back to Romania to meet the girl who had been like a sister to me. We hadn't seen each other for 25 years, but I knew that I needed to write this story for both of us – her story and my own – in order to discover what really happened to us, and why.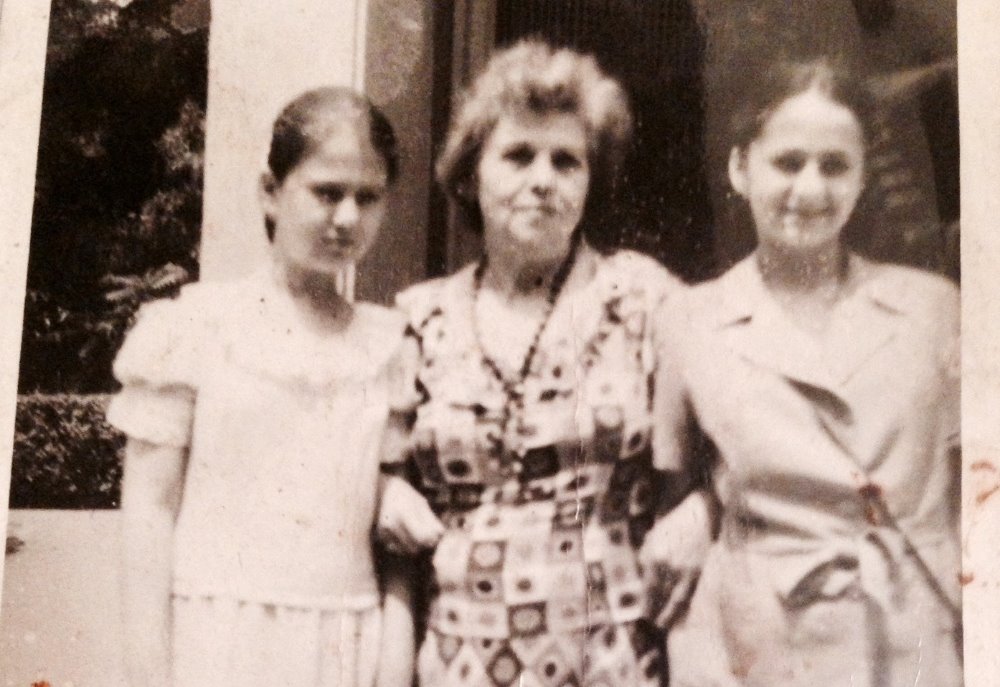 What I uncovered was shocking, saddening and deeply painful – and forms a large basis of what this book will depict as a dual side plot – the hidden realities of sex trafficking and survival in post-communist eastern Europe.This is where YOU come in: I desperately need your help in order to go back to Romania this summer and continue my research.
I'm asking for $6,000 because  – after GoFundMe and Paypal fees, I'll be left with something in the vicinity of $5000, which is a very tight budget for a project that needs international research travel and will take me until the end of the year to write, edit, polish and rewrite (before submitting to editors for publication).
DEADLINE for completion: December 31, 2015.
I'm a professional writer who has completed several manuscripts, along with poetry and short prose that have appeared in Canada's most distinguished literary journals. And I've never missed a deadline in my life!


I am making this journey even if my funding goal is not met. I feel strongly that this book has a life of its own and demands to be written. One way or the other, it's going to happen – but the more help I can get along the way, the less stressful this process will be for me.
REMEMBER YOUR NAME isn't just my own memoir – it's Aneta's story also, my parents' and grandparents' past, the past of all who hated their history and sought to erase their own identity. It's about people who were wounded by the corruption of a dictatorship whose main intent was the breaking down of the human spirit.
In this book I attempt to understand how innocence turns evil, and how evil has its roots in corrupted innocence. I want to explore the psychology of how a Jew can become a Nazi. How a sex slave can become a human trafficker. How a little girl turns into an abuser.We are all born innocent – and through the sadness, hate and loneliness of others we become wounded. We absorb the pain of generations and carry it around like a house on our backs. Until we ourselves become broken. Until our own love turns to resentment and hate, because nobody ever gave us a chance. Because nobody ever recognized our worth as unique human beings.
I honestly feel that REMEMBER YOUR NAME is the most important manuscript I will ever produce, and the most ambitious in terms of scope - tying together history, identity, and hundreds of years worth of oppression and generational hatred. 
As my team, I'll be keeping you posted as we reach each step – any contribution I receive from you is a collective effort toward remembering the story of a people who have been forgotten.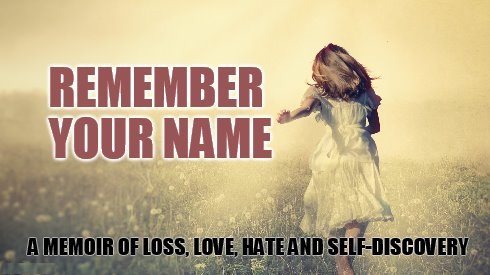 BOOK SYNOPSIS
Left to fend for herself on the cold streets of pre-revolutionary Bucharest, nine-year old Elisa is cared for by her best friend Aneta's kindhearted grandparents, who live across the street. Less than two years before a bloody uprising sparks the collapse of communism in eastern Europe, Elisa is suddenly forced to leave Romania and join her political defector parents in Canada. Worse than being ripped away from the only world she knows, she must say goodbye to the only people who ever loved her.

Against the backdrop of a rapidly-evolving world, the two girls lose contact with each other. A decade later, tragic news emerges that Aneta has been sold into prostitution by human traffickers who smuggled her to Istanbul. Thinking her best friend dead, Elisa mourns her loss and vows never to return to Romania.

It is only twenty-five years later, when a troubled Elisa makes the painful journey back to Bucharest in an attempt to piece together the truth about her parents' past, that the haunting question of her best friend's fate emerges. Confronted with the possibility that Aneta escaped her captors and might actually be alive, Elisa embarks on a desperate, improbable search to track down the little girl who was once her sister.

Spanning three decades, two continents and culminating in the foothills of Transylvania, a blood-soaked land rife with more pogroms than vampires, Elisa tracks down her lost friend and in the process uncovers the truth of her family's concealed identity.

Remember Your Name is a memoir about memory, heartbreak and belonging. Tying together six hundred years of revolutions, cruelty, despair and transformation, this is a luminous journey of love, loss and hate into the heart of a memory that refuses to be forgotten.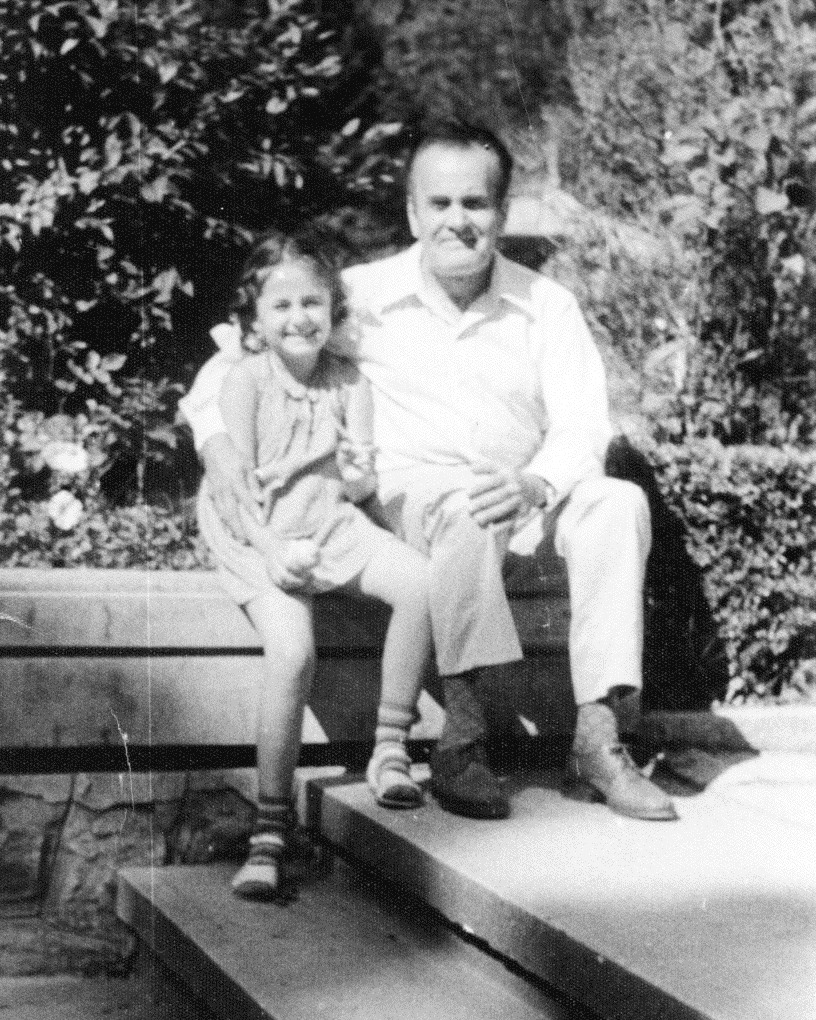 My favorite photo of my father and me, before he turned into a monster.
Other Ways You Can Help

One of the most powerful ways to make a difference and help me in my journey is to spread the word about this project. So even if you can't afford to donate money, just help me out with a tweet or a Facebook share. Even that could make a huge difference!
Please take a moment and consider sharing the link to this campaign with your friends. Dropping a line to say hello, offer encouragement or ask further questions about the project is very welcome. Anything you can do to help me share this project with others will be immensely valuable.
Thank you so much.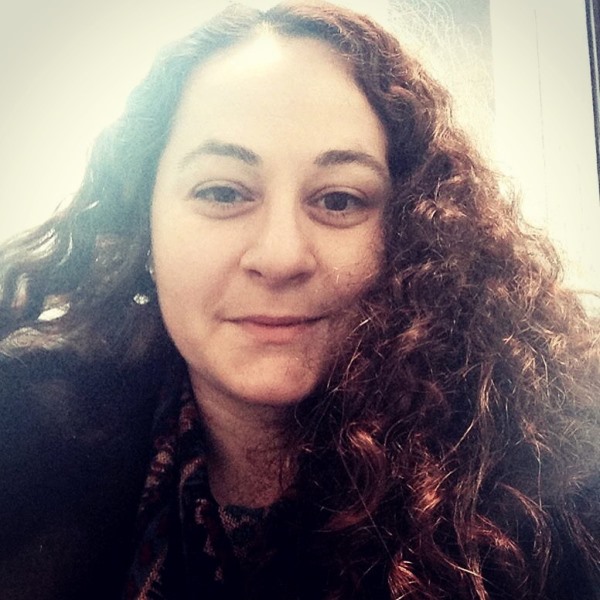 + Read More
Be the first to leave a comment on this campaign.