Walk with brAVERY
$4,699
of $10,000 goal
Raised by
70
people in 23 months
Avery is an 18 year old boy who wants to be part of a solution. He suffers from a very rare auto immune disease called Churg Strauss Syndrome. CSS as it's called causes the bodies own immune system to attack it's organs. It's a form of hyper eosinophilia with vasculitis. This disease can be life limiting and for Avery is extremely painful. He has lived at Children's hospital for approximately 9 months of the last year.
Avery longs to be like other 18 year olds, hanging out with friends, going to high school and dating girls. Instead his life is filled with procedures, surgeries and currently well over 20 different medications. He endures chemo and immuno suppressant drugs in hope of slowing down the disease. At this point in time, there is no cure.
Avery wants to change that. He wants people who have CSS to have a future and to be able to enjoy life. He wants them to have life. So this campaign is not for Averys personal needs, but more for raising money for research and to find a cure. He will be donating the money he raises. He wants 75% of it to go to The Vasculitis Foundation. They will be funding research projects looking for a cure for CSS. The other 25% will go to Children's Hospital to help teens like him to have a place in the hospital where they can be teenagers. This place exisists currently but depends on volunteers to keep it open. Sadly , a great deal of time this area is closed because the volunteers don't show or there just aren't enough to keep it open. Avery would like to raise enough funds to pay someone to open the teen zone every afternoon and evening. He knows how important this is to teens who need a break from the "hospital world".
Avery has decided to do a walk-a-thon. He wants to raise awareness of CSS, rare diseases, and vasculitis. So Avery is going to have a treadmill brought up to his hospital room, and every day he will wak on it. He has to start slow as he's too sick to walk too far, but he has promised to push himself and go as far as he can everyday. What he's asking from you, is to support him in raising funds and awareness. Will you donate to his fund? Will you help others like him? Avery needs a purpose, and this is what he's chosen. He said he doesn't want anything for himself, he just wants a cure for those with this disease now, and those who will follow.
We ask that if you can't donate funds, that maybe you could donate miles you walked, ran, or biked (every a work out will do) towards his walk. He has a Facebook page called Walk with brAVERY where you can take pictures of your miles on your Fitbit or other device and add them to the miles he walks. Then, share with at least one other person what you are doing. Avery wants to have enough miles so that he could walk across the country. His doctor wants him to have enough that he would walk around the world.
Please help us. I wish you could meet this boy. He is such a positive young man. He rarely ever complains or asks why him. He tries to make everyone around him happy and will gladly sing you a John y Cash song to brighten your day. His doctor once told him, he is the AVERY in bravery. He never gives up and always believes in the goodness of others. He will ask for nothing for himself, but prefers to give to everyone else.
Help us show him he can make a difference. We can find a cure. THANK YOU!!
Walk with brAVERY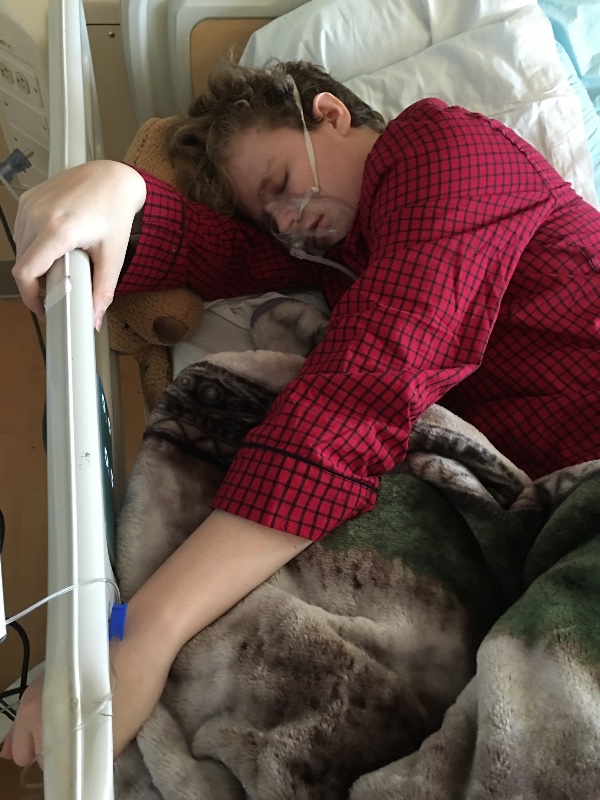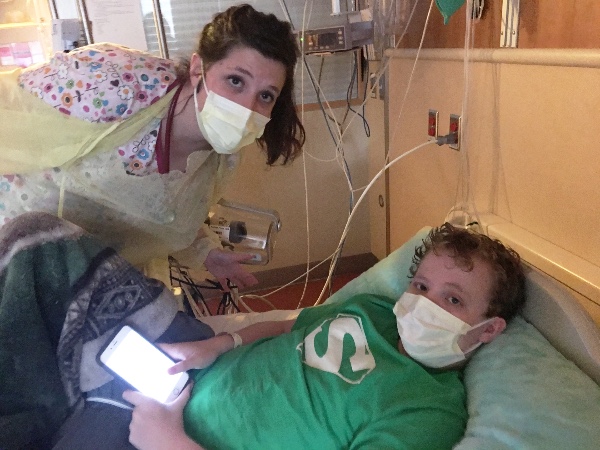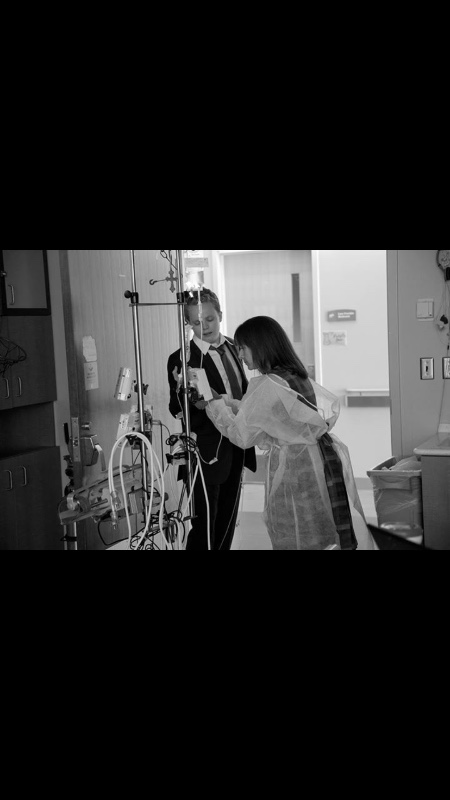 + Read More
Update 2
19 months ago
Share
I want to thank everyone who has donated to Averys walkathon. It's been incredible. He is so thankful for the kindness everyone has shown and the support in this endeavor. We hope this money can help Find a cure for CSS and help children's bring more joy to the teens who frequent the hospital. Avery is still walking when he can. He is trying to raise awareness of CSS and now has started a blog to share what it's like to travel his journey. He has a lot tosh are with this world. If you'd like to read it, please check out:
www.walkwithbravery.com
Thanks again!!!
+ Read More
Update 1
23 months ago
Share
We want to thank everyone who has donated so far to Averys walk. He has been working really hard doing his part in walking. He also has been so blessed with others who have stepped up to walk beside him. This is such an important cause to Avery and Our family. Avery wants to make a change and bring hope to others who also suffer with this disease. We would love for you to be a part of this walk. Donated funds will go to The Vasculitis Foundation for research of Churg Strauss Syndrome and Childrens Hospital. We really need your help! Help us to give hope and a future! Thanks!
+ Read More
Read a Previous Update
Elizabeth Stagner
23 months ago
This brought tears to my eyes, Avery you are such an inspiration to me ❤️
+ Read More
Mdevaria Allen
23 months ago
God is the divine healer! Although i have never met you i follow your moms updates of your progress on fb...you are a strong young man and an inspiration to all! Proud of you Avery!
+ Read More