Nepal Tsum Valley, Jyamrung Village
$26,100
of $50,000 goal
Raised by
224
people in 43 months
Updated
: 
Recovery from the earthquake is a long term process.  People are rebuilding their houses in more seismic resistant ways, and reconstruction will continue into the new year.  Although funds have been distributed by the government for personal residential buildings, some villages lack the money to rebuild schools for their children.  
Since short term relief has come to an end for Tsum Valley, any additional funds raised (above $25,454) will be focused to rebuild the school for Jyamrung village in Dhading district.  The 230 children are studying in a temporary shelter made of bamboo and tarpaulin.  The villagers need funds to rebuild the school in several phases - the first will rebuild 5 rooms (of 8).
Cost
: $20,000
Description
: Phase 1 - rebuild 5 rooms
Time frame
: begin construction early February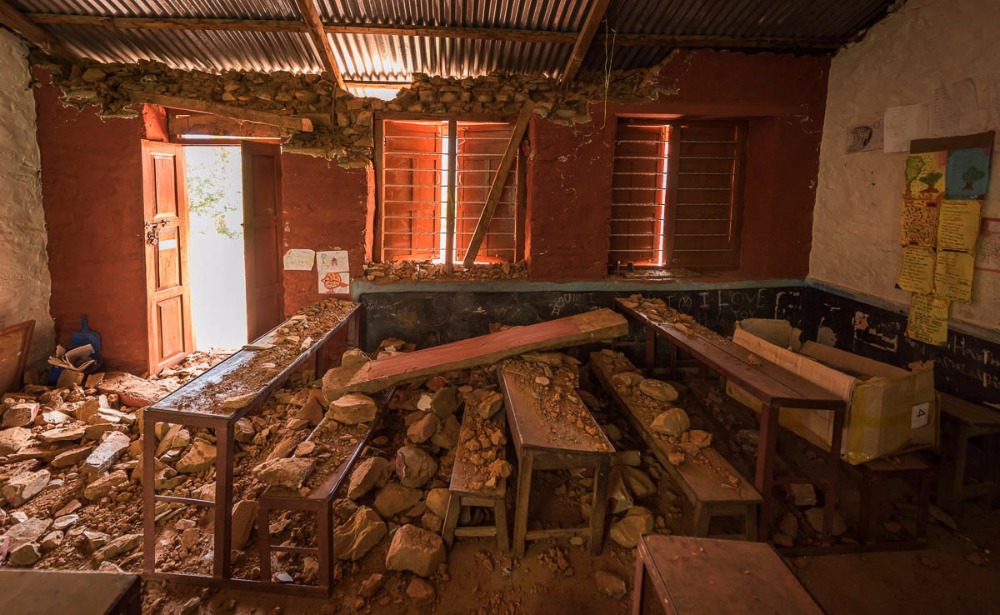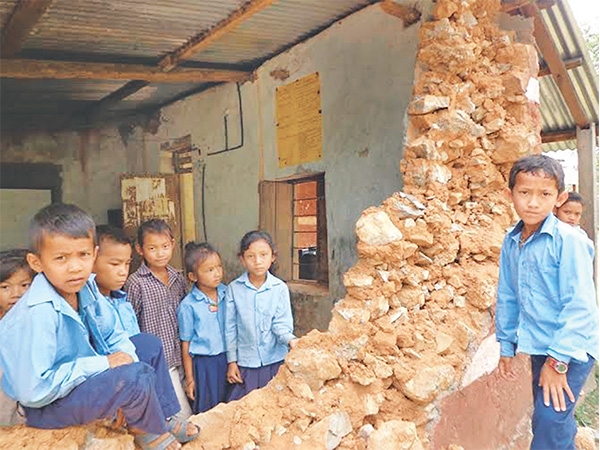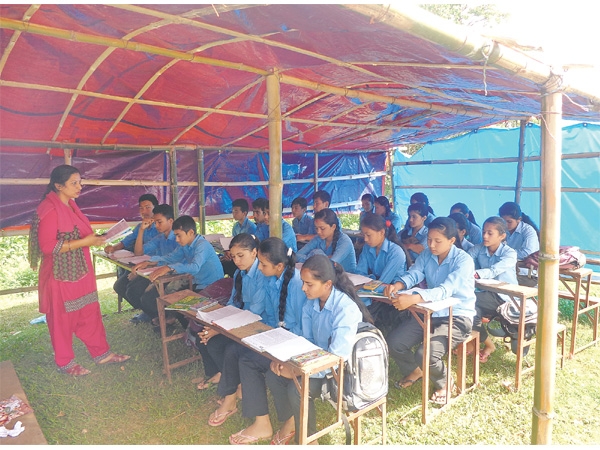 Original:
My small trekking group (1 American, 2 Spaniards, 1 Nepali guide) was caught in this village of Ripchet in Tsum Valley on April 25, 2015 when the earthquake hit. This village is one of many that are completely destroyed. It is a 3+ day trek away from the largest city, Arughat, which is an 8 hour ride away from Kathmandu.  We were lucky to escape out over landslides in a period of 7 days.  Some trekkers and many locals I had met were not so lucky and have been injured/died.  90% of the villages we passed by were heavily damaged, and the trails are either filled with debris or completely gone from landslides.
Attention is now only on bigger cities, and remote villages like those in Tsum are on the back burner. These villagers are in dire need of tarps, food, and water to weather through the coming 3 months of heavy rain which will bring more landslides to the region.
A team of locals and I are focusing to bring supplies first and foremost into Ripchet, the most damaged village in Tsum, and to the the rest of the villages.
Funds donated will be used for supplies to this remote village in the short term, and whatever remaining for rebuilding in the long term.  We will charter helicopters for the most critical, dire materials and look to bring the heavy and low priority supplies into the Valley.
I will stay on the ground in Nepal using my old auditing and consulting skills the next few months to make sure the funds are properly used as well as to keep track of where things are going.  
Financials / Organization
Detailed account of what happened at Ripchet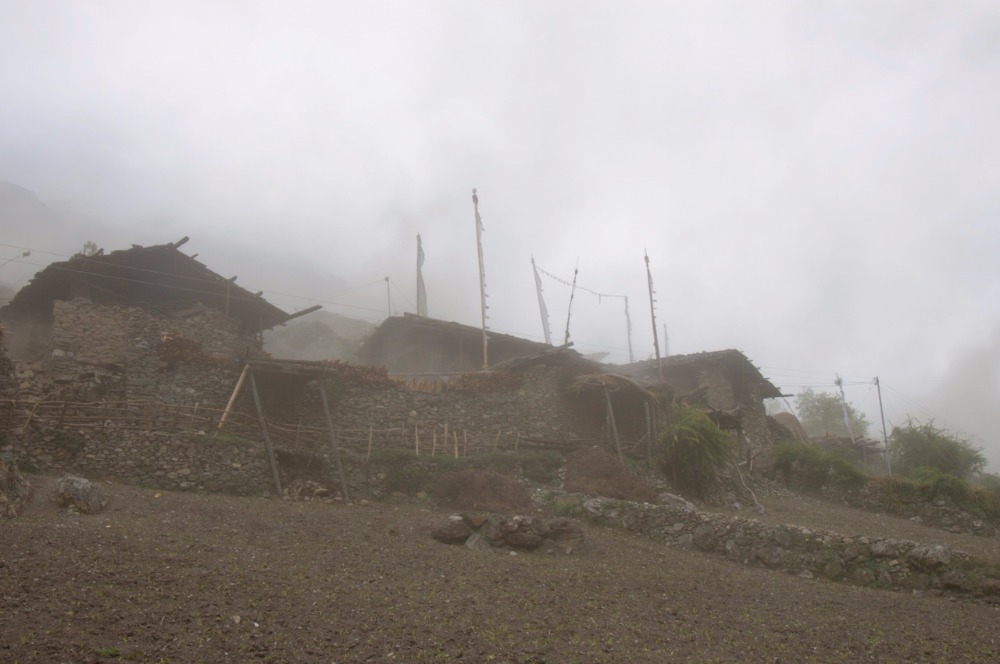 during earthquake, as houses were falling down (photo cred: Pol Marzougoug)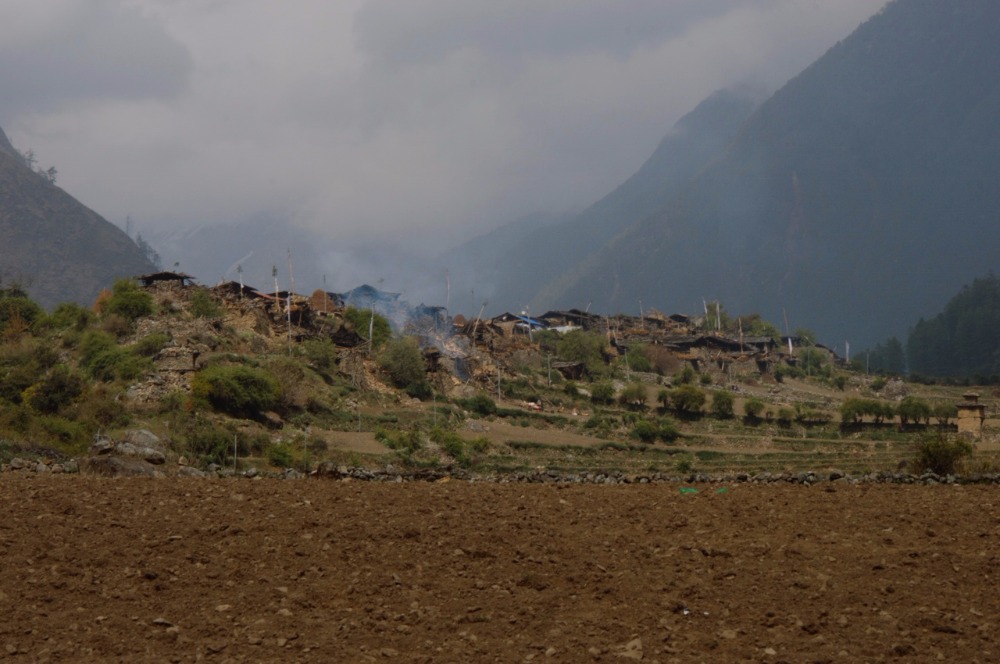 2-3 minutes after earthquake (photo cred: Pol Marzougoug)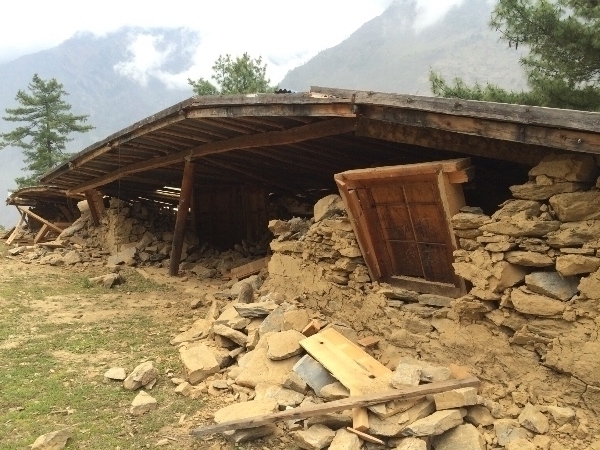 Local school
Arughat, nearest city (3-4 day trek from Ripchet), (photo cred: Andrew Maiorana)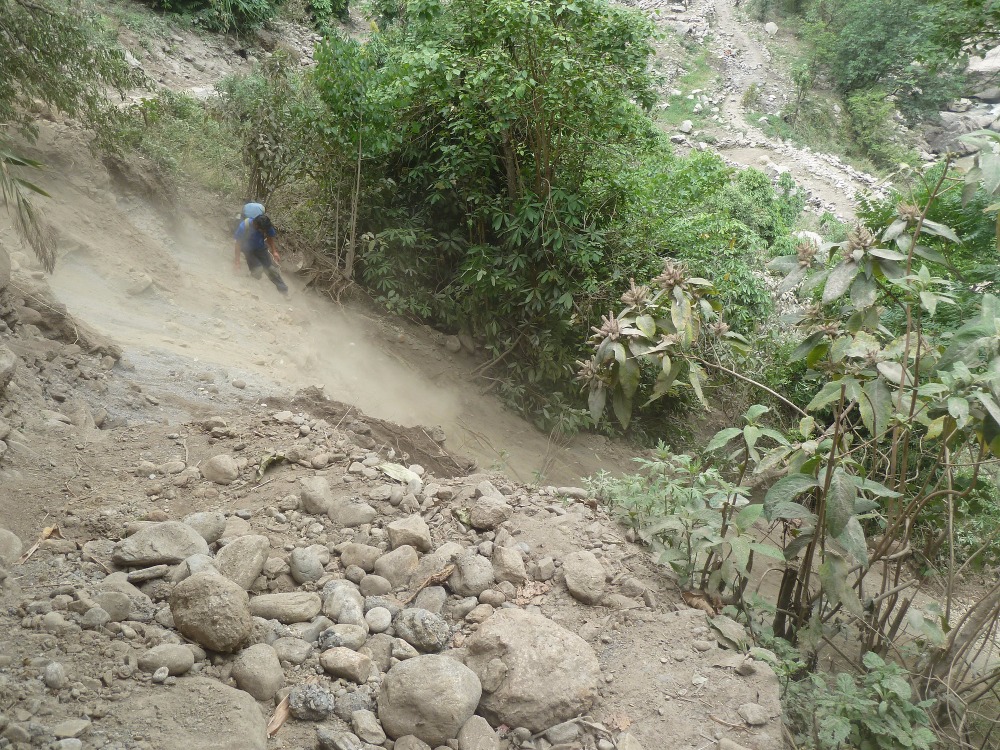 Trail demolished by landslide (Photo cred: Pol Marzougoug)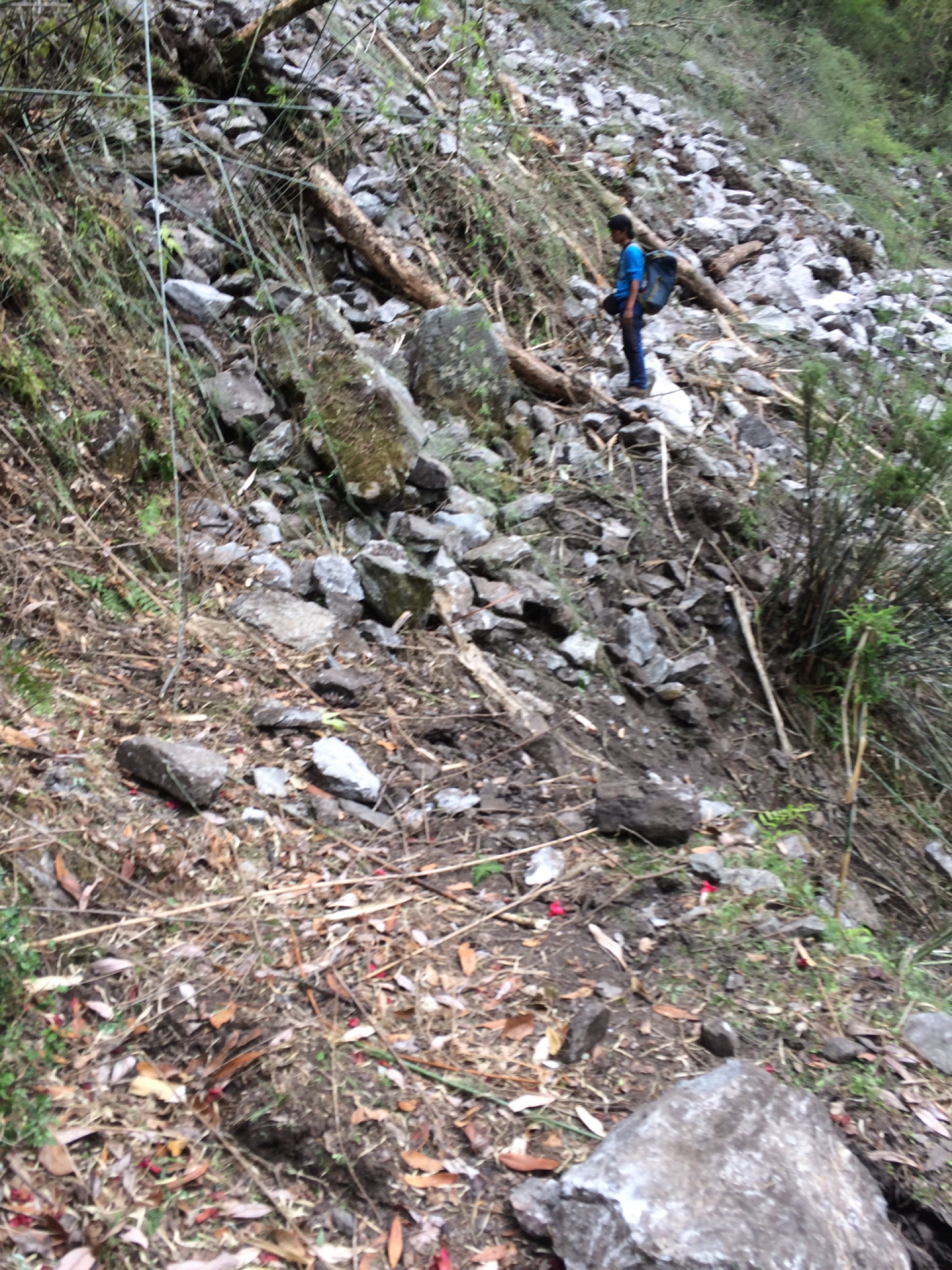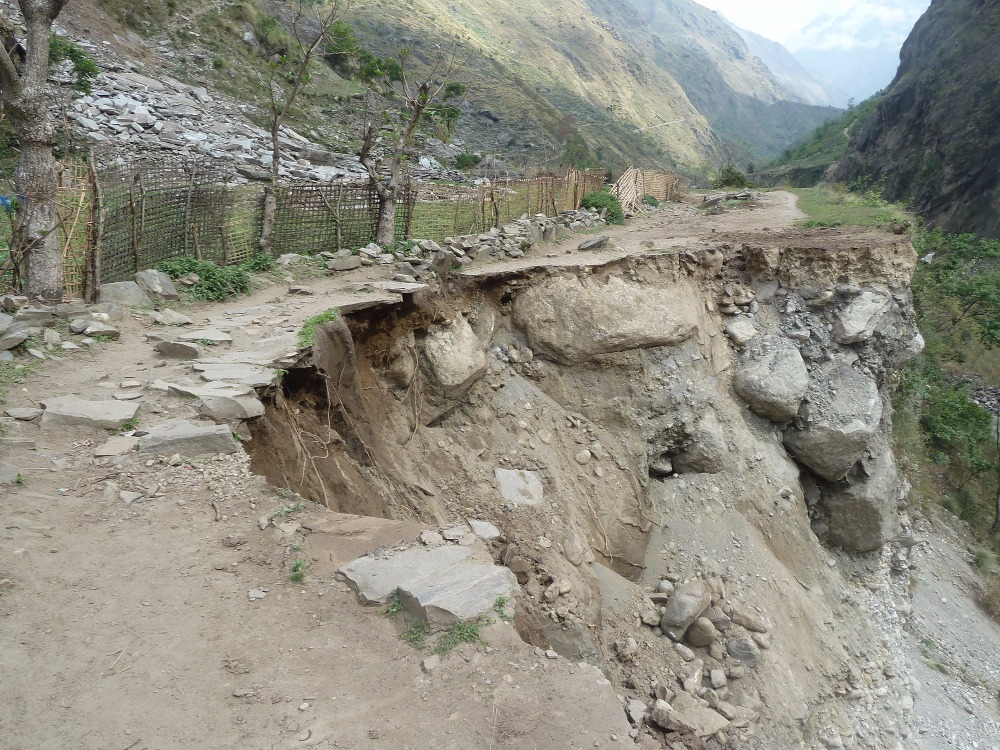 (photo cred: Pol Marzougoug)
+ Read More
Be the first to leave a comment on this campaign.