Earth Angel: Karsyn's Journey
$840
of $20,000 goal
Raised by
13
people in 9 days
Cynthia Lewis is working toward a Habitat for Humanity home. The mother of two young children, one of whom has endured multiple medical procedures for a congenital birth defect, she needs financial help to fund the renovations for the Habitat home that she qualifies for.
Cynthia and her children live in rural Swain County, about 40 miles west of Asheville, N.C., smack in the middle of the Nantahala National Forest.
Her home is among the 104 being built as part of the State Employees Credit Union's Mountains-to-the-Sea Challenge – a $10 million initiative to build at least one Habitat home in each of North Carolina's 100 counties.
We are trying to raise $20,000 to get this deserving family started toward home-ownership. Once her home is built, Cynthia will assume a zero-percent-interest mortgage through the State Employees Credit Union. 
Please read her story, and help.
Earth Angel
  On January 30, 2015, my little earth angel was born. Karsyn Ann Lewis, weighing a solid 8 lbs. 14 oz., immediately began writing her own living testimony.
  Minor health concerns kept us in the hospital a bit longer than we had anticipated that weekend, but nothing could have prepared me for the journey that was to come.
 I was so excited to show the world Karsyn's loving nature. But my plans for her quickly shifted at her four-week checkup with the pediatrician.
The doctor had only good things to say until the end of that appointment when she informed me that Karsyn had a "click" in her hip joints. She recommended an ultrasound. The procedure revealed Karsyn's congenital dysplasia of the hip.
 Next we visited an orthopedic surgeon to talk about treatment. At six-weeks old she was placed into a Pavlik harness for two weeks in the hope that her tiny body would correct itself. Unfortunately, it didn't happen for her.
 Our next course was a closed hip reduction with a spica cast. Two long weeks after this first heart-wrenching surgery, her left foot started losing circulation and turned purple. I rushed Karsyn to the hospital to have the cast removed. An ultrasound revealed that her left hip had slipped out of place, causing intense pressure on the nerves. My two-month-old almost lost her foot that day.
 We had a second closed hip reduction performed a couple of weeks later, but before the medical staff wheeled her down the hall to get an MRI, it had slipped out of place again.
Karsyn soon became a patient at Shriners Hospitals for Children in Greenville, S.C. Her surgeon, Dr. T. Whitney Gibson, made medical history in 2010, when he performed a successful arthroscopic hip surgery on a 4-month-old child. So I knew in my heart that he was the miracle worker that God himself had appointed to see Karsyn through her journey.
 Along the way we discovered that Karsyn has a connective tissue disorder, making it difficult for a successful operation to "stick." At any point during her growing years, either hip could easily slip out of place again, sending us back to the grind of immobility.
However, thirty-two procedures later, and after countless, sedated MRIs and X-rays, I am relieved to tell you that Karsyn is in remission – at least for now. At age 3, she run laps around her 6-year-old brother and me! Her strength and tenacity have inspired so many. I am honored and humbled to be her mother. Together, the three us can overcome anything.
Through 98 percent of Karsyn's appointments, I have been alone. Her recoveries have come through the grace of God, with only her brother and me at her side. Thankfully, we make a good team. While we have been blessed with emotional, psychological and spiritual strength, it has been a long, hard journey for our three hearts.
But today, I come to you in partnership with Habitat for Humanity North Carolina, asking for you to join us in our journey as we look to find and purchase a safe, decent affordable home that will allow us to grow further into the grace of God and the community.
Cynthia Lewis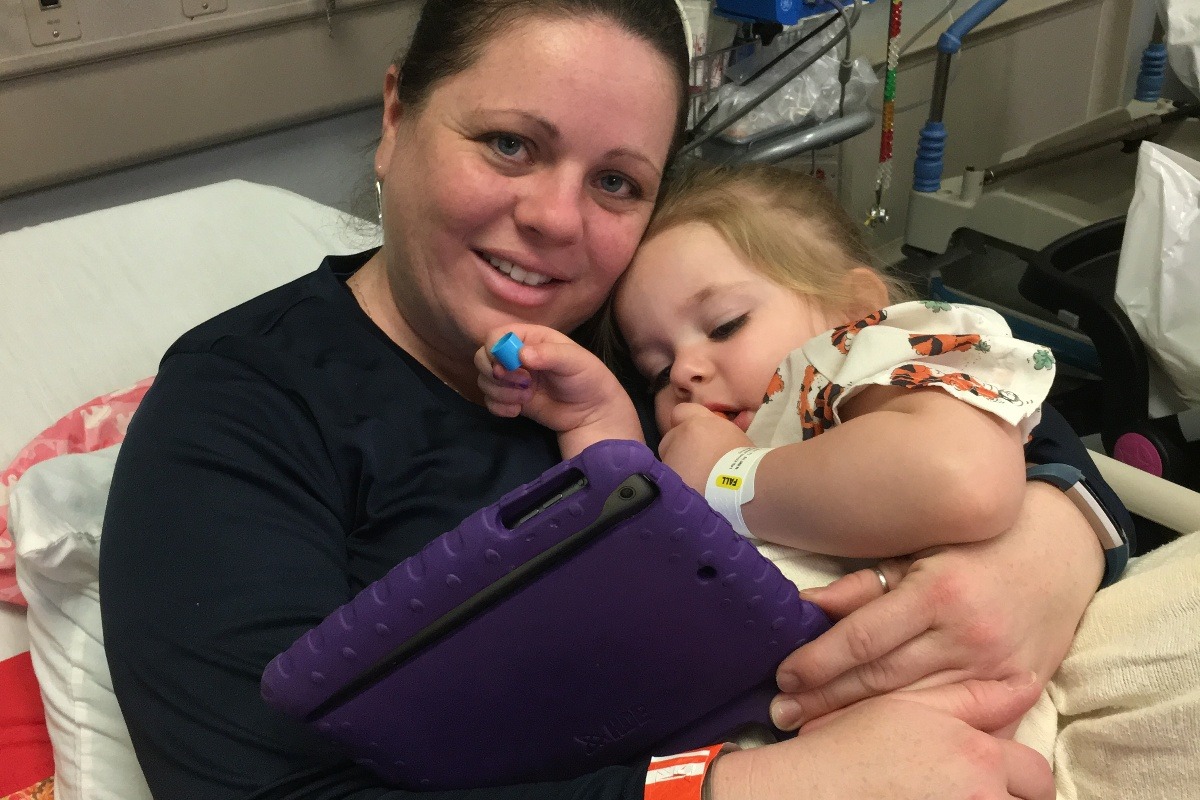 + Read More