Hooked On Berkley Damhof
$14,456
of $75,000 goal
Raised by
145
people in 57 months
After trying for weeks to discover why their three-year-old daughter Berkley felt unwell, Duane and Kandace Damhof were directed to appointments at Minneapolis Children's Hospital. On Tuesday, August 12, Berkley seemed simply an achy, unenergetic child. By Wednesday, August 13, they learned that Berkley was battling stage four neuroblastoma, a cancer that develops in infants and children, sometimes even before birth. By Saturday, August 16, Berkley was receiving chemo through a port in her chest. That's a head-spinning week.
Each day brings challenges to Duane, Kandace, Berkley, and her one-year old sister, Remi. Duane and Kandace must monitor Berkley's blood counts as her resistance to infection and colds and flu have been compromised through her chemotherapy treatments (a fever recently sent them on an early morning return trip to Children's). Chemo has also diminished Berkley's appetite, initiated hair loss, and necessitated in-home medical attention. They must be ready for the unexpected demands of each day.
Duane and Kandace have received generosity from co-workers as well as a home improvement surprise, meals, and childcare help for Remi from family and friends. These acts of kindness have allowed Duane and Kandace to spend as much time as possible with Berkley as she fights her cancer. Thanks to those of you who have offered prayers and kindnesses to the Damhof family; your help has been much appreciated.
As travel expenses and medical bills pile up, one more thing we can do is lift some financial burden from these two great parents. Let's Go Fund Berkley and show cancer what small town family, neighbors, and friends can do to take on neuroblastoma!
Find more about Berkley at
http://www.caringbridge.org/visit/berkleydamhof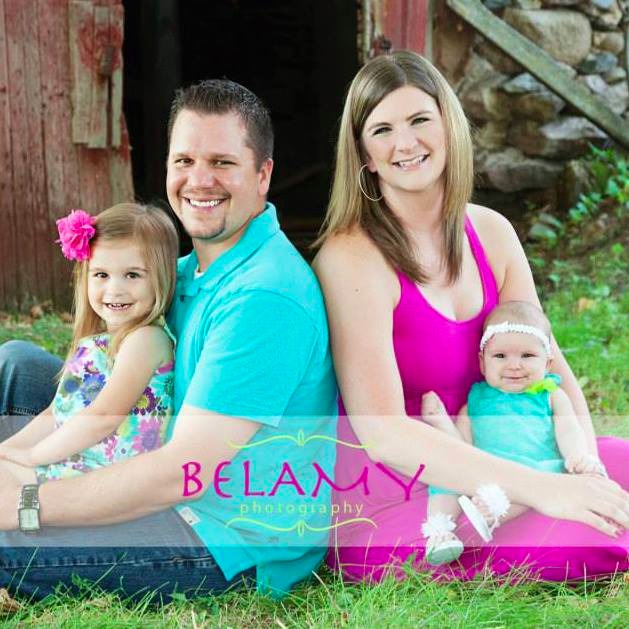 (Duane Damhof, originally from Willmar, Minnesota, is the son of Phil and Jan Damhof. His siblings are Kathy Goldman, Paul Damhof, and John Damhof. He is employed by Bushmills Ethanol. Kandace (Bengtson) Damhof, from Paynesville, Minnesota, is the daughter of Tony and Deb Bengtson. Her siblings are Lacey Bengtson and Tawny Press. She is employed by Patrick Flanders Realty, Inc.)
+ Read More
Missy Conrad
57 months ago
Although we've never met, I deeply feel your pain. Our niece was faced with this same diagnosis at age 4 1/2. To this day - (she is two weeks out from turning 13) - she is still NED (no evidence of disease)!!!! My heart aches for you and your family as you face this hurdle. But with God's grace, you will prevail just as our niece has. You will laugh, you will cry and to no secret, you'll wonder why. Keep close to your heart that you will survive... you will 'win'.. There are great physicians, specialists and resources available. We will hold you in our thoughts and our prayers over the days, weeks, and months ahead. God Bless you and He will hold you during this difficult time. xoxo
+ Read More
Angela Brown
57 months ago
I am reading your story while waiting in yet another doctor's office for my son. We don't know the struggle and pain of cancer, but we do know pain. There is so much I would like to share with you that may help your daughter. If you would like to talk please find me via Facebook - Angela L Brown (Team Trey) Either way you are in my prayers for a miracle to come your way.
+ Read More