Help Me Volunteer in India!
$1,368
of $2,800 goal
Raised by
37
people in 44 months
My name is Tony Fuemmeler. I am a mask maker, puppeteer and teaching artist in Portland, Oregon. A few weeks ago, I was given the opportunity to volunteer with children in India to create masks and puppets for The Maya Project. 

I'm trying to raise $2800 to cover my travel expenses and food for the two months I will volunteer in India. Though partner organizations are covering the cost of the flights and setting me up with a place to sleep, they cannot offer monetary compensation for this work. Your donation will help cover the costs of visas, inocculations, commutes, meals and more.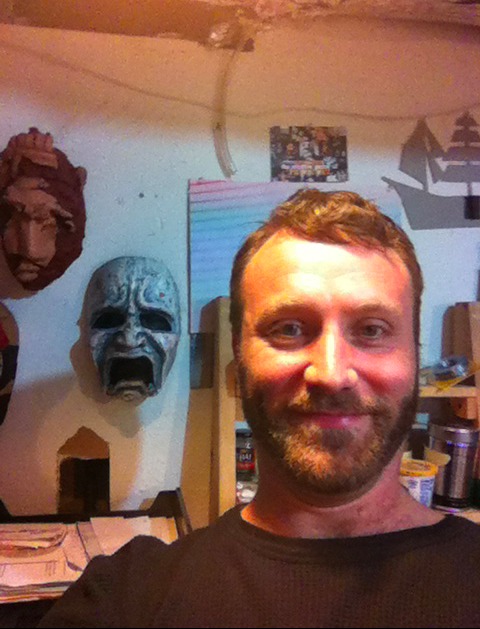 I am so inspired by this project! It's about transformation. It's helping youth to find their inner strength and create the change they need. It encompasses all of my passions: working with youth, making masks and puppets, and working to make the world a better place.The project also has the support of many volunteer Broadway artists as writers and designers. The mask and puppet builder recently discovered a scheduling conflict, and they have asked me to step in. It is such an honor!

However, this work is not just about putting on a show.



"It is a demonstration of what's possible for low-income children with no previous exposure to the arts. It is a symbol of the kind of education all children deserve – one that integrates academics, values and mindsets, and exposure and access. The Maya journey takes 30 children on a life-changing journey of self-discovery where they, like Maya, literally embark on a journey of discovering their values and their brightest light. The Maya children have travelled across the country, performed at conferences and public spaces, do acts of kindness to practice their values, and are working on a student-led project to spread happiness in 100 ways through the arts. 60 more children will join the musical as dancers in what will culminate in ten shows across Mumbai and Pune."  —Teach For India

Teach for India has been engaged in a partnership with Artists Striving To End Poverty (ASTEP) over the past eleven months to create Maya in collaboration with the kids they serve. These two great organizations are working so hard to help these youth find their light and succeed.





I fly to Mumbai in a little over a week—that's how fast this is moving. There simply hasn't been the time to follow the usual process of writing grants  and raising funds, so I'm asking friends near and far to consider assisting me as I support the work of these young artists. Your contribution will help make dreams come alive.

Thanks so much for your consideration! And even if you're not in place to assist me financially, please consider sharing this link with your networks.

Tony







+ Read More