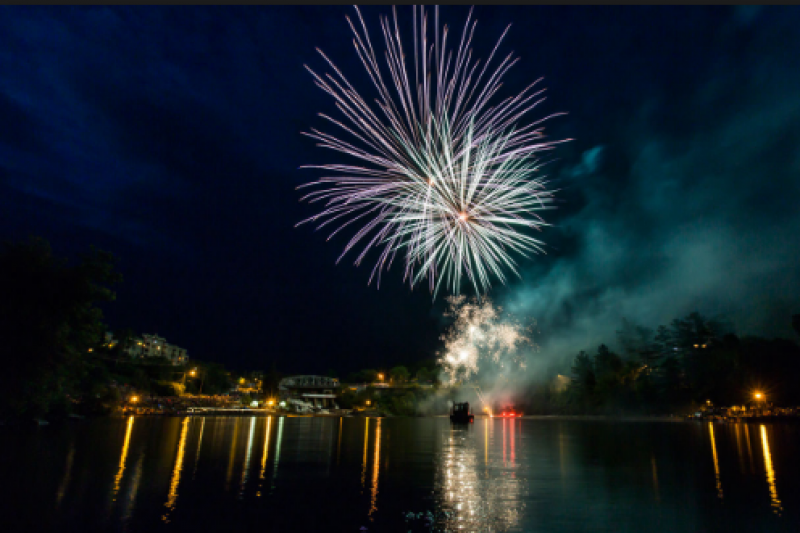 83
5
Dorset annual Fireworks 2019
$7,966
of $9,000 goal
Raised by
92
people in 24 months

Thanks to a generous donation by the Likly Family. The 2018 Shirley A. Likly Memorial Canada Day Fireworks were a success.

This year we have reached $7000 - Thank you to all of the donors. We have ordered $7000 of fireworks. We do not have further funds for advertising so please spread the word that the 2019 Dorset Volunteer Firefighters Canada Day Fireworks will be on Sat June 29th and a rain day set for June 30th.

The fireworks have marked the beginning of summer for many residents and visitors for the last several years. This event has been a social mainstay upon which marriage proposals, family reunions, and send-offs have occurred. The Dorset Canada Day Fireworks are a symbol of remembering our past and looking forward to the future; they are a symbol of diversity, unity and a celebration of what makes Canada the greatest country in the world. 

The Dorset Canada Day Fireworks display has been free to the public for the past several years and was funded by the Community Project Group (a private fund) along with local businesses.  Contrary to popular belief, there is no municipal funding connected to this event.  

The hard-working men and women of the Dorset Firefighters Association recognize the importance of keeping the Dorset Canada Day fireworks going.  Our firefighters are on call 24/7 to protect the community from illness, fire, accidents and natural disasters. Raising money for an event which brings the community together is not fighting fires, but it is being a firefighter.

We have chosen this grassroots platform as a way to reach out to you, and to ask you to show your support for this community event by giving generously. We are seeking $18,000 to guarantee a great fireworks display for the next two years. We need to raise a minimum of $9,000 to celebrate in 2018. The money will be held and administered by the Dorset Firefighters Association.

In the auspicious words of Katy Perry's song, Firework - "You don't have to feel like a wasted space, your original cannot be replaced." Let's work together in keeping the Dorset Canada Day Fireworks up in the air!

Thank you to past contributors of the Canada Day Fireworks in Dorset:


Community Project Group (Dorset community first.)

Greenaway Construction.


Shirley Likly. Those who knew Shirley during her 55 years on Lake of Bays will know she always looked forward to the Canada Day celebration and would have LOVED continuing the Dorset fireworks in her memory!  It is the family's hope that this gesture will spur others who love Dorset and the Lake of Bays to consider similar tributes in the coming years.  This way, we will be able to continue a great tradition for future generations to enjoy and remember.

+ Read More