Dorian's Medical & Living Expenses
$2,310
of $10,000 goal
Raised by
49
people in 47 months
Hello Everyone,
My name is
Chris Wiencko
and I helped set this GoFundMe page up to help out our friend
Dorian Hurodry
.  Dorian is soft-spoken and super friendly - has a huge heart and is a very generous person.  I'm honored to have him as a friend.  I met Dorian through playing soccer and volunteering with a non-profit here in NYC called
PlaySoccer2Give
. With PS2G we both volunteer as game leaders of pickup soccer games which raise money for various charities.  He donates a lot of his time to positive change in the community through soccer.
Unfortunately, Dorian recently was the victim of a horrific injury on the soccer field. This incident was both unnecessarily violent and completely against the "being competitive without violence" message he helps spread in the community. Unbelievably, the person that caused his injury fled the scene before apologizing or checking if Dorian was ok before the ambulance arrived.  
These are some pictures of Dorian: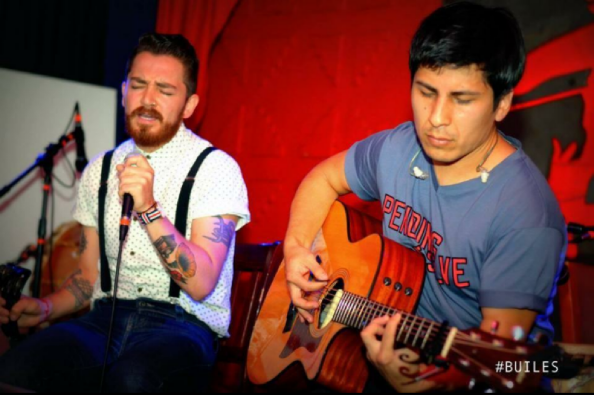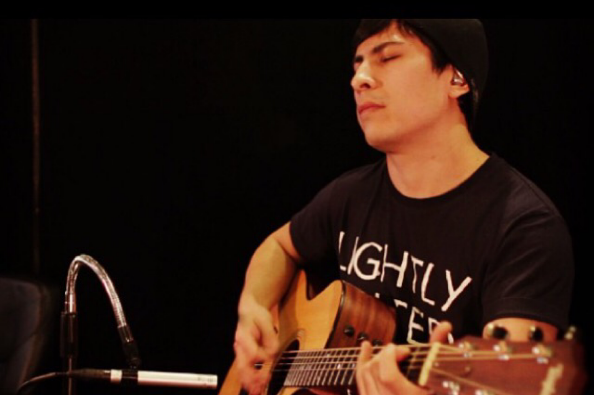 As you can see besides soccer, family and community he also loves music.   :)
Dorian has had some complications with insurance coverage which delayed his necessary surgery to his right leg and ankle. These delays just extended his pain, frustrations and ultimately his eventual rehabilitation time. The damage to his shinbones and ankle are quite severe. Here is the X-ray of his leg after his surgery. You can see the plates and pins they had to put in his leg: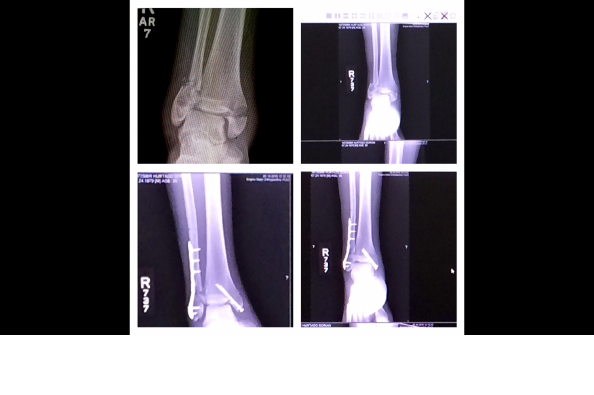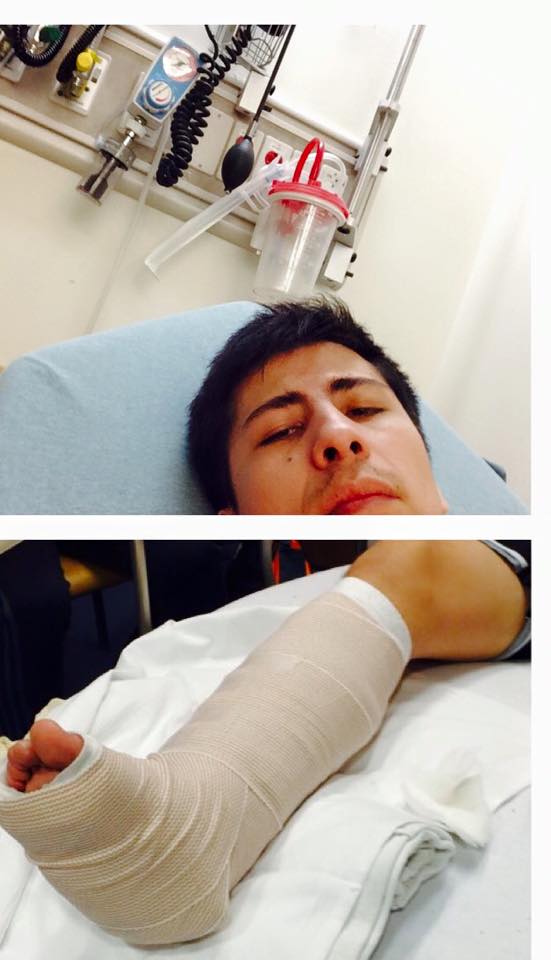 more graphic pics of the injury can be seen here:
http://s12.postimg.org/wbp6x5fr1/Screen_Shot_2015_05_26_at_7_03_40_PM.png
and here:
http://s24.postimg.org/u4b7n9v05/Screen_Shot_2015_05_26_at_7_03_59_PM.png
Now, he is bed ridden for at least a few months. If all goes well, he can start rehab to hopefully get him walking again. Eventually, we all hope he will be able to run and play the game he loves so much. 
Currenly he is unable to work to support himself or help his family. Many medical expenses are piling up for him that haven't been covered by his insurance.  
We need your help to raise money to offset his expenses!
*Support someone that does a lot for his community and is a "competitive athlete  without being violent". 
*Support a talented musician unable to play. 
*Support a loving son who is unable to support his family.
The stress for him is great and we CAN do something to relieve at least a portion of it.
Please consider donating a little or a lot and sharing this around on social media.  Dorian is very positive and supports a lot of people in need .... he really IS someone that deserves being supported in his time of need.
Donation Tiers: (Soccer Tournament occured Sat Jun 13th) New Donation Tiers to come.
Wishlist items: These are items that Dorian needs but can't afford. These will range from things for his family or items directly associated with his physical theropy needed to be able to get him walking again. List is soon to come.
Please Share on Social Media ... :)
+ Read More
Be the first to leave a comment on this campaign.