The citizens and wineries of Napa Valley suffered the effects of a terrible 6.1 magnitude earthquake in the early morning of 8/24. 
Thankfully, personal injury was minimal and there were no deaths. 
However, the loss of property, time, and most impost importantly, our irreplacable wine were our biggest losses. 

The clean up is extremely difficult and even more dangerous. A full barrel of wine weighs over 500 pounds and these things are literally lodged 15 and sometimes 20 feet in the air, so they could fall at any time. The clean up, while taking the utmost care to save every barrel possible, is a dangerous and monumental task...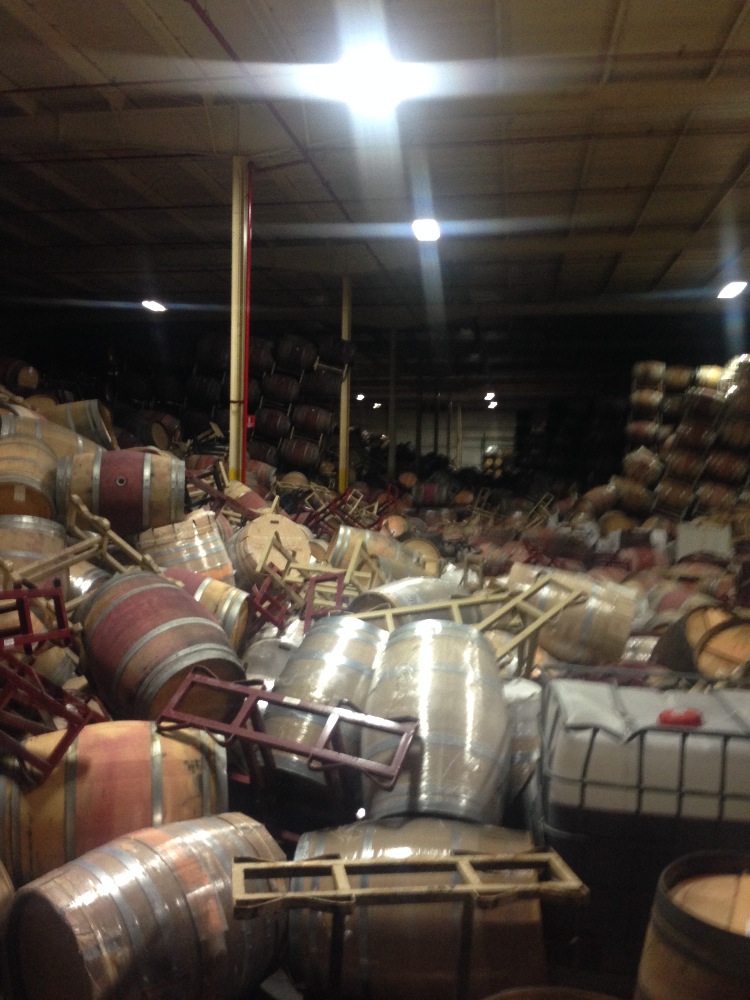 This fund will go mostly to taking care of lunches and other conveniences (like child care) for the brave people who are risking their safety to take care of this work. Any remaining funds from this fundraiser will be donated to families and businesses in need. 
This is my effort to help... offering a place for the world to show that it cares.
I am a winemaker and winery owner, so I can honestly say that I know first hand how helpless and heartbroken I feel while looking at the pile of rubble, knowing that my barrels are in there somewhere. We all put so much love and care into each barrel we produce and to see them broken and wine spilling down the drain is heart wretching.
I'm just trying to help my brothers and sisters in this valley cope with finances and warm meals. 
To Our Visitors:
Napa has not closed down. These pictures are meant to show one extreme... Napa is still functional, beautiful, and our vintners need you to come visit us. Only about 10 out of hundreds are affected this badly... and this is for them.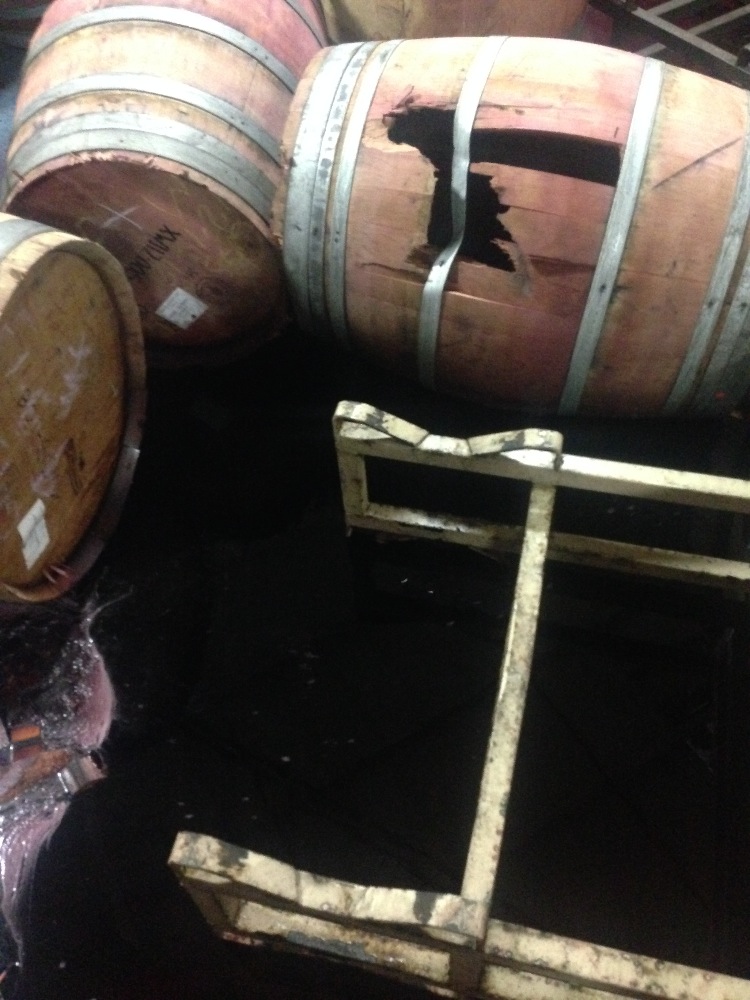 To our locals:
I have a list of wineries that I know need this help, but if there are any other wineries out here that would like to benefit from this with funds or catered lunches, please reach out to Jason and Angelica Moore at
angelicam@mac.com
A
lso, if you are a local restaurant that would like to participate, please use the same contact info above.