7
6
Help me Dive, Rise, Shine and Share
€226
of €3,555 goal
Raised by
5
people in 11 months
8 months ago I began simply following the voice of my intuition, with a one way ticket to India, deep trust and the clear intention of finding tools and resources that would support my growth and others in our quest of living to the fullest.
I ended up finding MUCH more than that.
I've been creating a Vlog with experiences and realizations of this journey in my YouTube channel  https://bit.ly/2mvizho   
This is another leap into the unknown, and a massive commitment to this path i'm walking.

This epic Hero's journey hasn't finished. 

Shedding skins, facing challenges,
Releasing emotions, facing limiting beliefs,
Diving deep within, rising high,
leaping into the unknown,
Over and over again.

I was invited to trust and surrender.
Trust that I'm fully guided, supported and provided for.
Surrender to the unknown and my ideas on how things should be or come my way.
All I was asked is to show up.
And I courageously continue to do so.

As I showed up, The Gift did the same, in unexpected ways
opening doors for more growth and discoveries.

Now, I'm in this beautiful moment of spreading the seeds of my findings. And getting ready for the following steps on this Journey.



Now I'm calling in what I need to support the next stages
Nature does not rush,
Yet everything gets accomplished.
One step at a time,
One bite at a time,
One breath at a time.
No matter how little or big, Your help counts.
Small actions matter.
I want to express my gratitude and appreciation for considering Investing Time, Presence, Financial Gifs, and all kind of Abundance, Trust and Love.
From this experience I've learnt that the more we stay in a state of gratitude, the more we receive and the more we have to share. Gratitude is a powerful feeling, direct link to the infinite Universal source of Abundance.
It's difficult to put in words how humbled I am for the trust you're investing in me.
Along the path, once and again, I get confirmations of the power of this work, how life changing it can be, witnessing people unfolding and how it positively influences their environment and relationships.
Embracing it all, growing into love and shining our truth.
When 
we connect with our life force, get free from shame, guilt, blame, stories and conditioning, we become enlivened beings that can be the change we want to see in the world.
And for this reason, i will continue walking and spreading this all around
It's time for deeper embodiment of these practices, integrating new resources, sharing what I've learnt, synergizing with beloved brothers and sisters, and creating power-Full transformational experiences for mutual growth.
HOW CAN YOU SUPPORT:
I'm welcoming Loving financial Gifts from your heart, from €5 to €100 or whatever amount feels aboundant for you.
 
Also I'm offering:

·         Kashmiri Tantra massage sessions (around 3hrs) and pre-booking Tantra Bodywork sessions 
You can find more details of what I offer here: https://bit.ly/2Nv4gF1 
I'll be traveling around, willing to arrange a session, or pre-book it to be done somewhere in the future where our paths meet.

·         1on1 1hr Skype sessions focused on breaking through fears and blockages; Owning and speaking your truth; Reclaiming life force energy; Improving your ways of relating and communicating.

My heart dances and sings with appreciation!
I've found the path where my passions and natural abilities converge.
I'm committed to continue walking, learning and sharing so that we can truly live to the fullest.

Rise. Dive. Shine.
And Share!

Much GRATITUDE!


As a lotus flower, in order to display and unfold our beautiful flower, unique fragrance and bring forth fruits, first we have to dive deep into the darkness and shadows of the soil within. from there we can rise up towards the light infused by the nourishing energies of the earth and the sky, embracing all that we are, and shine our gifts to the world.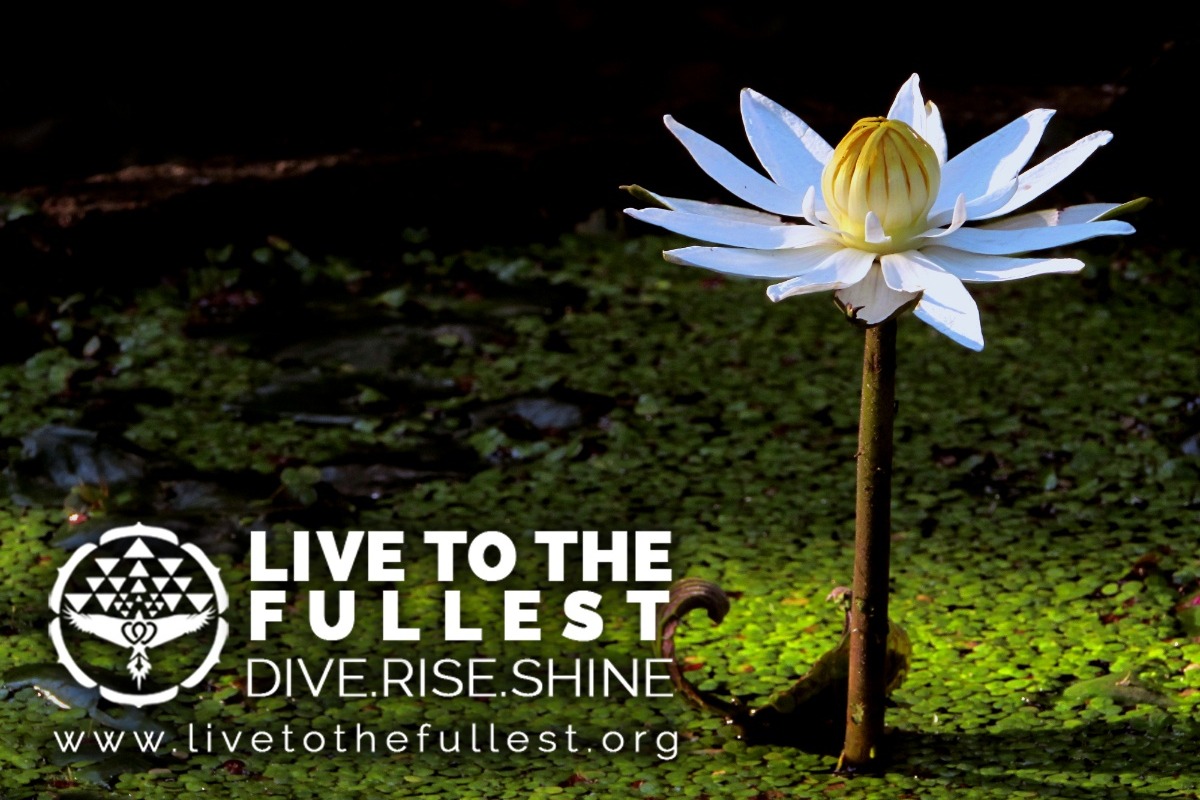 + Read More