Relocate Momma to LA
$12,942
of $10k goal
Raised by
299
people in 5 months
Momma's Relocation from Memphis to Los Angeles  #GoBeyondGiving 
Hey everyone! My name is Brandee Evans.  I am trying to raise funds to relocate my mom to Los Angeles so I can be her primary care taker. 
Momma has Multiple Sclerosis.  In June 2014, my mom had a bad fall that made it mandatory for her to enter into a Nursing and Rehabilitation Center.  Unfortunately Multiple Sclerosis is a disease that only gets worse with time.  Since 2014 her disease has progressed aggressively.  She is now confined to diapers, unable to use her legs, hold her head up for long periods, speak clearly, feed herself, or control her arms fully. 
Bringing my mom to LA will allow me to care for her.  It will allow her to wake up and feel as normal as possible again.  She will be living in a home and not a facility.  When I was a little girl my mom said, "If anything ever happens to me please take care of me." I promised my mom I would.  I am now preparing to keep the promise I made.
I am aware that this will be the hardest job I have ever done.  I am aware that my lifestyle will change.  I accept this challenge. 
I am asking for help to get the most necessary items needed for this transition.  I can't allow my mom to spend her 3rd Christmas in a facility. Please help me bring her home for Christmas.
Thank you for your consideration.
Love,
Brandee
@TheRealBrandee 
Click here to see a video of Momma in 2014
**If you would like to donate OUTSIDE of the Go Fund Me please email BrandeeSEvans@gmail.com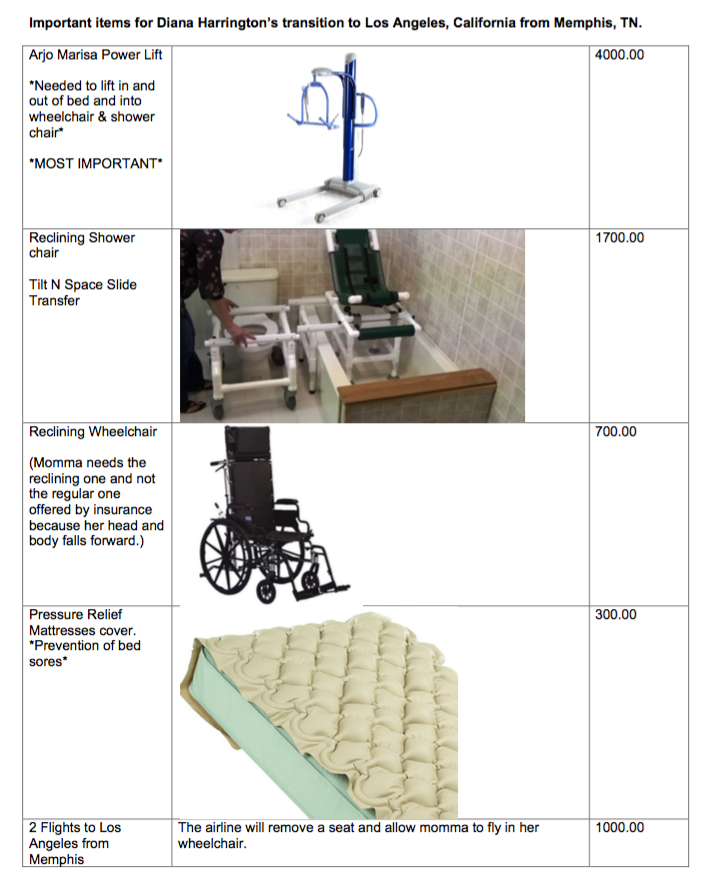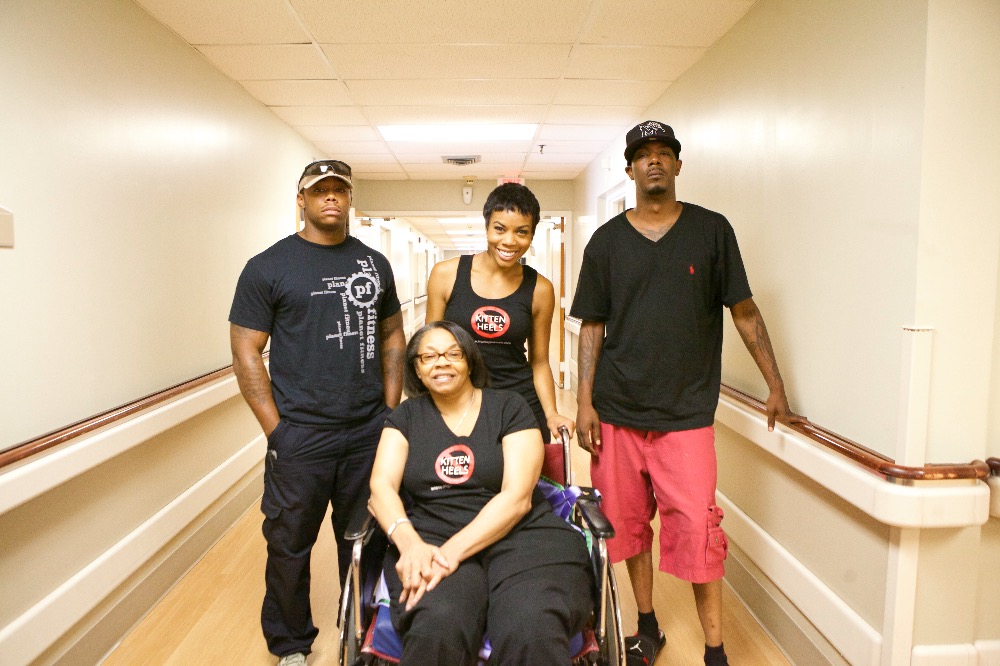 + Read More
Keeping you and your family in my prayers. God is in control
+ Read More
God is always working on your behalf, even when you can't see it. Keep the faith, Brandee!
+ Read More