Devi & Teddy's med & shelter costs
$470
of $1,700 goal
Raised by
18
people in 25 months
Our Mission: feline friendz in Nebraska
It is our mission to reduce the stray and feral cat population and stop the unnecessary euthanasia of stray and feral cats due to over population. For feral cats we support and promote the humane method of TNR (trap, neuter, and return) Stray cats are rescued, rehabilitated and rehomed.
This is Devi and Teddy. When they were originally brought into Feline Friendz in Nebraska; a non-profit cat rescue they were semi-feral, but we tried to rehabilitate them for rehoming. It took a long while, but the foster mom finally was able to get Devi to allow to be pet and Teddy found he liked her Strawberry yogurt. They did not like to be held or loved except for a few strokes down the back.
Finally, a nice man saw Devi & Teddy on a website and met with the foster mom who was honest with him about their personalities and being standoffishd. He felt that Devi and Teddy had little chance of getting adopted and so he wanted to take them into his home.
It's been 6 years and unfortunately the gentleman has become quite ill and can no longer care for himself much less the cats. All the tears in the world he shed, but he knew he could not care for them any longer so he contacted us to see if we could help before he became hospitalized.
Devi and Teddy are still not domesticated and therefore we have found a lovely location in Nasuha Iowa, C & W Rustic Hollow cat shelter where they will have extremely charming rooms to hang around in with each other, please review their website and the property they have available for all of the cats and how they have decorated each room in homey ways for cats to feel more at ease.
The money raised will cover the costs of Devi and Teddy's returned medical costs for flea infestation with severe flea scarring, acne, stool parasites & living in this 501(c)3 cat life home shelter. C & W Rustic Hollow Shelter will have 2 spaces open for Devi and Teddy the middle of November so we will need to raise the funds by then so that we can drive them up and get them settled.
This means so much to us because we raised them from the time they came to us and we want the best for them by then otherwise the only option we have is to keep them in a upright cage until we can reach the target goal.
We will be so thankful because we don't want them to live in a cage indefinately, but would rather see them at the shelter in their own plush room with the cat trees and toys that the gentleman sent with them. To all who can donate, as little a $1 or as much as they feel they can afford would obviously be of great help to us as we try to get them into a shelter where they can live out the rest of their lives in a comfy place where they can become comfortable with the staff and in hopes that they can become domesticated. That would be a true dream of ours.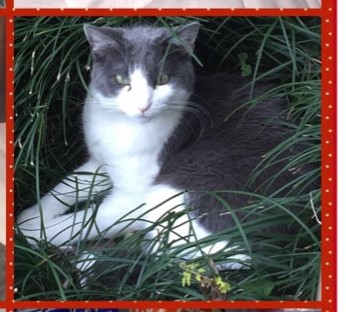 + Read More