54
5
Help Dennis Mills Treat His Rare Heart Cancer
$3,855
of $50,000 goal
Raised by
56
people in 1 month
This fundraiser is for my big brother Dennis: avid blood donor, NASA geek, sci-fi aficionado, Shakespeare buff, boardgamer, math teacher, punster. We knew these things about Dennis: what we didn't know was a very rare angiosarcoma was growing in his heart. Out of the 1.7 million new cancer diagnoses this year, maybe 10-20 are his type of angiosarcoma.
For Dennis the math teacher, that's literally 0.00001% of new cancer cases.

THE SURGERY
On February 18, Dennis  walked into a doctor's office hoping to get some answers, maybe even an antibiotic, to address why he had been feeling so very lousy for weeks.

Instead, he was unexpectedly hospitalized for heart surgery.

The surgery was to remove a very large blood clot filling Dennis's left atrium. However, once in surgery, the surgical team realized that the "blood clot" was, in fact, a malignant tumor. Amazingly, the team was able to remove that tumor entirely and rebuild his left atrium with medical mesh.

Now that we knew he had cancer, we needed a cancer plan. However,  a new surprise caught us off-guard almost immediately.  While re-hospitalized to draw fluid from his lungs, Dennis had a stroke.
THE STROKE
The stroke affected Dennis's left side and initially left him unable to perform even simple tasks. We are so thankful, though: Dennis has made huge strides in his stroke recovery. He can walk slowly with a walker, play a 15-minute board game, come up with new groaners. ("I was reading about depressed veterinarians who specialize in working dogs. You know, blue blue-heeler healers." YES, that is one of his actual jokes.)

But while he was in the stroke rehab center, his cancer was not addressed at all. We knew there was at least one more tumor, and we feared more. And while he has improved remarkably, there are still mobility and dexterity limitations which will require work and time.

THE TREATMENT
Now Dennis is finally about to start aggressive chemotherapy at MD Anderson Cancer Center  in Houston, Texas.  We know there is only one tumor (but a big one, adjacent to his heart). The treatment plan, as it stands currently, is repeated trips to Houston for chemotherapy, with our parents Tim and Carol traveling with him. They are his round-the-clock caregivers as the treatments themselves are outpatient.
All along the way, you have been there. You encouraged us. You have helped us move Dennis out of his apartment. You have cooked meals for us. You have visited Dennis in the hospitals. You loaned us medical equipment. You sent him get-well cards and birthday gifts. You babysat. You have prayed with us and for us. Thank you!
You can continue to be part of the team. Our biggest needs right now are prayer (always) and financial aid to address the many medical bills coming in. There are also costs for the travel to and from Houston. Dennis's health insurance is about to expire as well - a front we're working on.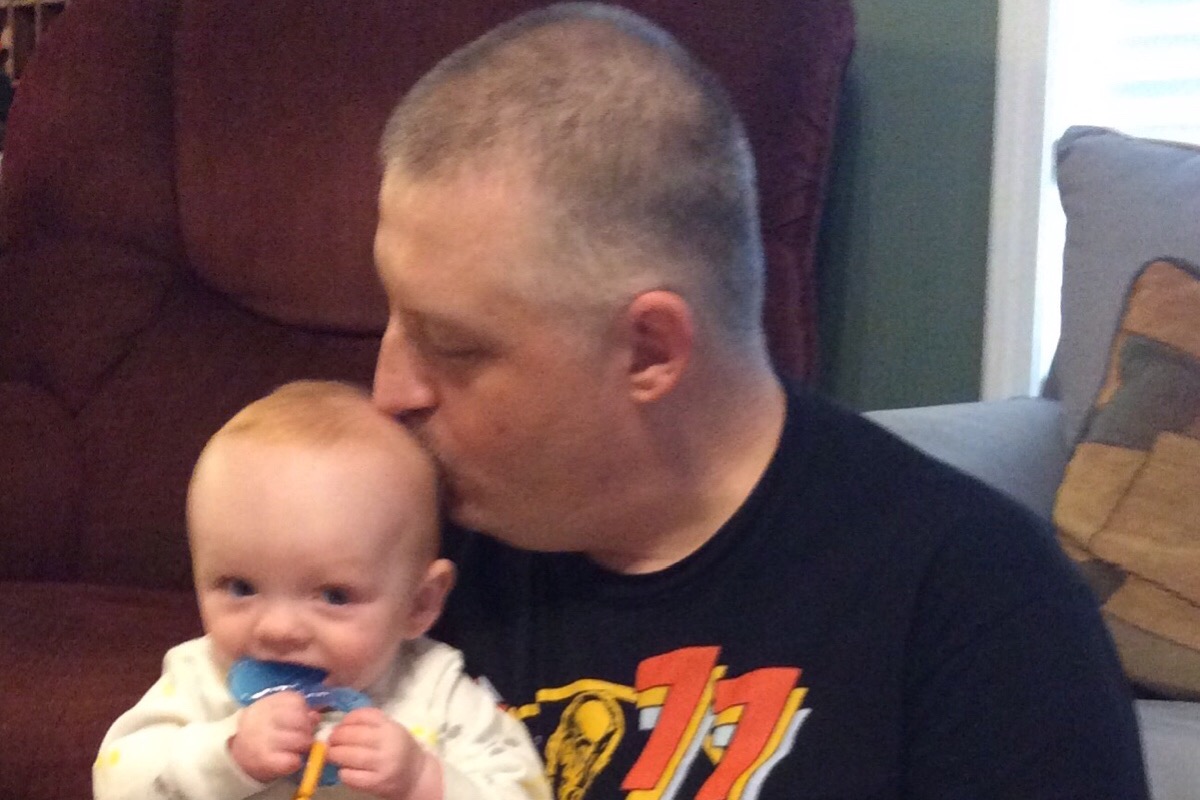 FOR OUR PRAYING FRIENDS
Join us as we praise God for the following:

That He is King of the universe and King of our lives
That Dennis lives in a time and a place where he can have his cancer addressed
That the initial surgery team did a good job when the surgery turned into an unpleasant surprise
Competent medical professionals in the many places we've encountered them
That our parents have been able to open their home to Dennis
That Dennis is continuing to improve in his stroke recovery
That Dennis has only one tumor at present
For the many kindnesses from friends

Intercede for us as we ask God for the following:

That God's glory will be magnified through Dennis
Healing and a long life for Dennis
Good sleep for Dennis and our parents
No complications during treatment and recovery
Relief from financial worries for Dennis
Protection during travel
Good spirits and emotional outlook for the family
Thank you!


+ Read More