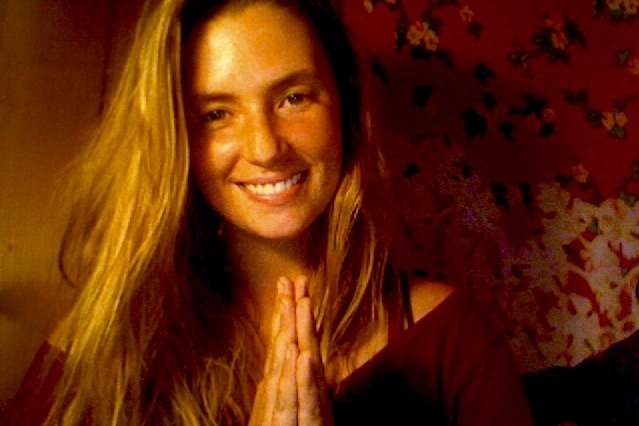 25
19
Sarah deepen her healing practice
$2,110
of $3,000 goal
Raised by
24
people in 14 months
~ Dearest friends, family, community,
I am reaching out to you
because I have a
dream
and
you
can help me
make this dream a
reality
. 
I have been practicing massage therapy for over two years now
since my first 250-Hour Massage training at Esalen Insitute
and it has been an immense blessing and teacher in my life.
This practice teaches me how to be in deep presence with others,
in a state of listening and compassion.
It teaches me continuously to live in my heart,
which is truly where I want to live.
It helps me deepen my awareness, sensitivity and intuition.
From the feedbacks of my clients and my own experience,
I truly believe in the benefits of this practice and I find that the potential it holds for profound healing is so vast 
and I wish to dive deeper into it.
I have had the opportunity to work with a client with cancer, and this powerful experience showed me the depth available to this work and how much I wish deepen my skills and my intuition to offer the best support I can so true healing and transformation can happen.
I recently learned about this incredible massage program
being offered at Esalen Institute,  which is a continuation of the training I did three years ago and why I am opening this crowd-funding campaign.
This program is a 250-Hour Level III Esalen Massage training focused on developing skills such as:
* How to work with special populations
* Pregnant clients
* Seniors
* Injury, strain, contraindications, and common conditions
* Mindfulness practices
* How to deepen sensitivity and intuition
* Self-care practices for practitioner and client
* Gender issues, touch, and body image in massage
* Passive joint movement/mobilization release work
* Thai massage/stretching/floor work
* Body mechanics
* Energy work
* Business practice and ethics, including creating a professional practice, networking, referrals, creating intake forms, professional liability, and more
These are all skills I have been wishing to learn and deepen into.
This is also a special program that may not be offered again
and a dear teacher and mentor of mine is part of this training. 
* Here is a link to find out more about this program and Esalen Institute:  
https://www.esalen.org/workshop/month-may-6-june-17/250-hour-level-iii-esalen-massage%C2%AE-training
As soon as I learned about it,
I knew I was meant be part of this course,
without knowing exactly how this would be possible
until I found the courage to reach out and ask for your support.
Since this program has only been created a few weeks ago,
the timeframe was too short for me to raise the funds necessary to pay the full tuition of the course
and this is why I am reaching out to you and how you can make this dream possible while helping me deepen my practice.
Every single donation counts and makes a difference.
No donation is too small.
Each gesture of support is a tremendous gift. 
My goal is to raise 3 000$ by June 1st.
As an expression of my deepest gratitude,
I wish to offer you gifts for your donations.
* for every
donation of 10$ :
I will send you a
hand-written poem
;
either a piece of your choice 
or one chosen by me
* for every
donation of 25$ :
I will send you a
print of my artwork
with a
hand-written poem
of your choice
or chosen by me
* for every
donation of 100$ :
I will send you a high quality
large size print (18 X 24 inch) of my artwork
along with
3 hand-written poems
OR
if you live on SaltSpring Island,
I can offer you a
90 min massage session
upon my return at the end of June.
Here is one of my art piece that may choose from :
Thank you so much
for taking the time 
Sending you love, warmth
& blessings,
~ Sarah
+ Read More