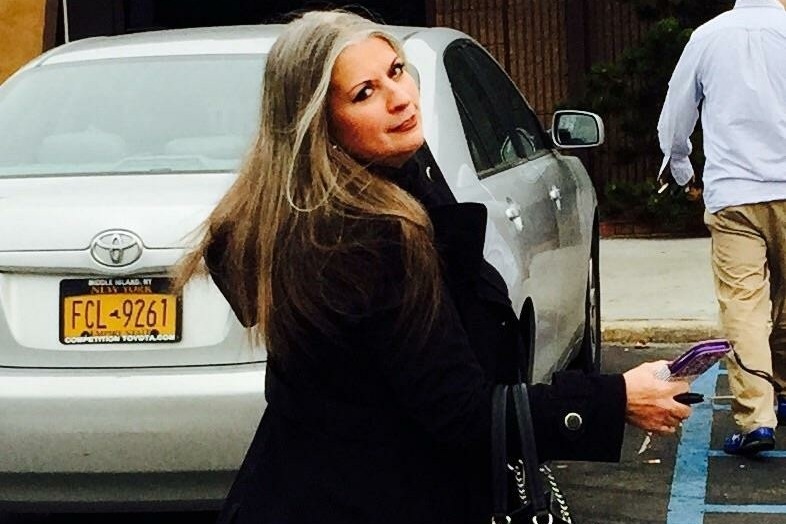 66
3
Debi Romano Would Like to Save Her Gray Hair
$3,533
of $3,500 goal
Raised by
67
people in 3 months
Debi Romano Would Like to Save Her Gray Hair 
For four decades Debi Romano has been rescuing animals and helping people as well.  Now she needs your help.  
On October 1st, Debi was diagnosed with Stage 3 uterine cancer. On Oct. 30th she had surgery.  Unfortunately, they couldn't get it all, so she needs chemotherapy. 
Some may think that losing your hair is a minor concern when facing cancer.  But losing your hair is a big deal for most women, and men, too.  It can be downright traumatizing to look in the mirror and not recognize the person looking back at you. 
The good news is that there is a way to prevent the hair loss that comes with most chemotherapy.  It's called scalp cooling and it really does work.  There are two ways to do it -- one is by a machine that cools the scalp by computer.  Unfortunately, these machines are not yet available in every cancer center so Debi will be using the other method which is done manually, by applying cooling caps to the scalp that have to be changed every 20 minutes.
I will provide the labor, spending each chemo day with Debi, changing the cooling caps every 20 minutes over a period of about 10 hours. This saves the $1000 per day fee it would cost for an assistant to do it.  But it does cost $479 per month to rent the caps and related supplies.  Debi's chemo will stretch over a period of 5 months so the total cost will be $2395. 
Debi will be out of work during most of this period and cannot afford this treatment. That's where you come in. Please give whatever you can, if you can, to help an extraordinarily giving, loving human being. 
And, please tell anyone you know going through chemo that there is way to save their hair if they want to.  See links below: 
https://dignicap.com/about/
https://arcticcoldcaps.com/#top
https://www.mskcc.org/cancer-care/patient-education/managing-hair-loss-scalp-cooling-during-chemotherapy-solid-tumors
Please share.  
+ Read More