DCCDT/TDC's 2017-2018 SEASON
$7,882
of $42,000 goal
Raised by
62
people in 39 months
Help Support DCCDT/TDC Build Bridges Between DC's Diverse Communities Through Dance!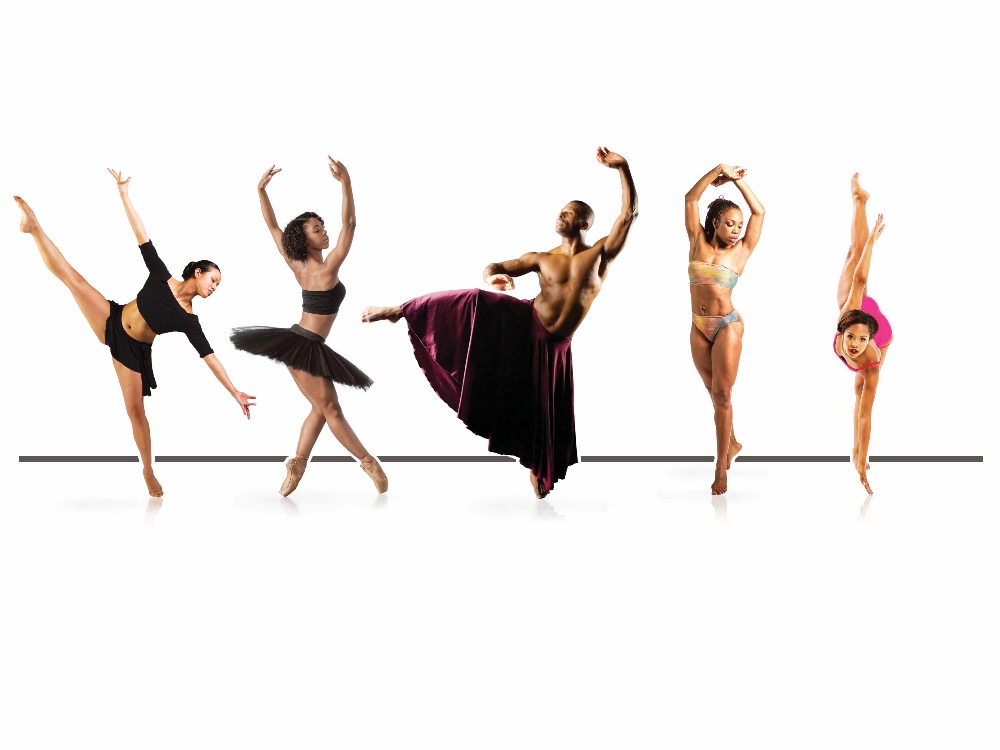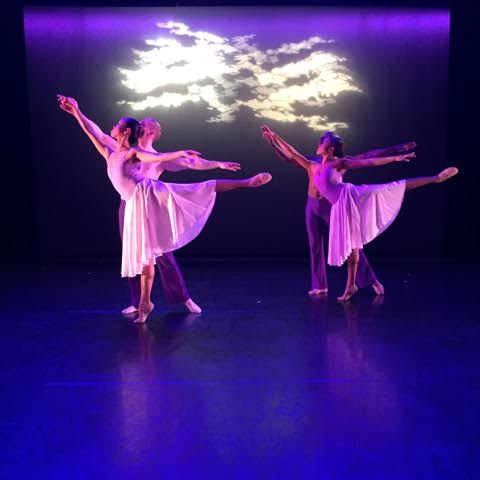 DC Contemporary Dance Theatre/El Teatro de Danza Contemporanea's
 (DCCDT/TDC) 2017-2018 Season performances focus on building bridges between DC's diverse communities by presenting dances with a shared artistic vision and aesthetic. Help support and celebrate our City's diverse cultural heritage, honor our mentors, and provide an important venue for the City's diverse ethnic talent.  DC's oldest multicultural dance company presents an exhilarating display of contemporary, classical and indigenous repertory reflecting their Central American, Africa, and Asian heritage, at Citywide theaters, and targeted public schools in Wards 7 and 8.
Joan Ayap (Company Member)
Jamie Thompson (Guest Performer)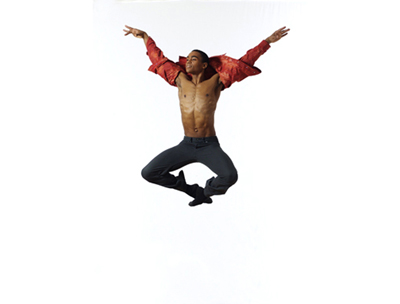 Fidel Garcia, Special Guest Performer on April 20th Atlas Performance
Dec. 2-3, 2017 (Sat. 8 pm, Sun. 7 pm)
- Dance Place, TDC Fall 2017 Season. 3225 8th Street NE, Washington, DC 20017 (two blocks from Brookland Red Line metro stop by Catholic University). Ticket Prices: $30/General Admission at the Door; $25/Admission (Advanced Sales only)*; $20/Artists, College Students, Children 17 & Under. Advance Sales end 4 hours prior to performance start time. To Purchase Tickets and Venue Information:
www.danceplace.org
  202-269-1600
April 20, 2018 (Fri. 8 pm)
– Atlas Sprenger Theater, 1333 H St. NE, Washington, DC 20002. Ticket Prices: $25-30/GeneralAdmission. To purchase tickets:
https://www.joyofmotion.org/center-stage/performance-calendar/
May 13, 2018 (Sun. 7 pm)
 - The Washington School of Ballet/Coleman Studios, Joseph C. Coleman Studios/Cathedral Commons, Full Program, 3308 Wisconsin Ave. NW (2nd floor/#204), Washington, Washington, DC 20016 (Wisconsin between Newark and Macomb Streets NW). Ticket Price: $25/Advance Purchase General Admission. To Purchase Tickets and Venue Information:
www.boxofficetickets.com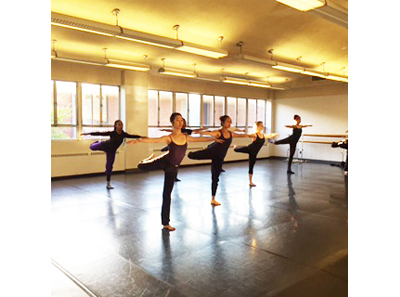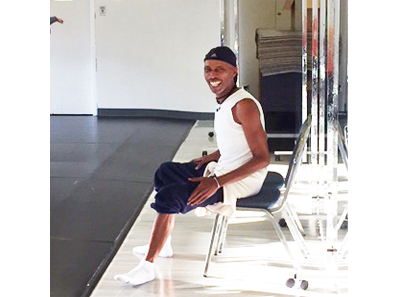 January –March 2017, Llevando La Danza al Pueblo/Bringing Dance to the People, 
Performance series in Wards 7 and 8.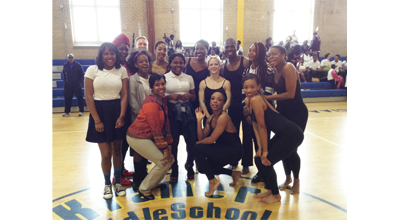 Kramer Middle School Performance
THE COMPANY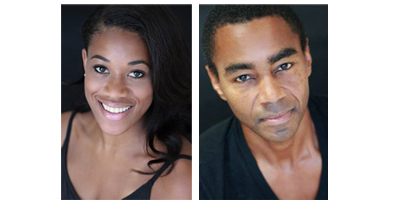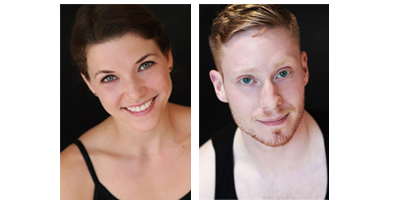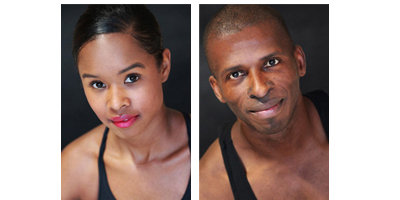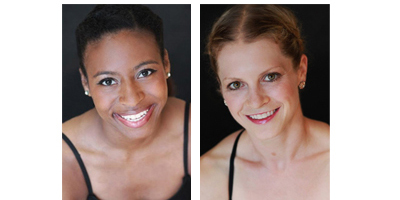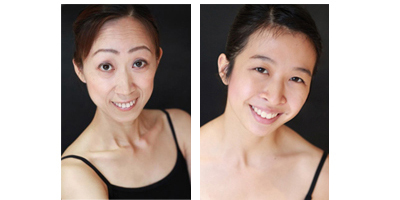 This Season, the Company is proud to present 14 of world reknown dance artists. Guest artists: Fidel Garcia (DTH), Edward Franklin (Ailey), Therese Gahl (Ballet West), and new members, Wanyi Ng, Shaila Islam, Sydnee Carroll, Kate Page, who will join dynamic team, Joan Ayap, Jordan Daughtery, Vanessa Carmichael-Elder, Chiesa Mason, Maurice Johnson, Max Maisey and Rebecca Presti. 

DCCDT is a non profit 501C3 Institution in the District of Columbia, and an Arts Partner at Joy of Motion Dance Center. These performances are funded by the DC Commission on the Arts and Humanities, and in part by the National Endowment for the Arts.



FOR INFORMATION: 
Miya Hisaka, Founder/Artistic Director
Megan Bunn, Company Manager
Phone: 443/968-0300
Email: teatrodedanzacontemporanea@gmail.com
Website:  www.teatrodedanza.org



Photo Credits: 1. Photograher, Eduardo Patino; Dancer, Fidel Garcia 2. Photographer, Rachel Neville; Dancer, Sydnee Carroll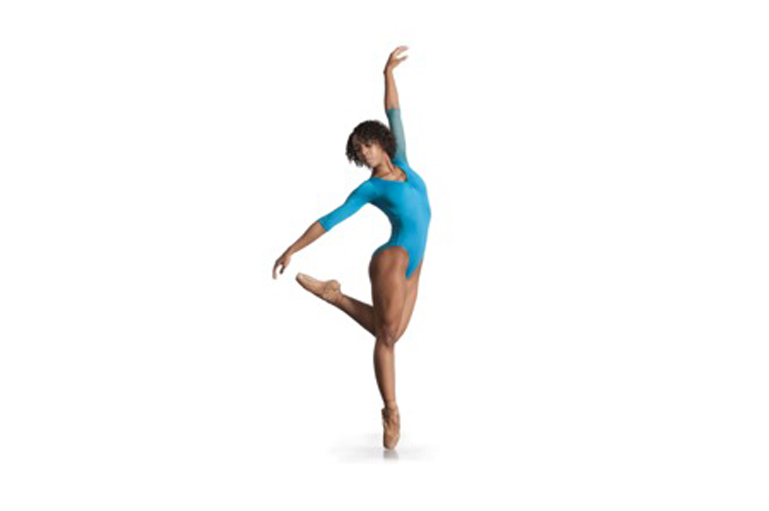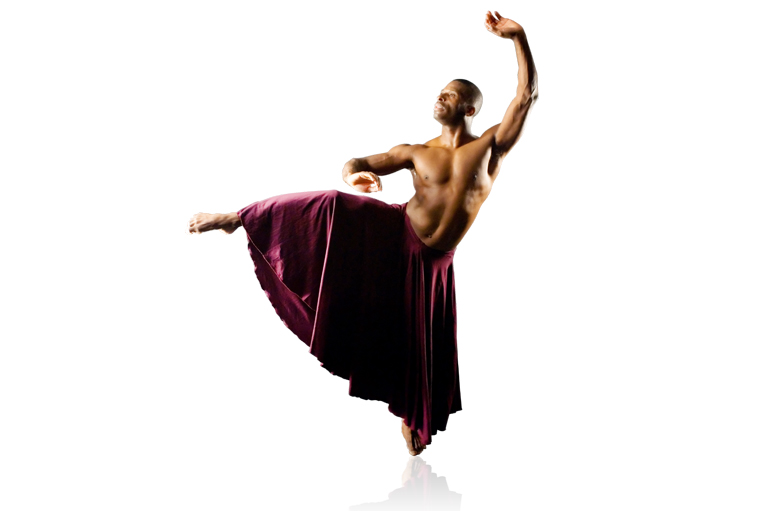 History of the Company - From DC to Latin America and Back:

The evolution of the DCCDT/TDC has been the journey of Founder/Artistic Director, Miya Hisaka and her dancers, that has spanned two continents and 30 years of dedication of promoting diversity and a commitment to excellence in the arts. It all began in 1984 in Washington, DC, when Hisaka created DC's first multicultural repertory dance company, The DC Contemporary Dance Theatre (DCCDT), with Associate Directors, Adrain Bolton and Katharine Smith; both graduates of The Duke Ellington High School for the Performing Arts. For over a decade, DCCDT took the City by storm by: gathering some of it's most outstanding ethnic dance talent; putting together a powerful board of directors; and presenting nationally and internationally renown guest choreographers' diverse works by Gene Hill Sagan, Rod Rodgers Jason Taylor, Gloria Contreras, Kevin Iega Jeff, Adrain Bolton, and Lloyd Whitmore. In all areas, from artistic to business, DCCDT represented some the most outstanding ethnic leadership.
DCCDT was also one of the first tenants in the Stables Arts Center, and soon became involved with important City issues, such as the redevelopment of the Gallery Row, 14th and T Arts Districts, and the renovation of the Lincoln Theatre. Within their first year, DCCDT became one of the first local ethnic dance companies to have a regular season at the Kennedy Center, Dance Place and the first Add Arts Festival. Furthermore, DCCDT brought international acclaim to the District when they were selected as cultural ambassadors to represent Washington, DC to the world, with a ten-year tour sponsored by the State Department and the Sister Cities Cultural Exchange Program taking them from Thailand, Jordon to the Dominican Republic. DCCDT's School, The 8th Street Studio (in the Stables Arts Center); soon became a training center for some of the City's most gifted and talented African American, Latino and Asian dancers. The Company became a feeding ground to major companies, such as the Dance Theatre of Harlem, Alvin Ailey American Dance Theatre, Philadanco, along with their counterparts, Cleo Parker Robinson, Dayton Contemporary Dance Theatre, and Lulu Washington.
Then came the late l980's, where the national AIDS epidemic brought tremendous loss to the dance world, and DCCDT lost the majority of their male dancers and many choreographers. Thus compelled, Hisaka moved to Latin America in search of what had been lost; and due to the unbelievable outstanding talent at the National School of Dance Morena Celarie, she ended up settling in El Salvador for over a decade.
This began the Company's 2nd chapter of their life that began in l994 in San Salvador, where she met her Associate, Francisco Castillo, and her founding members at the National School. Arriving to the country right after one of Latin America's most brutal 12-year civil wars with the signing of the Peace Accords, the next decade of post war reconstruction work was nothing less than profound during this historical moment where creativity and self-expression flourished abundantly. Hisaka re-established her Company, giving it the name of El Teatro de Danza Contemporanea de El Salvador (TDC) which was DCCDT's same name but in Spanish: with a similar artistic vision of nurturing the City's most outstanding talent.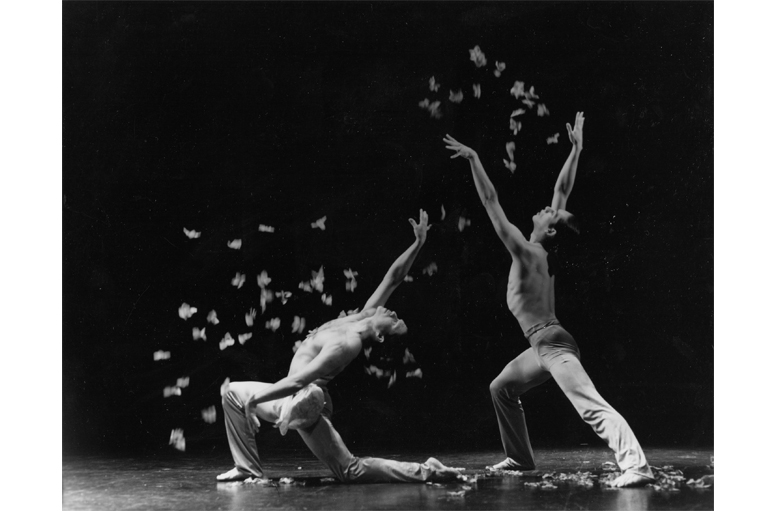 But TDC was more than a dance company. It was distinctive because it was the first professional company in the history of El Salvador, and because its objectives went beyond performance. TDC originally united artistic leaders from all regions of El Salvador with a common vision for dance, as well as a driving commitment for the re-development of the country after a civil war. Because of this history, TDC used dance as a means to: preserve a distinctive Central American history/culture; for self-expression; for the restoration of lost history; for healing and the development of human dignity; to maintain dialogue and exchange between two Central America societies – one in USA and one in Central America, and to help build a new vision and fundamental values upon which a changing US Hispanic society is being built. TDC was committed to a country, to its people and to its unique history with an insistence on artistic excellence and soon brought international acclaim to El Salvador through their storytelling dances, groundbreaking outreach programs, and innovative post-war reconstruction work.
TDC worked towards this mission through: the professional dance company; the Youth Dance Leadership Program (YLP); and their School. The professional Company's repertory and dancers began touring internationally the first year of its inception in l994. On the home front, they were the first company to re-establish an annual season at the National Theatre (after being closed for 12 years during the war) and abroad; they were presented at some of the USA's most prestigious theaters.
In l996, TDC raised the funds, found the land and built their school, El Centro para Liderazgo en las Arts (Center for Leadership in the Arts, CELARTE), El Salvador's first professional performing arts school committed to the development of artists with an interest in the arts and public service. Together TDC and CELARTE created innovative programs and worked with hundreds of youth and families, dancers, painters and youth gang "maras", by bringing dance for the first time to 38 rural pueblos outside San Salvador. TDC won international competitions and became funded by the Inter-American Development Bank, The Humanistic Institute for Developing Countries (HIVOS), among other world organizations.
After 10 years of post war reconstruction work in El Salvador, the Company's mission expanded, and in l999, TDC moved to the USA/DC to work with the thousands of displaced Salvadorans residing in the Mt. Pleasant area. Through the generous support of the DC Commission on the Arts & Humanities, The Meyer Foundation and many patrons, TDC's launched their YLP geared towards gifted and talented Salvadoran, Central American, Afro-Caribbean, African-American youth (ages 6-16) in Columbia Heights, Mt. Pleasant/Adams Morgan, 14th & Park, Shaw, Reed-Cooke, Tenley Circle, H St. NE, in Wards 1, 2, 3 an 6. This year-round program provided youth the opportunity to gain leadership skills through dance technique and performances, leadership and civic responsibility workshops and public service projects that provided direct services to its most marginal communities. Each season, the YLP culminated in their year-end performances, "Entre Dos Mundos", involving hundreds of youth and families reflecting upon their cultural heritage and current sentiments of the community. Ten years later, the YLP's produced over 100 successful graduates who in turn continue to give back to their community.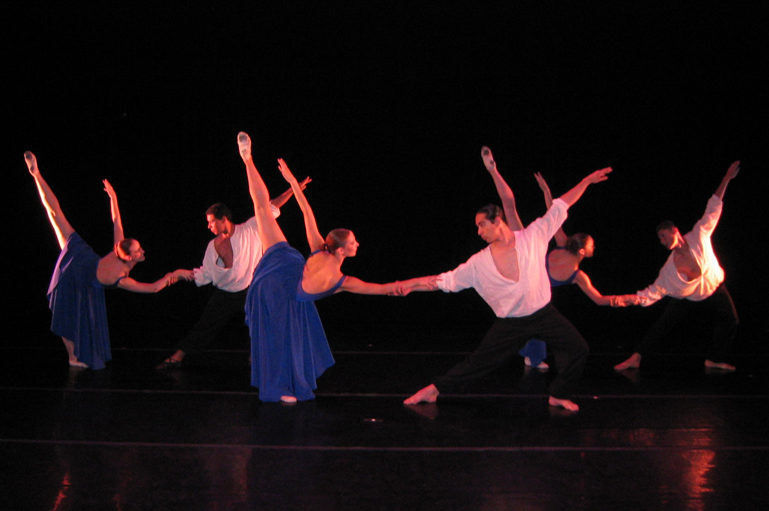 TDC's offices were C/O the Office of the Consulate of El Salvador, WDC; the YLP housed at the Centro Nia; and the Company is In-Residence at Joy of Motion Dance Center. TDC became a US Non Profit 501C3 Institution in WDC in 2000.
TDC has come along way with their original roots from DC to El Salvador and back. Today, TDC has reached a diverse audience of 95,000 throughout the US and Latin America, and has been presented by President Obama and the White House, The Kennedy Center, The Smithsonian Institution, The UN Commission for Refugees, Dance Place, Tribeca Center/NYC, The Central American Olympics, The Cleveland Clinic's Arts & Medicine Institute, University of UNAM/Mexico City, Santa Clara, Georgetown University, among others. They have worked with musical prodigies, Gloria Estefan, Sting and Bobby McFerrin in the creation of original works. TDC has become distinguished for bringing international recognition to the Salvadoran community worldwide through quality concert dance programs and has also become the only successful US presenter of cultural exchange with El Salvador in concert dance for 16 years.
TDC has accomplished a lot and has had to face a lot since their inception, however, nothing was as challenging as 9/11. After surviving a civil war, crossing two continents, and making their new home in the US, in 2003 due to increased security measures, many original members were detained in El Salvador after returning for a cultural exchange, bringing TDC's DC programs almost to a halt. Six years later, the situation was resolved and some original members were allowed to re-enter the USA; however, their absence took its toll. But meanwhile during their absence, Hisaka continued to work and embraced new members who shared the same vision as the organization, and once again its membership reflected their multi-cultural environment. As a result today, TDC has the privilege to work with artists from all over the world, from El Salvador, Cuba, Chile, Mexico, Columbia, Guyana, Japan, the Philippines, Australia, and continue to nurture some of DC's greatest dance talent.
It has been through this 30-year evolution that the Company has become a bicultural organization, changing its name to both be both in English and Spanish. Their artists come together with a common vision and aesthetic for dance; a commitment for social change through the arts; to cross all cultural barriers through their dance; to instill a sense of peace and hope, and to encourage people to move forward in their lives and personal struggles.
Hisaka is honored to have had the opportunity to work with hundreds of extraordinary, gifted artists. This turbulent history is reflected in the Company's rich and diverse repertory, as well as presenting the power, passion and poetry of its Latin American roots, with an added international flavor of its multi-cultural dance artists. Their mission and programs continue to grow through the work of their current DC members and continue to reflect their motto, created in San Salvador at the signing of Peace in l994,
"The Company's repertory reflects through dance the human spirit, and continues with the hopes to inspire in people the ability to dream!"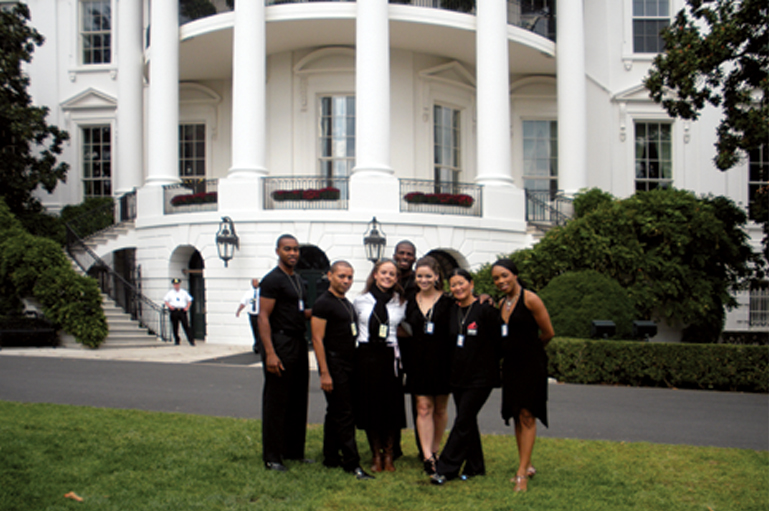 + Read More
Be the first to leave a comment on this campaign.