DESTINATION: ATA- Orlando 2018
$2,430
of $15,000 goal
Raised by
30
people in 5 months
HELP US SEND 16 KIDS TO THIS HISTORIC EVENT (***SCROLL TO BOTTOM TO MEET THEM!***)
101 years ago this August, the American Tennis Association (ATA) held its first National Championship Tournament. "Why is that significant" you ask? Let's see…
- The ATA was an all-Black organization at the time
- Blacks could not participate on a professional or World Class level in the sport
- The ATA became the premier venue for people of color to hone their skills and to compete
- The ATA has produced scores of top Black tennis players such as Althea Gibson, Arthur Ashe and Zina Garrison.
Today, the Pacific Coast Championships Tennis Association (the Western branch of the ATA)  is continuing the legacy. We reach out to all races -  particularly those in underserved communities -  promoting healthy living, self-esteem and character through the great sport of tennis.
The Centennial Celebration of the ATA National Championships took the event back to it's origins in  Baltimore, MD. This year's venue is the USTA National Campus in Orlando, Florida. The PCCTA is again embarking on a mission to sponsor some of our young future stars to compete in this prestigious and epic event. We have chosen 16 kids ranging in age from 9 - 18 years old. For eleven days, we will enable them to compete against the best of the best from across the nation and the Caribbean.
We will also take them on field trips to Eatonville, FL (the first African American township established in the United States. Founded 1887), The Kennedy Space Center and to Disneyworld - combining education and fun before the tournament begins.
Our goal is to raise $30,000 to do this for these kids and with
YOUR
generous support AND donations from
Corporate Sponsors
we are more than halfway there!!!
Our16 kids and 4 chaperones will get:
-Round trip Airfare
- Lodging (11 days / 10 nights)
- Ground transportation
- Food, Tournament Entry Fees and incidentals
Your generosity can make the difference! This will be a life changing adventure for these kids! And the PCCTA is a 501(c)3 organization so your donations are tax deductible. 
We want to thank you in advance for supporting us!
Sincerely,
Lisa L. Braboy
President
Pacific Coast Championships Tennis Association
P.O. Box 43923 Los Angeles, CA 90043
www.pcc-tennis.org
MEET OUR KIDS
Aditya Subramarian: 17years old, High School senior, Las Vegas, NV
Brooklynn Harris: 16 years old; High School senior, Las Vegas, NV
Kennedy Vincent: 15 years old; High School junior, Las Vegas, NV
Zyan Treadwell; 13 years old; 9th Grader, Las Vegas NV
Caroline Fox; 16 years old; 11th grader, Los Angeles, CA
Case Rowan; 13 years old; 8th Grader, Los Angeles, CA
Derrick Green Jr.; 13 years old; 8th Grader, Los Angeles, CA
Edna Dereje; 10 years old; 5th Grader, Los Angeles, CA
Johnathan Tefere: 10 years old; 5th Grader, Los Angeles, CA
Kiara Embrey: 18 years old; College Freshman, Los Angeles, CA
Nathan Tefere; 8 years old; 3rd Grader, Los Angeles, CA
Isaiah Tyler: 14 years old; 9th Grader, Los Angeles, Ca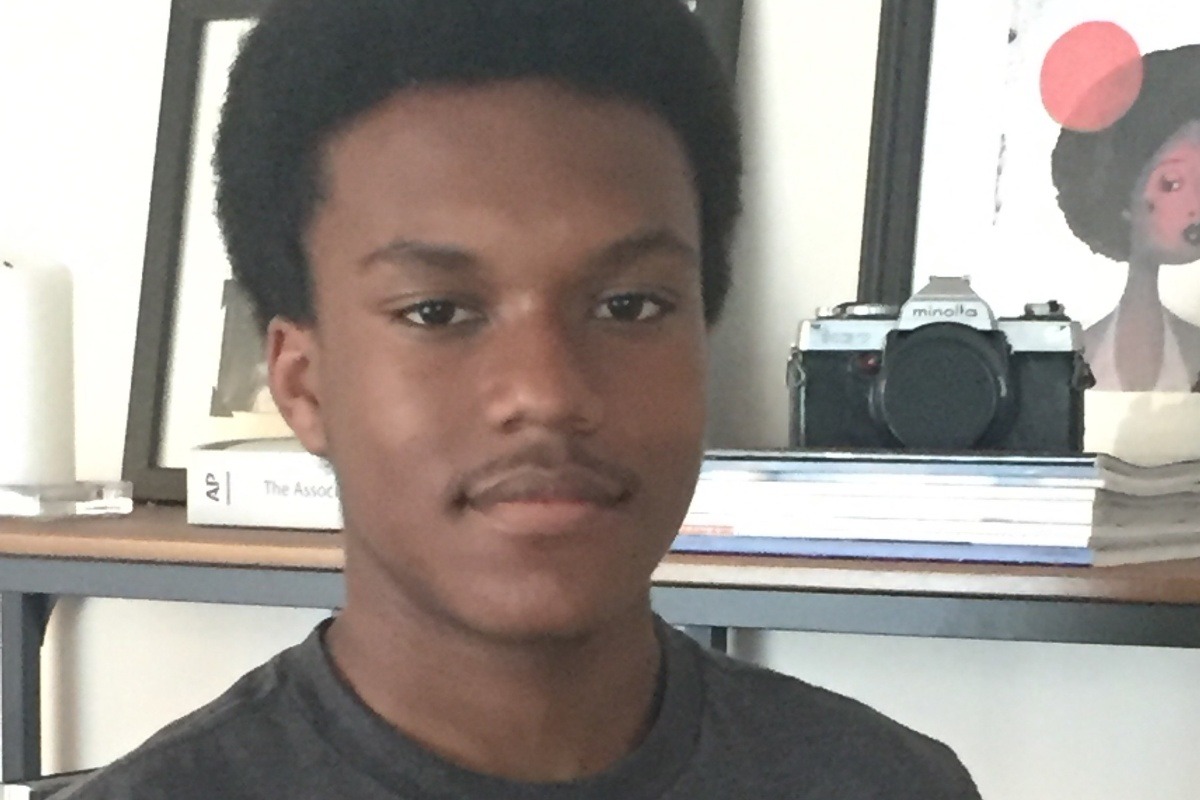 Cynthia Tchonda: 13 years old; 8th Grader, Los Angeles, CA
Dalton Bui: 11 years old; 6th Grader, San Diego, CA
Dana Bui: 14 years old; 9th Grader, San Diego, CA
Hanna Lov-Truong: 11 years old; 6th Grader, San Diego, CA
Kaitlyn Lov-Truong: 14 years old; 9th Grader, San Diego, CA
Yared Gezahegne: 14 years old;  9th Grader, San Diego, CA
+ Read More
Update 2
4 months ago
Share
To all our WONDERFUL DONORS:

Your generosity is making a positive difference in the lives of these kids.

If you live in the Los Angeles area and are free this Saturday, I hope you can come out to our "DATA KIDS BOOTCAMP". This is a family friendly event which will give our community a chance to meet and encourage these children. We will put them through some "fun" exercises and we are inviting everyone – adults and children alike – to join in on the challenge or just come and watch.

Lunch will be served and there will be an informal meet & greet afterwards.

Thanks again for giving and I hope to see you there:

DATA KIDS Bootcamp
Saturday, July 14, 2018 10AM -1PM
Arthur Ashe Tennis Center
5001 Rodeo Road
Los Angeles, CA 90016
More Info: lisab@pcc-tennis.org
+ Read More
Update 1
4 months ago
Share
GREAT NEWS!!!

Thanks to YOUR GENEROUS SUPPORT and Corporate donations we are more than half way to our goal!!!

$400 - Nike uniform donation (approx. value)
$975 - GFM
$1300 - Checks and cash, not on GFM
$2200 - San Diego kids fundraiser, not on GFM
$7500 - USTA donation, not on GFM
$8500 - Private donor, not on GFM
to date TOTAL SPONSORSHIP AND DONATIONS:
$20,875!!!

As you can see we are only $9,125 short. We believe that we can make up that difference by July 25, when we depart...and with YOUR continued support ...WE CAN!!!

Thank you so much for making dreams come true for these 16 young athletes!!!

(Photo: Dana and Dalton after taking 2nd Place at a tournament this past weekend)
+ Read More
Read a Previous Update