Project Danger Woman
$3,370
of $8,000 goal
Raised by
49
people in 24 months
Everyone has a story to tell. My story has helped inspire thousands, and now I want to reach out and inspire millions more. I am passionate to help others go beyond their fears and strive for their highest potential. This is the kind of energy I put into all my creative endeavors. I am launching my first book,
My Grandma Surfs Better than You: A Woman's Guide to Catching More Waves.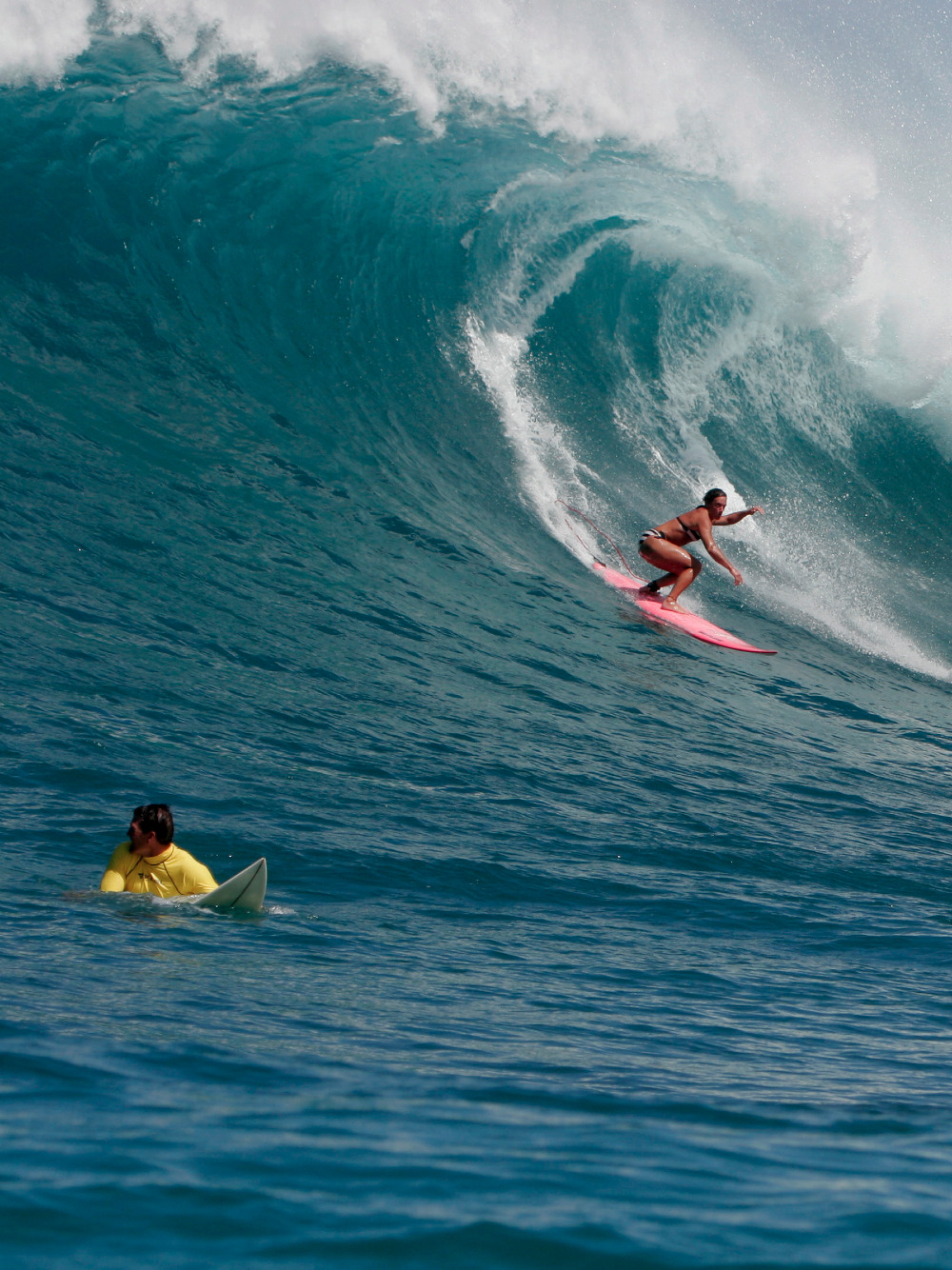 With your generous donation, you can help make this happen.
I started surfing on a regular basis when I was 16 years old, but I did not surf competitively until I was 30 and a mother of three. After winning several United States Surfing Championships, I won the Women's World Longboard Championships at age 42. For years, I was the only woman invited to surf in the prestigious Central Surf Longboard Tube Riding Invitational at Puerto Escondido, Mexico. I won the all women's Banzai Pipeline Surfing Championships at age 45, being the oldest competitor in the event. I was the only woman to ever be invited to the Red Bull Big Wave event at Dungeons in South Africa and the first woman to surf and tow in surf there. In 2005, I also got runner up for the XXL Big Wave Awards, and I was inducted into the Surfing Walk of Fame.
With years of experience, surfing and giving surf lessons, I want to share my knowledge and expertise to make surfing safer for both beginners and skilled surfers alike. You will find out why they call me Danger Woman through my personal stories and illustrations. I share most of my 'tricks of the trade' to catching more waves. Safety tips for all surfers as well as what you need to know about surf etiquette, the unwritten rules of surfing, and how to work your way into any line up. Included is a glossary of over 150 surfing terms to help even the novice understand the lingo.
Any donations made are greatly appreciated and will help launch this book for publication, distribution, book signings and promotional materials. Thank you very much for supporting this educational and autobiographical book.
Kim Hamrock aka Danger Woman - Artist, Writer, Musician, Master Surf Instructor, 12x USA Surfing Champion, World Longboard Champion, Surfing Walk of Famer, Big wave pioneer.
+ Read More