Dana Lookadoo Medical Fund
$17,606
of $50,000 goal
Raised by
200
people in 55 months
Dana Lookadoo needs your support
. It has been over a year since she's been able to work and has accumulated a mountain of medical bills (plus all the other bills that occur normally) from her cycling accident.
She's currently in need of part-time caregivers, which cost $4,125 per month. That's almost
$50k for a year
(...and that's only "part-time!") This doesn't include paying for the multiple hospital stays, visits to the ER, physical therapy, occupational therapy, neuropathy treatment, and so on.
Dana has given so much to the online marketing community, her local cycling community, and friends and family over the years. It's our turn to return the favor.
Whether you can do $15 a month (there's an option for that!)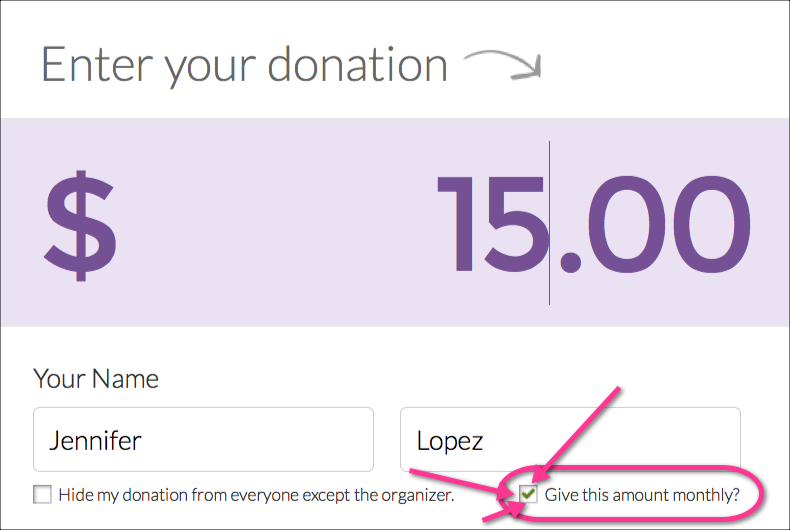 Or you'd like to donate however much just once, please let's help our friend out who's done so much for us over the years. Any little bit will help Dana and Ed get back on their feet, literally and financially.
Details about the accident and Dana's current state
When Dana
set out on a bike ride
on November 14, 2013, she never imagined that life as she knew it would come to a screeching halt.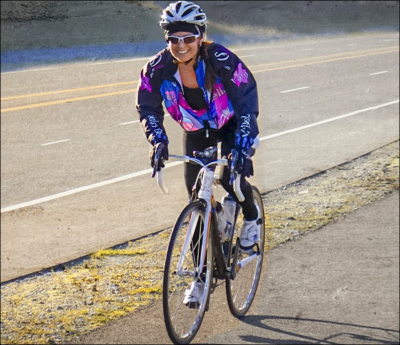 As avid cyclists, Dana and her husband Ed were out on a group ride with friends when Dana hit a stick and landed in a ditch on her head.
In that quick instant,
she had broken her neck as well has her back
, with a compression at C5/C6 in her neck plus a total of 12 vertebrae and bones that resulted in severe spinal cord injury. She had broken/burst fractured T6, T7, T9, T10 plus her left scapula, right ankle, 6 broken ribs, and a collapsed lung.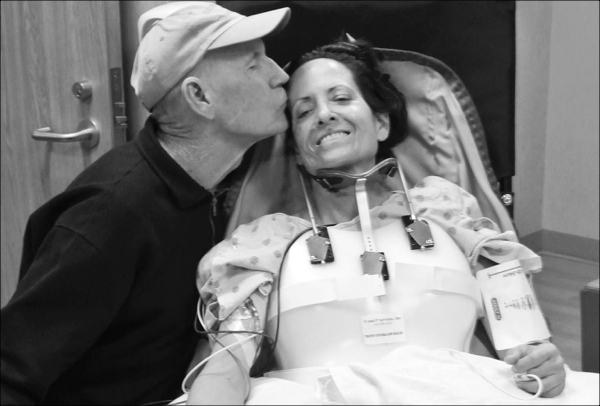 Boom! Just like that...
life had changed
.
Initially the doctors thought she'd have a 50/50 chance of ever walking again. Dana endured several surgeries, 15 days in ICU, six weeks in rehab, and almost two months in the hospital before starting the next "adventure" of going home.
Dana's focus has always been on walking again, and she's she spent countless hours in physical therapy, going to doctors visits, having specialists come to her house, working her arms, legs, fingers, toes, every single day. Over the first six months, she got stronger, and she gained some mobility in her legs.
In a private Facebook group, she kept a large group of folks up-to-date on how things were going. Except that the ever-positive Dana, didn't want to show what really was going on. After many months of positive changes, things unfortunately took a turn for the worse after she fell on her back and sprained her right ankle on June 19, 2014, which activated a dormant condition in her right foot, chronic regional pain syndrome (CRPS) aka reflex sympathetic dystrophy (RSD).
This condition recently moved to both of her hands, which means she has pain and hypersensitivity, and that's on top of the damage from the original injury to her right hand.
Dana suffers intense burning from neuropathy and muscle spacicity that has spread from head to toe. She has burning and spasms covering approximately 75% of her body. Dana's mobility and function is greatly limited and she suffers a lot of pain each day.
Now, she splits her time between the wheelchair, the bed, and some in the walker. Unfortunately, she recently has so much pain and spasms that she is walking less as of the last few days. It is also quite difficult for Dana to deal with bright lights, and she can't spend much time on her phone or computer.
Combine several recent emergency room visits, a few weeks in the hospital,  her inability to work full-time, and Dana's need for a daily nurse, her expenses are outright exploding. As she continues to heal in the long road ahead,
her expenses will continue to pile up
.
Please help Dana and Ed by contributing in any way possible.
We'd love it if you could also share Dana's story:
+ Read More
Be the first to leave a comment on this campaign.