Police Cameras for Ferguson
$1,000
of $55,000 goal
Raised by
22
people in 51 months

Help us pass a law requiring police to wear body cameras in Ferguson, Missouri.
The shooting death in Ferguson , Missouri , highlights the need for greater accountability and transparency in the doing of police work.
Had the officer involved in that incident been wearing a functioning personal camera, we might have gotten unambiguous video evidence of what actually happened, and the unrest in Ferguson might have been averted. Neither the technology nor the practice are new: several jurisdictions in the United States already use the cameras.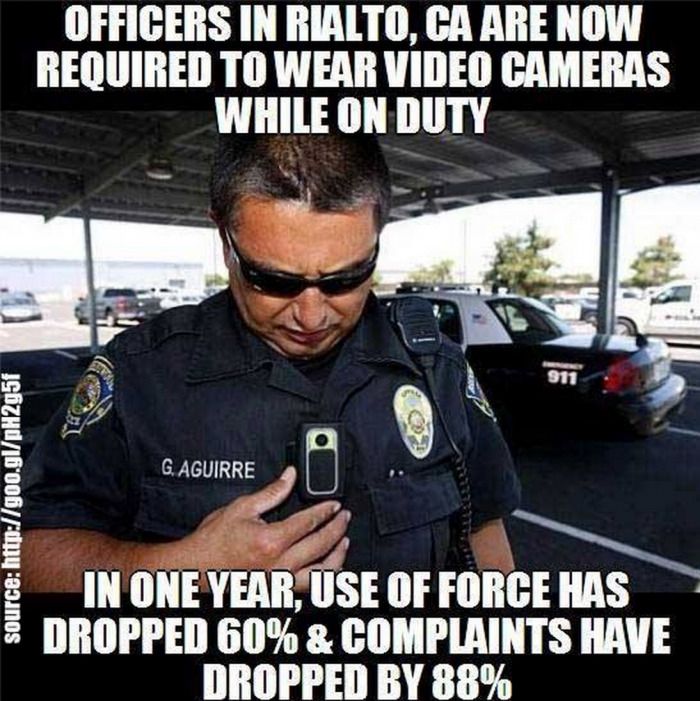 What can you do?
Help make police cameras a reality in Ferguson .
The city's charter can be legally changed by citizen initiative, i.e., by a new law or statute that is posted to the ballot which the people of Ferguson can vote upon in the next election. A citizen initiative bypasses the politicians and lets citizens of Ferguson decide for themselves whether a measure becomes the law of the land.
To get the question posted means we must conduct a petition campaign to gather enough signatures from the voters.
This work costs money.
Not money to pay for cameras—the Ferguson Police Department already has the cameras they need to implement the policy of wearing the cameras. What we need is a requirement that they do in fact routinely wear the cameras. Which means we need a law. Which in turn means we need a petition drive to bring the law to the ballot.
So we need money to pay for the legal costs of drafting the petition, and money to pay for the campaign costs and other costs of getting this proposal before voters against the resistance of local politicians.
Once we gather enough signatures, the city council will be forced to call an election. At that election residents of Ferguson will be asked: "Shall armed city police be required to wear and operate body cameras while on active duty? Yes or No."
We need your help.
We are Liberty Initiative Fund, a non-profit group of experts in the field of citizen initiatives.
The staff of Liberty Initiative Fund has more than 30 years of experience helping citizens pass popular laws that politicians won't touch. We are working with attorneys to draft a petition which will that require police in Ferguson wear cameras while on duty to help prevent confusion in future law enforcement actions. We will also help Ferguson residents to gather the necessary petition signatures to push through a vote on this law.
All donations to Liberty Initiative Fund will be used to make this initiative happen.
Like us on Facebook
What Happens When Police Wear Body Cameras
Petition in Milwaukee for police to wear cameras
Ferguson violence prompts call for same type of police body cameras being tested in Indiana
Police cameras are important, but they're useless without policies to ensure they're used properly

+ Read More