238
6
Crust Bikes Needs Ankle Surgery
$14,254
of $11,069 goal
Raised by
241
people in 14 days
Matt, the Brokest CEO™️ of
Crust Bikes
  just injured himself while BMXing. His ankle is broken in multiple places that requires 2 surgeries and needs your help to get him, and his company, literally back on their feet. Matt is an Australian citizen with no health insurance in this country. His "Transitioning Alien" status doesn't allow re-entry back in if he were to leave, sinking Crust Bikes, and separating him from his beloved wife, Cheech. 
He's a terrible businessman but a wonderful, generous, and kind human being. Why is he a terrible businessman? He makes decisions based on what's right to do instead of what would make him the most money. He's the kind of person who will actually give you the shirt off his back, like he did for me just a few months ago. I said, "I like that hoodie Matt, I'm gonna order one?" He took it off and handed it over.  Matt's like that.
The inventory of bikes, components, and soft goods he offers as Crust Bikes challenges the multi-billion dollar bike industry who notoriously lack in style, function, and the acknowledgment that cyclists come in all sizes. The Clysdale fork alone is a game changer for many. The Cheecho (named after his beloved) frame is specifically designed for shorter riders comfortably. The Romancer allows multiple genres of riding experience. You'll see shirts and other merch designed by women artists. What it come down to is, Crust Bikes offers a refreshing an alternative to the Bike Industry Juggernauts. Matt created Crust Bikes for the outcasts in cycling who have gotten a taste of being free and at peace on the bicycle.
The money fundraised here will go directly toward covering his two surgeries so Matt can get back on his bike as soon as possible and run this very important company. He's quick to help fundraise for his friends and use Crust Bikes to highlight inclusion work within cycling. It doesn't pay to base your business model on friendship, but let's show Matt that there are so many of us who believe that being a Broke CEO is a good thing because they should all be broke. That friendships matter now more than ever.
This is also a great time to make your
Crust Bikes
  purchases if you've been holding off on getting that Evasion you've been eyeing for years, or that LD stem your lower back pain has been asking you to get. Thank you for caring and contribute how you can- even if it's sharing this with your circles of friends. Keep living the f<3cking dream.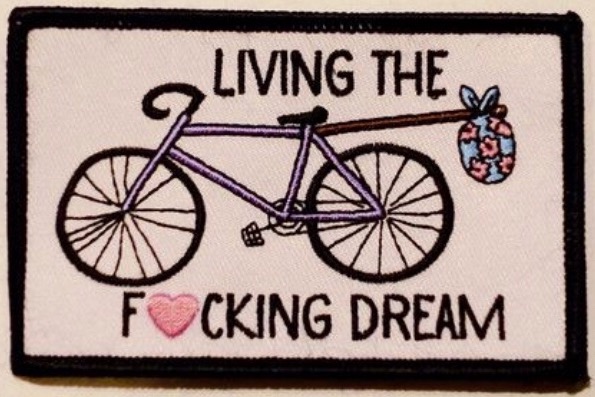 With Great Love,
Nam
+ Read More
Update 1
6 days ago
Share
Dearest Friends, Family, Comrades!

Starshine and lightening bugs amounts of gratitude for y'all seriously throwing down for our pal in crisis. In less than 30 hours, the funds were raised in collective effort to lessen Matt's burden. THANK YOU THANK YOU!

Matt is recovering from his first surgery and managing quite a bit of pain. Those of us who have been through surgery ourselves or have helped our loved ones heal know that the path to full recovery is long and sometimes bumpy. It's such a load off when you don't have to panic about economic survival on top of physical discomfort.

We're going to keep this fundraiser going to cover indirect surgery costs like medication, travel (he had to go to California for the procedure for lack of insurance reasons). For folks who still want to chip in for the pathway to healing, you still have some time.

With Lots of Love and a Helluva lotta respect for this community,
Nam
+ Read More