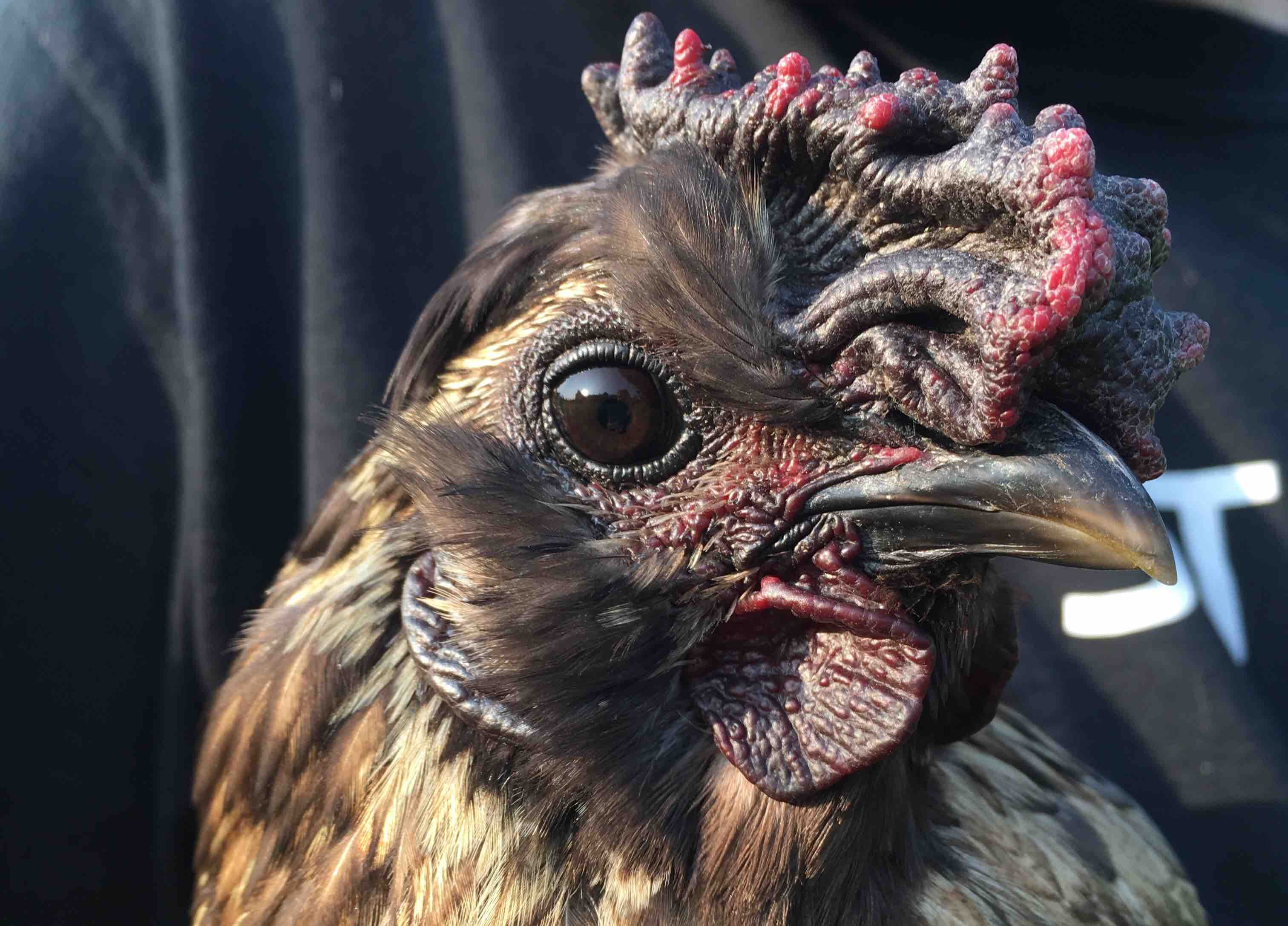 17
6
Cozy Quarters for MN Roosters
$1,631
of $10,000 goal
Raised by
21
people in 22 days

Rooster Redemption
is an ethical vegan sanctuary exclusively for male chickens who are often viewed as the most disposable land animals on the planet. Since we began rescuing in 2016, we have worked non-stop to create the best forever home for these intelligent and incredible birds. 
Keeping chickens warm in Minnesota winters can not only be challenging, but also very stressful because our birds deserve the best. 
Our ambitious goal is to have concrete poured in their barn with in-floor heating (ooh ahh)
BEFORE THIS WINTER!
YOU can be a valuable part of this VITAL project!
This will be an exceptional addition to our sanctuary that will last for many years and provide comfort to our birds.  Donations will go toward concrete and ground insulation installation, materials for in-floor heating, including a boiler. 
The following donation levels include GIFTS for you: 
The first 20 donors to contribute $200 will attend a Weekend Healing Retreat at Rooster Redemption in Spring 2019. All meals and beverages included (donations by Eureka Compass, Miyoko's, Tofurky and more) as well as guided meditation, silent meditation, music therapy, journaling, crafts, and more. Did I mention rooster cuddles?? Bring your own tent. 
The first 40 donors to contribute to the $125 level will receive an 8x10 print of Giles by our resident artist Mark Jacobs and a one-of-a-kind Roosters Rule shirt in your size (t-shirt or tank). 
The first 5 donors to contribute to the $100 level will each receive a henna party for 5 in the Twin Cities metro area by the incredibly talented Mehndi Moments. 
The first 50 donors to contribute to the $50 level will receive a one-of-a-kind Roosters Rule shirt in your size (t-shirt or tank). 
We are very excited to run this campaign and we believe we can reach our goal because they deserve it after what they've been through (cockfighting, religious rituals, abandoned, dumped, used, exploited, bred for slaughter, and purchased.) 
Thank you for joining us on our adventure, aiming to smash the stigma put on roosters and celebrating them as the intelligent and colorful creatures they are. 
Sincerely, 
Melanie and Mark Jacobs
Founders of Rooster Redemption
www.roosterredemption.com
https://m.facebook.com/roosterredemption/?ref=bookmarks
Rooster Redemption is an official 501(c)3 Non-Profit Organization 


+ Read More
Update 1
5 days ago
Share
Hey friends! Thank you for your support so far! Please share with your friends so we can keep this campaign alive! We love you!
+ Read More