231
37
COST OF MEDICAL & CANCER TREATMENTS
$5,684
of $7,000 goal
Raised by
239
people in 8 months
***THIS ACCOUNT WAS CREATED BY DIANA LAW ON BEHALF OF ME TANEISHA SMITH . 
My name is Taneisha Smith, i am 28 year of age.  I have Stage 2b Endometrial cancer. I did surgery Last December. 7 months ago, Oncologist discovered a mass in my stomach. I had my 3rd surgery on the 15 of August 2018.  I shared my views as i dont have any money as i am not able to work . This surgery was a Operative Laparoscopy. I was able to raise funds via this medium through (FB  &INSTAGRAM)The cost of the surgery was JAMAICAN  $475,000 in US$3883, plus treatments, medical and scans requests.  Surgery was a success, still have arrears to be cleared. I am greatful i was able to get this surgery done and was in the hospital for 1 week and 2 days, the medical expenses increased as i am still having complications after surgery. After going home, i spent 3 days and was rushed to the hospital, I suffered a slight stroke, ❤️ heart attack. Fluid were in my lungs, i was given blood transfusion as my blood count was 5.  I spent 2 weeks in hospital. God is good,  he has and still is filling in the gaps for me. I thank him every day for granting me life.
All proof are within my posts on instagram and facebook and my gofund me page. I am so distraught at time but grateful for lifee to continue fighting.  My princess, my baby girl who is 8, very intelligent just sorry sometimes she has to see her mom in pain, cant move at times, back to back hospital admissions. Please i beg of u, as treatment regimen has been initiated.  (CHEMOTHERAPY 3 rounds & COMBINED WITH 10 rounds of INTERNAL RADIATION ETC).  It's a struggle , as side effects are crazy believe  you me they are are.  Sometimes i get so overwhelmed, and wish i had emotional and physical support alot . I cry and pray every night,  for strenght to continue this fight , to be here,  live to see my princess grow up.  Im a resilient to continue being strong just never thought i would have to  go through this again. I appreciate and thank each and every support, as i know  everyone is aiding.  Thank you wholeheartedly.  
At my Surgery appointment January 21, 2019, after CT scan and observation I was told by my SOPD (SURGERY DOCTOR), that cancer is in both breasts. There were, and still is bleeding in both breasts, procedures such as cytology, biopsies were done, I am awaiting some furthers results confirming stage. The doctor's plans are Chemotherapy, constant blood work, CT, MRI scans, blood transfusions if necessary and surgery. Treatments, both cancer and medical has gone beyond my target, which brings my total to US $5500 .  Raised US$2398 thus far .I have been so distraught but have to stay strong for my one and only child, my daughter. I am grateful for life, to continue fighting for my daughter. My princess Hailey, my baby girl who turned 9 December 2018, very intelligent just sorry sometimes she has to see her mom in pain, cannot move at times, back to back hospital admissions. 
I appreciate each and every one with the help I have received thus far. I am in need of dire help, I am beseeching financial, prayers, emotional support as I am in for another fight of a life time. Owing to this I am still unable to afford cancer treatments, medications, pain medications as pain is at range 10 which is the highest form of pain.  I am Asthmatic, so I cannot take any form of NSAIDS MEDICATIONS (MEDICATIONS THAT TRIGGER ASTHMA. Such as Baralgin, Ibroprufen, naproxen, diclofenac and mefenamic acid. Currently I am on Panadeine F, which has Codeine and Panadol. It aids with the pain, but bringing down the pain to 5, still unbearable. I am a single mother without running water as pipe has been disconnected for a period of time, I have to be borrowing hose (4) to be able to get water, the strain is very intolerable as sometimes I cannot manage to do it, afford it and making others inconvenienced. I am unable to send my daughter to school at times because I am not able to work being that I am ill.
Please I am pleading with you to share my story, my GoFundMe link and if your able to assist in any way possible donate even a $1 am very grateful and appreciated.  Anyone in Jamaica and is willing to help, my account number # is: 564398683. Name: Taneisha Smith. Bank: National Commercial Bank May Pen Clarendon. God bless you. Through it all my heavenly father seen me through it and I believe he will heal me free from cancer.
I did an MRI, cytology and biopsy which confirmed Stage 2 Triple Negative Breast Cancer . Currently having Treatment : Chemotherapy . I serve a mighty God and he will heal me . 
I was admitted for one week re transfusion and being dehydrated due to diarrhea vomit and fever.  
 After ct of the pelvis/abdomen, my colon didn't look clear,  so an obstruction was found . The Barium Enema ($42000)$31,000+$11,000, for contrast that is to be done , this was put on hold as i cannot eat any solid food for two(2) days (only liquid , while drinking , 6 sachet of Epson salt for each time 7am, 12pm and 5pm, is thrown in  bottle. while this is the preparation.  I really didnt want to have any more diarrhea as its down finallyfinally . Breathing is a bit rough, due to being ill, asthmatic due to the change in climate , but i live by faith  and trust my heavenly fatherfather.  I'm so drained but I'm not giving up,  that's not in my middle name . Yes odds are there but my God loves me best . ❤️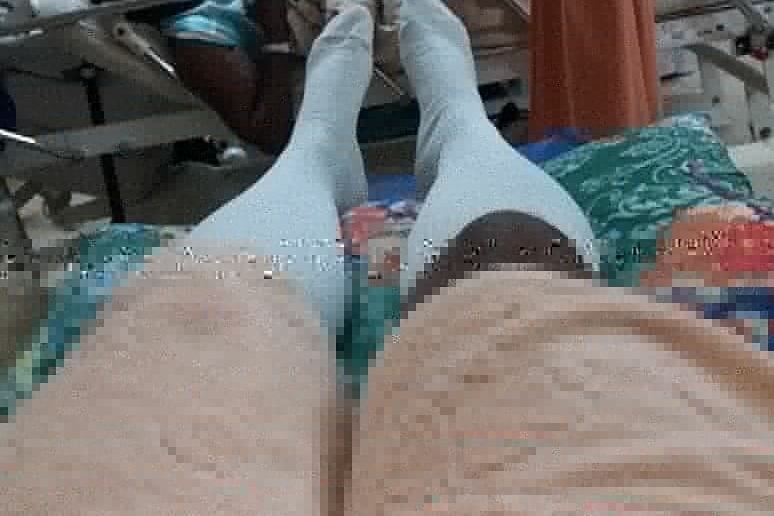 #UNFILTER AS IS!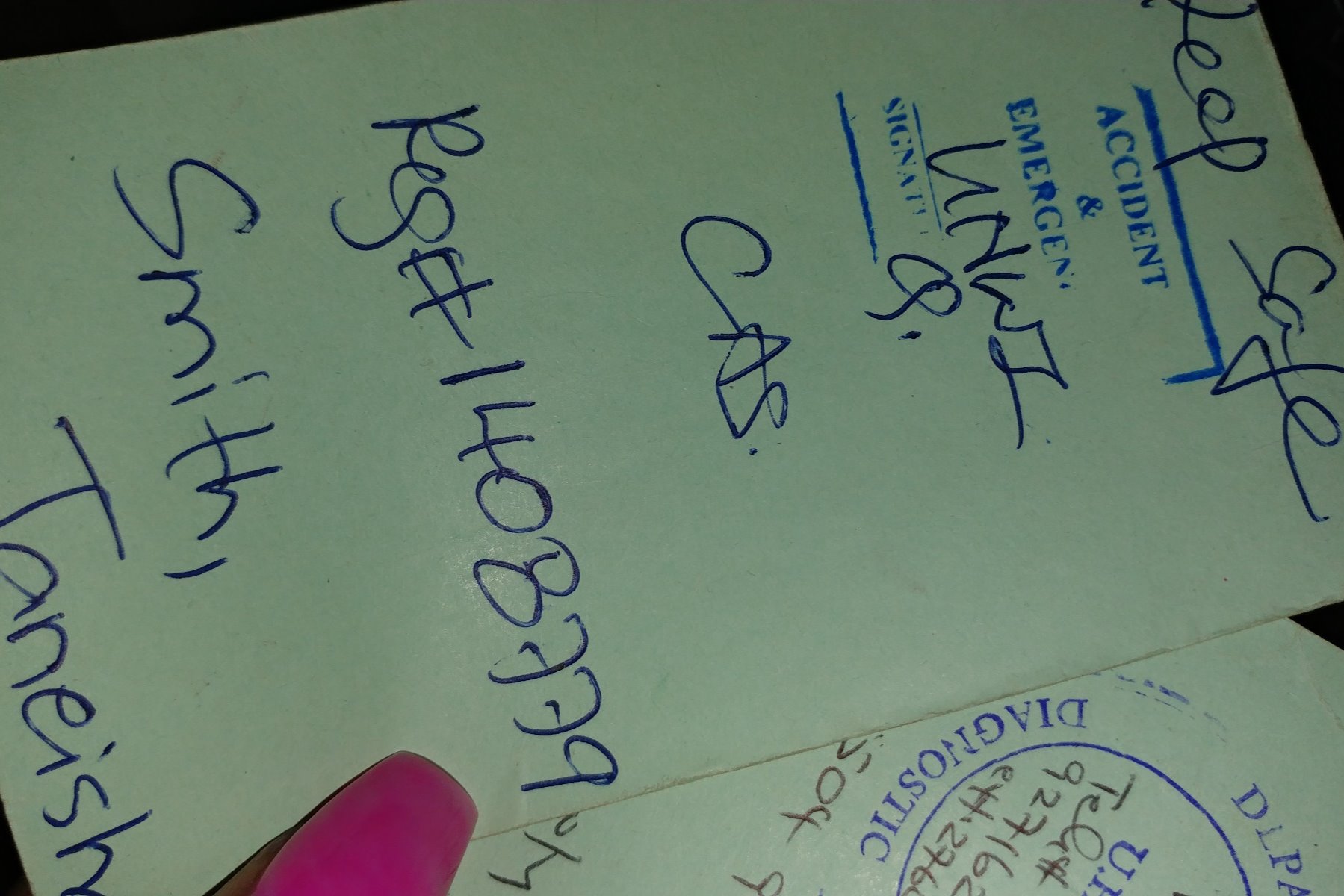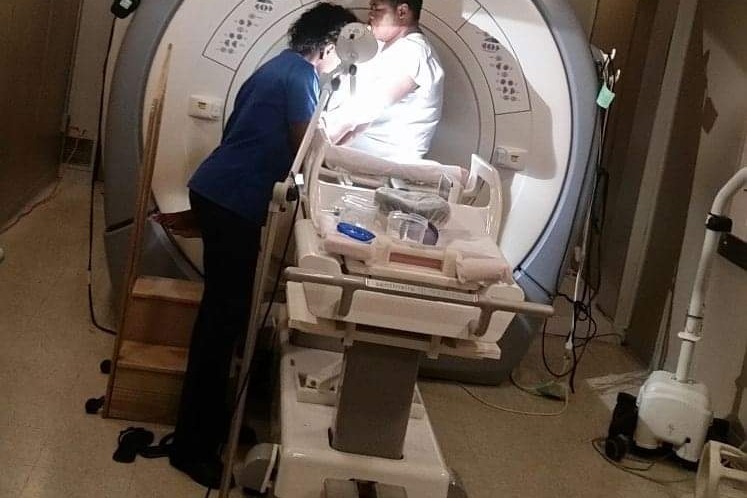 + Read More