Constancio's Medical Fund Liver Tr
$190
of $3,000 goal
Raised by
4
people in 46 months
Gracias a Dios a todos los que han donado dinero en pesos y/o en dolares.  El costo de los medicamentos que Constancio necesita se puede reducir a menos de $73k usd.  Aun asi todavia necesitamos de su ayuda para recabar fondos para empezar a comprar la tabletas Harvoni para empezar el tratamiento para mi primo.

Gracias Dios todopoderoso por ayudarnos a empezar a reunir lo necesario para esta labor humanitaria.

Nota: Sus donaciones pueden hacerse de manera gradual (mensual) usando el link.

Please go to gofundme.com to make your donation

http://www.gofundme.com/n1p8g4

Gracias,

JL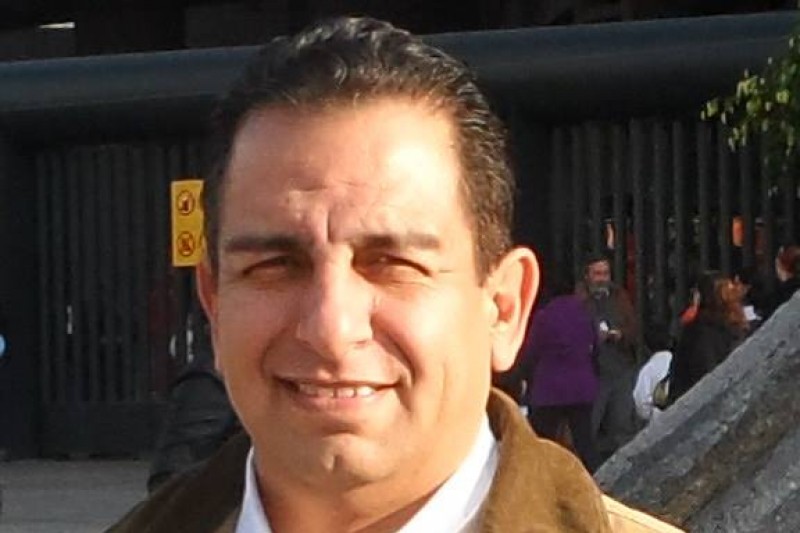 By the grace of God my cousin Constancio Vasquez got a liver transplant ten (10) months ago.  Liver transplantation is unique in that the risk of chronic rejection also decreases over time, although the great majority of recipients need to take immunosuppressive medication for the rest of their lives.
That is why I am asking potential donors for financial donations, so that our family can begin treatment for Hepatitis C.
In the last few years, scientific advances have made treatment for Hep C shorter and more effective than it was in previous years.  The main goal of Hep C treatment is to achieve sustained virologic response (SVR). This is defined as having no virus detected in the bloodstream 3 months after treatment is completed.


Acute hepatitis C infection get treated with antiviral medicine. Treatment for acute hepatitis C may help prevent long-term (chronic) infection, although there is still some debate over when to begin treatment and how long to treat acute hepatitis C.

Antiviral medicines also are used to treat long-term (chronic) hepatitis C. These medicines can help prevent the hepatitis C virus from damaging Constancio's new liver. 

Donations are respectfully requested to obtain Gilead's approved Sovaldi™ (sofosbuvir) 400 mg tablets, a once-daily oral nucleotide analog polymerase inhibitor for the treatment of chronic hepatitis C (CHC) infection as a component of a combination antiviral treatment regimen.
Sovaldi's efficacy has been established in subjects with hepatitis C virus (HCV) genotypes 1, 2, 3 or 4 infection, including those with HCV co-infection.  

The cost for each tablet ranges between $1000 usd and $1300 usd -my cousing needs between 90 and 150 tablets for his treatment.

Please consider making a donation to help Constancio obtain the treatment he needs and help him fully recover from his recent liver transplant.

May God bless you and your family.

-Luis Fuentes

Please go to gofundme.com to make your donation

http://www.gofundme.com/n1p8g4

Mi nombre es Constancio Vásquez tengo 45 años. En 2014 después de una espera de 10 años, soportando dolores muy intensos, infecciones constantes y fallas cardiacas recibí un trasplante de hígado, me considero afortunado pues los 24 días que permanecí en terapia intensiva, varias personas que luchaban por su vida y recibieron el mismo trasplante, no lograron sobrevivir, la cirugía es muy peligrosa y agresiva pues es necesario remover todos los órganos del cuerpo para trasplantar el hígado.



También en este tiempo me he recuperado y llevo una vida lo mas normal posible, tengo una nueva pareja (Nancy) y tengo un trabajo lo que me ha ayudado a recuperar los deseos seguir viviendo.

 

Constantemente acudo a mis revisiones medicas y la semana pasada el grupo de doctores y cirujanos a cargo de mi, me confirmaron que el virus de la Hepatitis C se instalo otra ves en mi hígado trasplantado, y me informaron que existe actualmente un medicamento llamado  SOVALDI  (sofosbuvir) es un medicamento eficaz para erradicar el virus de la infección de la Hepatitis C crónica. Este medicamento fue aprobado el 6 diciembre de 2013 por la FDA (Agencia del Departamento de Salud y Servicios Humanos de los Estados Unidos).

 

La infección avanza rápidamente, en 5 meses mi vida puede llegar a deteriorarse como si no hubiera recibido el transplante y perder la vida.

Mi tratamiento diagnosticado es de 12 semanas, equivalente a 90 pastillas, cada una tiene un costo de $1000 a $1300 dolares.
 

Por esto le pido a todas las personas que puedan donar recursos, ninguna aportación es pequeña, todas son muy valiosas para salvar mi vida.

 
Puede hacer su donativo a través de la página http://www.gofundme.com/n1p8g4 o si desea realizarlo en pesos mexicanos por favor transferir al banco Banamex , cuenta  número 9337272979  a nombre de María Eugenia Contreras Islas

SWIFT / Clabe 002180700632412941. 

Gracias

Dios los Bendiga

Sinceramente,

Constancio Vasquez y Jose Luis Fuentes Contreras

http://www.gofundme.com/n1p8g4
+ Read More
Be the first to leave a comment on this campaign.