The Confetti Foundation
$4,798
of $4,400 goal
Raised by
78
people in 40 months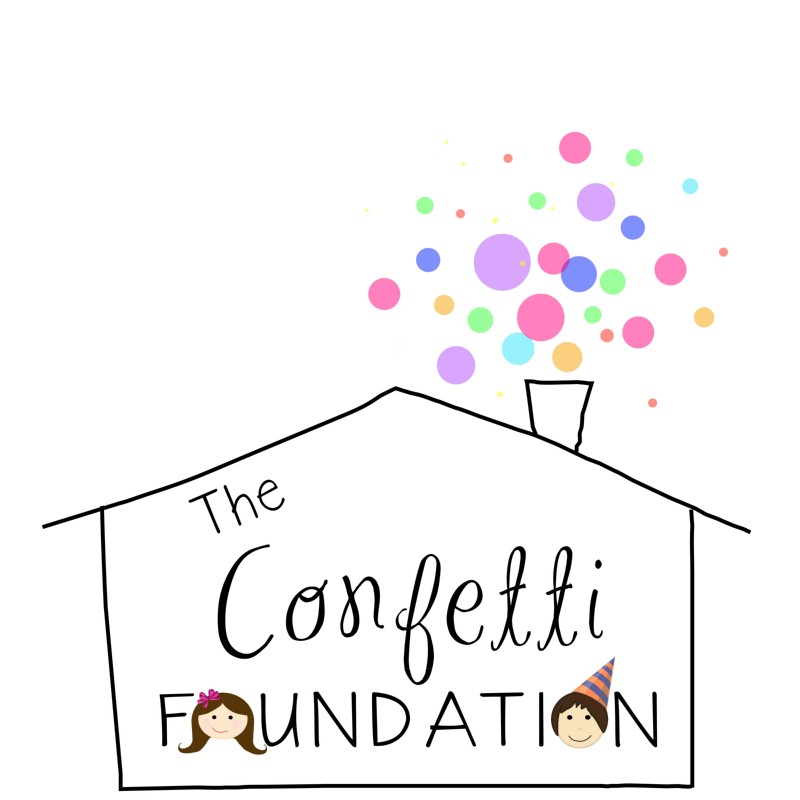 Welcome to The Confetti Foundation's Fundraising Page! The mission for
The Confetti Foundation
is supply party starter kits to children who have to spend their birthday in the hospital. I started this foundation in hopes that families would for 30 minutes of their child's sickness, just stop and celebrate. It is not a cure, but a small distraction to be reminded that every child deserves to be celebrated. We have met our first goal of wanting to supply 100 birthday! Now we are onto our second campaign of raise funds for 100 MORE boxes! Each box costs $22 to produce, 100% of proceeds go directly towards supplies. All production is done by volunteers.
What's in the box you ask?
All boxes are made of CUSTOM themes: 2 tissue pom decorations
4 wooden spoons & forks
4 Napkins
4 Plates
4 Cups
4 straws
Themed Coloring Pages
Crayons
Stickers
Happy Birthday Banner
Birthday Card
Presented in a white box to resemble a present
How does the process work to get a box?
Right now, we have partnered with

Hasbro Children's Hospital :: Providence, RI
New Hampshire's Hospital for Children :: Manchester, NH
Children's Hospital at Dartmouth :: Manchester, NH
LeBonheur Children's Hospital :: Memphis, TN
St Jude Children's Hospital :: Memphis, TN
Peyton Manning Children's Hospital :: Indianapolis, IN
Brenner Children's Hospital :: Winston-Salem, NC
Hemby's Children's Hospital :: Charlotte, NC
El Paso Children's Hospital :: El Paso, TX
Methodist Children's Hospital :: San Antonio, TX
St Louis Children's Hospital :: St. Louis, MO
Cleveland Clinic Children's Hospital :: Cleveland, OH
Barbara Bush Children's Hospital :: Portland, ME
Rady Children's Hospital :: San Diego, CA
Children's Hospital of Orange County :: Orange, CA
Children's Regional Hospital at Cooper :: Camden, NJ
Boxes will be delivered to the hospital via volunteer "birthday fairies", the hospital will then distribute the boxes on a as needed basis. (Race, Family Income, Sickness, or Nationality DO NOT play ANY factor in who is able to be a recipient of a party starter kit) Once their supply is getting low, the hospital can request more. We are in the process of getting more hospitals on board as well as "birthday fairies" around the country!
What if my local hospital does not participate in this program?
If you would like a special child who you know is going to be in the hospital on their birthday, and the hospital they are in does not participate in our program, we ask that you make a donation to cover the cost of the box, and we will gladly ship a box to the child's hospital room for their celebration. To guarantee they receive a box on their birthday.
OR
Try and get that hospital on board with our program! Have them reach out and we will get them a "birthday fairy" in their area!
The Confetti Foundations has applied for 501c3 status, at this time it is still under review. The state of Rhode Island HAS recognized us as a Charitable Foundation!
THANK YOU so much for allowing me to share my passion with you, and can not wait to make this happen!
Party On!
Stephanie Frazier Grimm
Founder
The Confetti Foundation
+ Read More