Pageant Competition Fundraising: Impact a Life TODAY!
4315 results found for Pageants
#1 for Pageant Contestant fundraising.
Crowdfund Your Passion
It can be tough to get the funding you need for entry fees or travel to pursue your passion. Whether it's cheerleading, dancing, a beauty pageant, CrossFit Games, a horse show, or a weightlifting exhibition, GoFundMe is here to help.
Pay for Travel
Maybe you're entering a beauty pageant to pay for your college education, or going to Nationals for your taekwondo skills. Make it happen with GoFundMe.
Easy Fundraising
Is there a competition you've always want to take part in but there just wasn't budget for it? Now you can finally get your friends together and get it off the ground.
Why GoFundMe?
Start crowdfunding in minutes
Pageant Competition campaigns have raised millions of dollars on GoFundMe
Faster and easier than traditional fundraisers
No deadlines or goal requirements
Expert advice, 24/7
Start a GoFundMe
"I don't think anyone understands how appreciative I am for everyone who supported our campaign! I knew this dance competition was an opportunity I did not want my daughter to miss, but I had no idea how to pay for it. I was hesitant because I don't like asking for help, but I did it and now my baby is going to Atlanta!"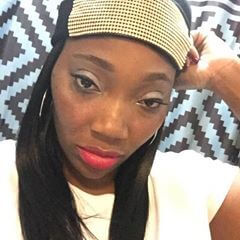 Tameka T.raised $700
on GoFundMe