Code Explorations
$2,762
of $79,000 goal
Raised by
48
people in 27 months
I am Jesse An Nichols George, a Coding Interpreter.  What I do is to share the truth about people, places, situations, and things in the world.  I have been gifted with the ability to see and understand the energy patterns that things run on.  Do they bring blessings or challenges?  Will things move quickly or slow?  Are they what they appear to be, or are there hidden layers and aspects that we are unable to see.
In the work that I do, it blends over 50 different modalities, fields, and practices.  It is a blend of tools and intuition.  The tools that I work with, I have adjusted to a way that works for me and are not used in their traditional means.
Through this work I can look at different components, and pinpoint how the energy will flow; and thus possible outcomes.  In addition I can look at what has happened and what exists in our world to unfold what is really happening with it or what it is really about.  In a sense I take the terms and symbols of things and unfold the story that they share with us.
This campaign has been set up to assit me to journey and share what I unfold with others.  This will include researching and looking at things that are over 3.5 billion years old; going into our true nature of being.  It will include looking at cave writings, offering the energy of compassion to places and situations undergoing challenges - such as with our polluted waterways, rapidly melting glaciers, toxic lands, and more.
In the past I have done work to assist and support the glaciers in their existence, quieting tick infestations, settling down damaging beetle infestations, clearing areas of the Pacific Northwest Ocean in the United States.
Among this journey, I would also like to offer opportunities for people to join me for vertical experiences which opens portals for compassion into our world.  This will allow people to give and receive the energy of compassion throughout our planet.  I would like to offer these experiences free of charge to people; and to share and speak about compassion and the aspects of our world to all sizes of groups without having to charge for it.
In the process of my work, research, and journey I will be opening a grid of compassion around the world; through points that have been getting disclosed to me, as well as those that come up as those in need.  The energy of compassion shifts our world in ways that is beyond what many can imagine.
Over the last few years, I have been minimizing my lifestyle and expenses to the point that I can live on very little.  I have been able to consolidate down to a 4'x6' vehicle to make it easy for me to travel through a variety of places in a very cost effective way.  The money I am asking for, will support me for 6 years, in a journey that will be very interesting for people to be a part of.  To focus on this work fully, minimizes my ability to take on clients and to bring in paying work; as this will need my full attention.  This journey will include travel to other countries, as I am shown the places to focus on.
The ability to take this journey is very important to me, as compassion is spoken of in every belief system and culture as the key for all of us and for all aspects of this existence.  I feel that people have the right to understand and explore the insights and truths that I am unfolding in this work.  I would love to see the difference that compassion can make in our world.
I am already grateful for those that would like to support me in this venture; and have done so along the way.  I am very thankful to all of those that would like to see what the energy of compassion can do for our world.  May it open our hearts, minds, and strengthen our connection to our true loving nature.
The Story of How The Codes Came To Me
Now, some might find this quite silly; but to me it was truly a blessed journey.  The codes came to me through a 11 month journey where I toured the United States 1 1/2 times with a soul buddy who came to me in the body of a small cat named Orlie.
Orlie and I first connected when I was doing some prayer work on a creek in Southern Utah.  She seemed to appear out of nowhere.  I ended up rescuing her from going over a waterfall.  Her eyes were crusted shut, she was severely dehydrated and a mere 3 lbs when I found her; but chose to survive and spend the last year of her life with me.
After spending about 2 1/2 months regaining her strength, resting, restoring her health,  and preparing to journey together; we left a 2400 square foot home for a 24 square foot vehicle.  In this vehicle we made 1 1/2 trips around the United States where I presented workshops, we provided healing energy for the Earth in places that it was challenged.  She touched lives and opened hearts everywhere we went.
Orlie, literally would not hurt a fly or ant.  She was much older than originally anticipated; but in a kitten sized body with a white heart on her, and a smushed up nose and upper lip that was a birth defect.  She would walk on a leash through little towns, along harbors, and spend the day hiking with me on trails.  Bikers insisted on having their picture taken with her, she had standing reservations at restaurants on the East Coast.  Everywhere we went; people melted and welcomed her, including big tall burly guys.
She taught me so much during this time; and more than I realized when we were together.  In May of 2015, her kidneys failed; and she left her body.  I stopped everything for 4 days, to honor time with her.  Even to the end she looked at me and the world with the most loving energy I had ever known.
2 months after her passing my mother also passed.  Everything seemed to be falling apart and I took some time off to re-group; and re-structure things in my life.  As I started this process of pulling myself out of the traumas and challenges life bombarded on me; and relooking at the work that I was doing with codes, something clicked into place.
Orlie's passing hit me hard; and so I spent a great amount of time in reflection of the many things that we shared together.  What I didn't realize until I started this reflection, was that she was teaching me all about these codes and how they worked during our time together.  Even if we had been hiking all day, she would still have the energy to explore a town where the energy was in alignment.  Where the energy was out of alignment, she would retire back and rest.  While visiting a friend (who has done a great amount of cat rescue; but is no longer a friend) she cried relentlessly to warn me of the negative energy in that place.
Every response, every action that she took, every interaction she had with me was teaching me.  Every day she started the day with enthusiasm.  Every night was full of love.  She appreciated everything, and emitted compassion and love to everyone and everything around her.  She showed me first hand the power of compassion to transform our world and the people within it.
Every day, I am extremely grateful for the time we shared together.  There isn't a day that we don't connect; as I can feel her loving energy with me.  She came back from the edge of death and took this journey with me so that I could understand and unfold the vibrational interactions of this world and share them with others.  I would like to enter this full time, sharing with others these insights and compassionate loving energy; without having to have fees on everything.  I want to continue the work that we started together.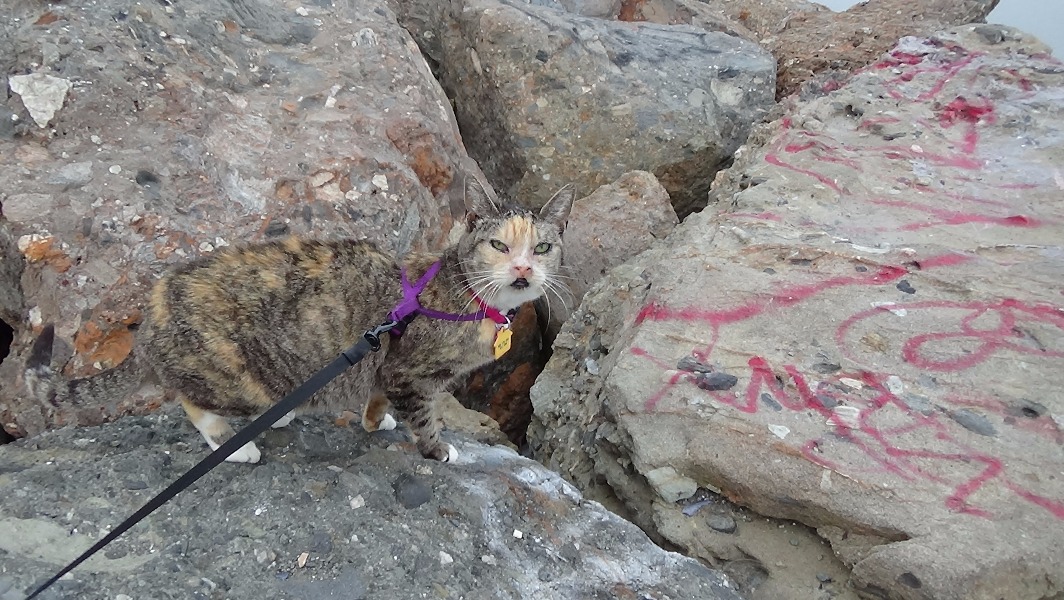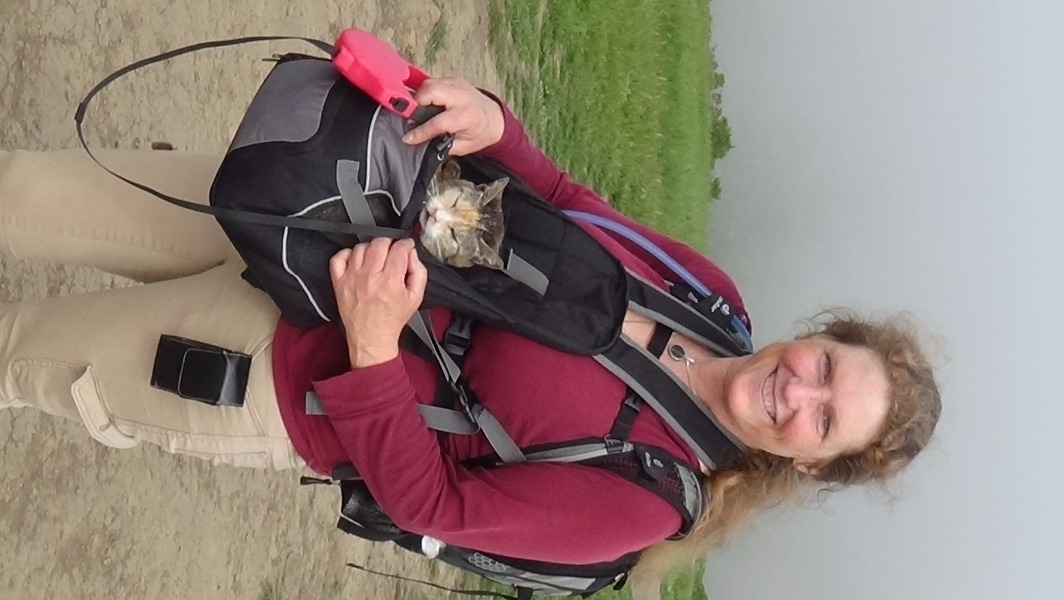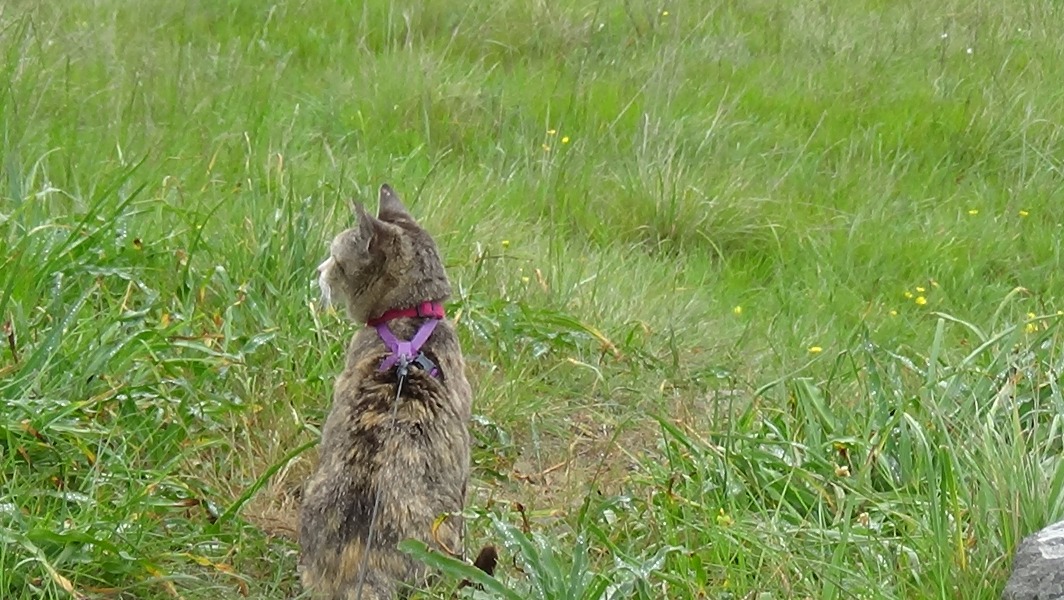 + Read More
Be the first to leave a comment on this campaign.