Classroom Fundraising: Impact a Life TODAY!
Help Yourself, Your Relatives or Friends. Get Help Paying Classroom Costs
#1 for Classroom costs fundraising.
Crowdfund Supplies
From elementary school on up, budgets are tight. From books to technology and more, a GoFundMe campaign can help you get the supplies every classroom needs.
New Technology
Want to get new iPads or Chromebooks in your middle school or high school classroom? Reach out to your community to help get today's latest technology.
Classroom Enrichment
Do you have creative ideas about enrichment projects for your preschool and kindergarten students? Make memorable activities and learning experiences come to life.
Why GoFundMe?
Teachers, students, parents, and administrators can start crowdfunding in minutes
Education campaigns have raised millions of dollars on GoFundMe
Faster and easier than traditional fundraisers
No deadlines or goal requirements
Expert advice, 24/7
Start a GoFundMe
"Because our school doesn't have the money, teachers have to pay out of pocket for extra things. I thought, why not try GoFundMe? It was very easy to use, and within an hour I had a donation! My students were thrilled the first time I brought out the iPads I was able to buy. We had a need, and GoFundMe was there to help."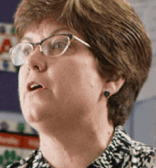 Ms. Quigley, second-grade teacher raised $1,450
on GoFundMe