Stop Depop by Vacs and Chemtrails
$12,296
of $12,000 goal
Raised by
223
people in 42 months
Stop Depopulation by Vaccination and Chemtrails
Second Vatican Hunger Strike
In 2014, I hungered for 46 days (from April 18 to June 3) at the Vatican City on the doorsteps of St. Peter's Cathedral to compel Pope Francis to come to our defense and help us shut down covert methods of depopulation.  My entire ordeal is chronicled in this Hunger Strike Timeline in words, sounds and images. 
http://www.ice-pix.se/globaldepopulation/?fbrefresh=kevinprayer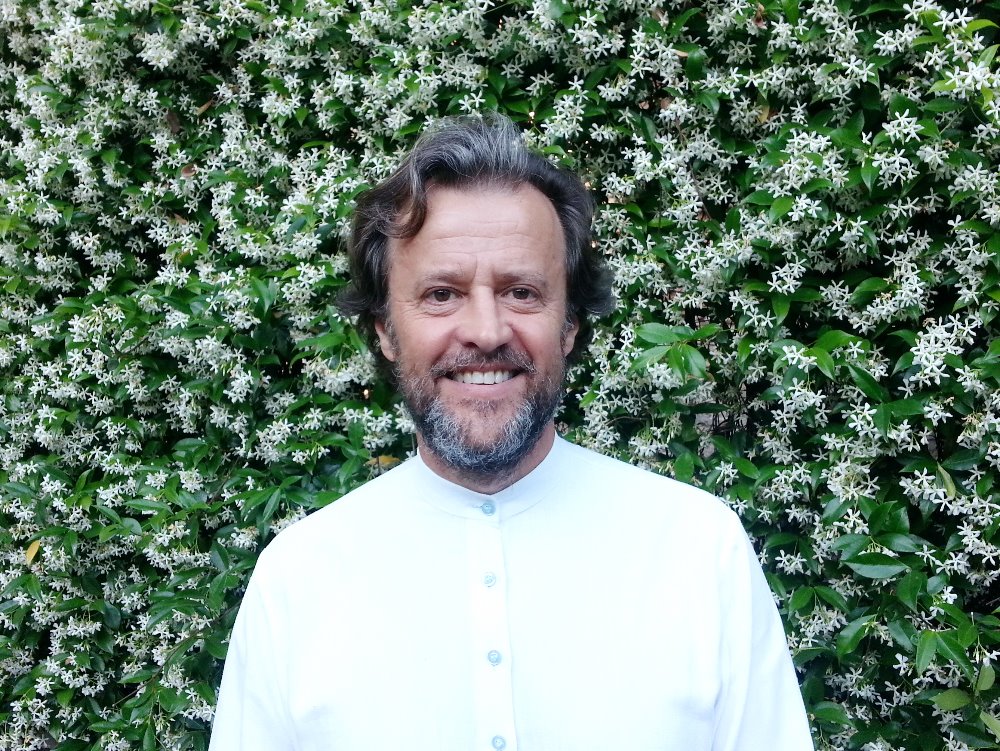 This is my initial video appeal to Pope Francis and three other short videos my team and I produced at that time:
Addressing Pope Francis
First Prayer
https://www.youtube.com/watch?v=wqrDNnVfA78
Methods of Depopulation
Phases of Depopulation
Until about the middle of the hunger strike, I did not know that the Church is partly responsible for the global genocide.   Even once I found out I still gave Pope Francis and his Cardinals the benefit of the doubt.
That Church leaders are co-responsible with the UN and some 160 governments for the global depopulation genocide, which began in 1945 as a peace preservation measure, is evident in the Church's primary document on birth control.  In its 1968 encyclical letter "Humanae Vitae: On the Regulation of Birth", the Church gave secular authorities its blessings for subverting fertility so long as diseases are cured in the process.  This is the passage that betrays the Church's complicity in genocide:
Lawful Therapeutic Means
15. On the other hand, the Church does not consider at all illicit the use of those therapeutic means necessary to cure bodily diseases, even if a foreseeable impediment to procreation should result there from—provided such impediment is not directly intended for any motive whatsoever. (19)
http://w2.vatican.va/content/paul-vi/en/encyclicals/documents/hf_p-vi_enc_25071968_humanae-vitae.html
Ever since, national leaders have used the moral permission given by Church leaders to subvert fertility under the pretext of curing one disease or another, be it tooth decay (hence depopulation by fluoridation), vitamin deficiencies (hence depopulation by GMOs), infectious diseases (hence depopulation by sterilizing vaccines), food poisoning (hence depopulation by endocrine disrupting substances), and respiratory illnesses (hence depopulation by aerosol spraying/chemtrails).  
Although Pope Francis never acknowledged my presence on Vatican grounds he did contribute to setting in motion a process of reform of the chemical regulatory environment so that hundreds of endocrine disrupting chemicals that currently adulterate our food system and environment for the purpose of preventing births and promoting deaths, the two means of stable populations, are removed.  This spells the end of depopulation by covert chemical means but it will take at least three more years before these poisons are gone and no longer destroy our health and rob our children of a future.  
Pope Francis began acting in our favor within days of presenting him with an autographed copy of my book "Killing Us Softly: The Global Depopulation Policy", which happened in May.  Within three days of receiving my book he called the heads of the UN agencies to the Vatican City for a closed door meeting and a few months later he addressed the European Parliament and the Council of Europe to ask for a change of direction.  He also made remarks during important events asking that the "culture of death", the Vatican's euphemism for the depopulation genocide, is brought to an end.  
http://real-agenda.com/wp-content/uploads/2013/10/KILLING-US-SOFTLY2.pdf
The world's heads of state and government, however, did not respond to my calls for decency and sanity until they received ultimatum letters from me and until I provided evidence on how, when, and why each and every nation state adopted covert methods of depopulation.  These letters and the evidence of genocide for each country are part of the public record since January 2015 when I published "Peace without Poison". 
http://objects.liquidweb.services/depopulation/Peace%20Without%20Poison.pdf
The international community now heading in the right direction I thought a change from covert to overt methods of population control is imminent and continued to monitor progress.  Over the course of 2015, however, it became clear that neither our spiritual nor our political leaders have changed their ways.  They only changed their methods of committing genocide on the sly.  While stalling the removal of endocrine disrupting chemicals from our food and environment they introduced mandatory immunization programs under the pretext of combatting influenza, malaria, polio, TB, and a variety of other diseases, including childhood illnesses.    
These vaccines cause sterility and morbidity by programming cells crucial to reproduction and immunity to prematurely self-destruct, a process called apoptosis, thus causing early-onset sterility and premature death across the world so the global population is tackled from both ends of life, by limiting births and accelerating deaths.  And to ensure success, extrinsic pathways of depopulation were added to the intrinsic pathway provided by vaccines, which is why NATO intensified its chemtrail operations that began in 1995 and continue to this day in utmost secrecy for the intimated objective of combatting global warming.     
In a January 28 interview with Hong Kong's Asia Times, in which the Pope spoke about China, he admitted that the West controls its population and that the Church has been part and parcel of this experiment. He also declared that the experiment has gone wrong and that "other possibilities" are now being considered.
Here is the subtle and awkward confession Pope Francis made:
"I believe that the Chinese people are moving forward and this is their greatness. It walks, like all populations, through lights and shadows. Looking at this past — and perhaps the fact of not having children creates a complex — it is healthy to take responsibility for one's own path. Well, we have taken this route, something here did not work at all, so now other possibilities are opened up."
https://www.washingtonpost.com/news/worldviews/wp/2016/02/03/three-things-the-pope-said-in-an-interview-on-china-and-a-couple-he-didnt/?tid=a_inl
Not only is this the first public admission that the West and the papacy are involved in population control, it is also an admission that the program of population control has failed and that the time has come to try "other possibilities".
But replacing covert chemical poisoning through endocrine disruptors with genetic damage done by mandatory vaccines coupled with chemical poisoning through aerosol spraying is neither progress nor an end to genocide.  Quite the contrary, it is an accelerated, intensified and widened genocide that combines chemical with biological and bacteriological methods of depopulation that dovetail and synergize to cause maximum damage to fertility and longevity worldwide in the shortest time possible and with the longest term consequences enabled by this abuse of science and executive powers.   
Unless we stop this, none of us has a future.  That is why I must take the Church to task to force Pope Francis and his Cardinals to change Church doctrine with respect to birth control so that contraceptives are encouraged not discouraged and covert methods of subverting fertility and longevity are stopped. 
Population control can then become the responsibility of the people and not governments, the UN and the military-industrial complex.  Each and every human being on the planet will be free to use a method of birth control of their own choosing but limited by law to two children only; unless the second pregnancy is twins in which case no one will murder infants.   This will free national and international authorities from having to poison us into extinction and will restore our individual and social health. 
I will do the hungering and will be center stage, but I will not succeed unless civil society supports me in every way possible and makes my presence in Rome known to the world.
Throughout my hunger strike I will scold the clergy in daily letters to the Pope for the Church's past and present crimes. 
My hunger strike will end when the following demands are satisfied:
- Pope Francis accords me an audience.
- Pope Francis and the College of Cardinals publicly apologize for their complicity in genocide by constraining secular authorities to covertly damage our fertility and longevity so long as they cure us from a bodily disease.
- The Church changes its doctrine on birth control by issuing a new encyclical letter to replace "Humanae Vitae: On the Regulation of Birth".
- Pope Francis appears on St. Peter's Square so I can give him and by extension the Church absolution for its crimes.
This is the latest scientific evidence of genocide committed with the tools of medicine and in the name of public health:
TURNING NATURE AGAINST MAN: The Role of Pandemics, Vaccines and Genetics in the UN's Plan to Halt Population Growth
https://www.scribd.com/doc/301386312/TURNING-NATURE-AGAINST-MAN-The-Role-of-Pandemics-Vaccines-and-Genetics-in-the-UN-s-Plan-to-Halt-Population-Growth
If I am to succeed, civil society as a whole will have to rise to the occasion and stand behind and beside me. 
It is now or never.
+ Read More