#ChicagoForOne Funds
$614
of $1,000 goal
Raised by
61
people in 19 months
My buddy Robbie Chernow flew to Chicago for a bachelor party, but all his friends' flights were canceled so he's on a vacation for one.

Robbie's making the most of it though... You have to see it on ig: @rwchernow ‪#‎chicagoforone

I'll be donating all proceeds from the account to local homeless shelters in Chicago. My time of need in the city pales in comparison to theirs. The Go Fund Me will stay up until the end of this week if you'd like to contribute to this new cause.

Thank you, all!

Side note - Apparently Bloomer, WI has the cheapest beer in all of the US, averaging .91 cents a pint. Good on you, Bloomer. Good on you.

#chicagoforone
+ Read More
Update 2
Posted by Will Heineman
19 months ago
Share
This is the Go Fund Me account that someone set up for my lonely adventure. It currently stands at $529, because along with opening your hearts, many of you also graciously opened your wallets as well (a very sincere thank you).
Now, according to
www.pintprice.com
the average pint of beer in Chicago costs $3.64. Based on this, I now have enough money to buy 145 pints in Chicago (Let's round down to 140 though, so I can leave a good tip). While I fancy myself just as functioning of an alcoholic as the next guy, this is a lot even for me.
That's why I'll be donating all proceeds from the account to local homeless shelters in Chicago. My time of need in the city pales in comparison to theirs. The Go Fund Me will stay up until the end of this week if you'd like to contribute to this new cause.
Thank you, all!
Side note - Apparently Bloomer, WI has the cheapest beer in all of the US, averaging .91 cents a pint. Good on you, Bloomer. Good on you.
#chicagoforone
+ Read More
Robbie has assured me that all of the money raised will be "put towards buying new (and hopefully better) Chicago friends".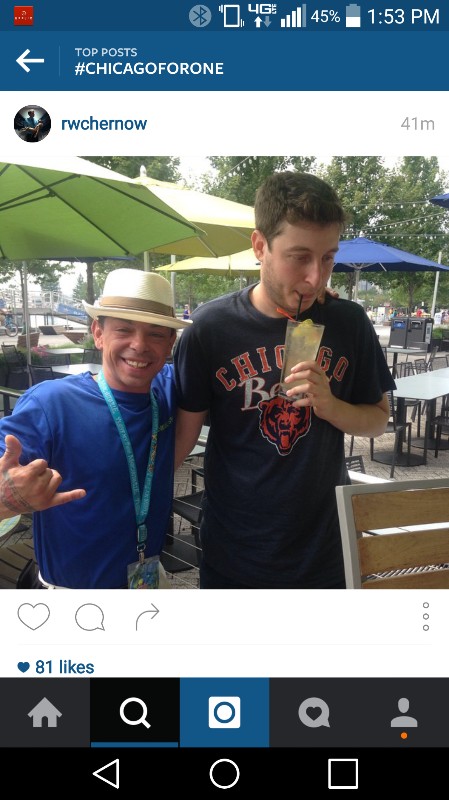 + Read More
Read a Previous Update