Chaplain Lost All Due To Fire
$1,175
of $5,000 goal
Raised by
15
people in 17 months
Our dear Chaplain has dedicated most of his life to helping others. A gentle, kind, genuine and generous person who accepts all people with a warm welcome. He is a rock for those in the community who need help, a wealth of knowledge for those wanting to learn the Gospel of Jesus Christ. He has been there for most of us when bad times have hit, a sincere and dependable friend to us all. You know he will battle storms, sickness, hardship and unseen obstacles to be at your sides in the case of an emergency. As long as he is able he will always be a true friend to us all.
Unfortunately there was a massive fire in his apartment while he was on a visit out of town. He lost all of his possessions and what was not burned was destroyed with soot and smoke.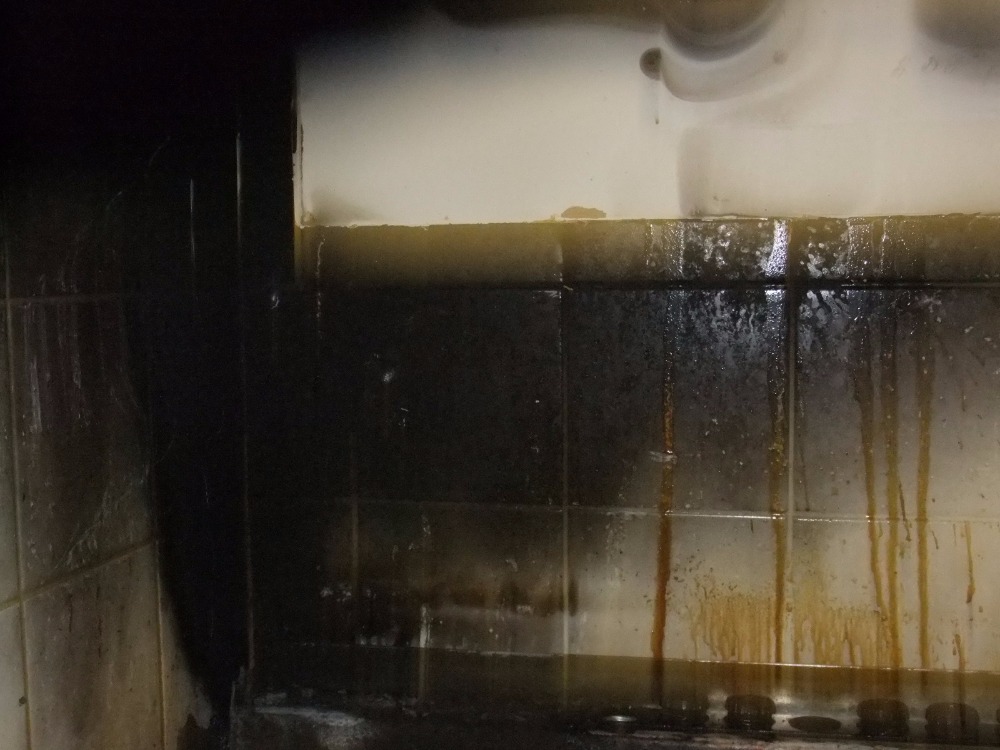 A friend who was watching his home in his absence tried with all his might to fight the fire but was overcome with smoke and suffered 3rd degree burns. He remains in serious condition however, as he is an international student he is not granted medical coverage.
We anticipate at least $2500 for the Chaplain to replace damaged furniture, clothing, his Bishops robes and Clergy attire, appliances, food, medical aids, and more. He currently eats canned goods and purchases prepared food which isnt always good for his medical condition. We also need financial help for the young fellow who tried to douse the fire. Young Oliver loves the Lord and upheld his promise to help the Chaplain as the Chaplain has helped him. Unfortunately he's in rough situation and needs medical help badly to treat those bad burns and lung damage. The Chaplain has vouched for this young man so that the doctors would treat his serious wounds.
We are all part of the Body of Christ, and are expected to help our neighbors when in need, let the love of God shine through us as we do whatever we can to help those that are down or in trouble. Currently The Chaplain sleeps in the small bedroom that didnt burn but it is filled with smoke and ash. The air quality is so bad but he has no other option. His little bird Joey is a trooper and came through the ordeal with a bit of smoke inhallation. Luckily he recovered after a  while with a deep breath and a chirp (His eye is even on the sparrow.. praise God!) With no immediate family to help, WE are his brothers and sisters in Christ. We can help him!
What can we all do to help?
1) First let us pray for their deliverance from this evil that has come upon them.
2) If any are close to his home perhaps an extra portion of your next dinner could be sent to him as he has no means to cook.
3) As many of his material goods will have to be replaced we hope God can touch the heart of each of you and perhaps you can
give a minimum donation  of $20
towards getting our Chaplain and Oliver back on their feet. What is $20 in the large scope of things. Two weeks worth of Tim Hortons coffee?  A lunch out with friends?
4) Let us arrange a team of volunteer workers to help him restore his home over a pizza lunch. Email me if you are interested.
As Christians we ask you to help your fellow brother, this one who is so dear to us and is enduring such hard times. It is his turn to receive some help. He continues to praise God and go about his Chaplaincy duties but such a loss must weigh heavily on his heart.
Please find it in your heart to make a donation for him and help with a happy heart. Thank you in advance for your kindness and charity. May God bless you all!
+ Read More
Be the first to leave a comment on this campaign.