Carolinas Human Rights Network
$5,000
goal
Campaign created
8 months
ago
Carolinas Human Rights Network Conference   - CHRONIC 2018September 14-16, 2018                                                             Greenville, South Carolina

"Educate, Agitate, Organize for Human Rights".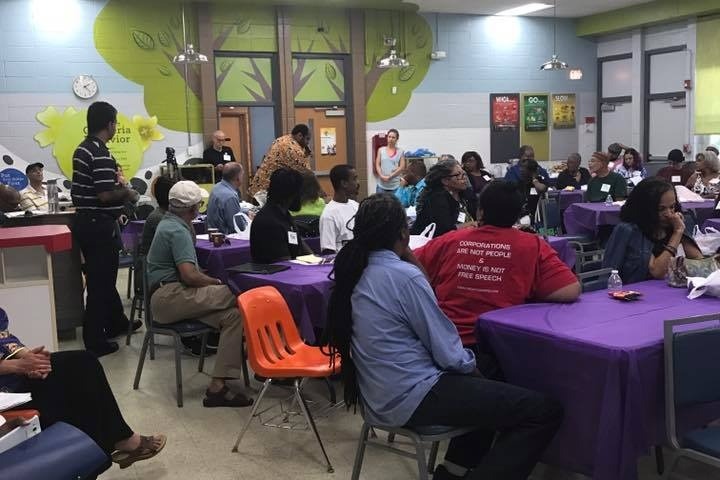 We Need Your Support - Purpose for Fundraiser

Our annual conference counts on the support of individuals like yourself to ensure we have another successful year. If you are a business owner or work for a local business and are interested in providing support to the conference via an in-kind gift, pro bono service or a monetary donation, we would like to hear from you. Event support from businesses enables us to enhance our conference and improve our attendees' experience, while keeping the costs down. Support for CHRONIC highlights a company's support for human rights, while exposing its brand to hundreds of our loyal supporters, community leaders and members.
Human Rights While There Are Humans Left! A unique Human Rights event will happen on the weekend of September 14-16 at Enoree River Association  in Greenville, S.C.  The 5th annual Carolinas Human Rights Network Conference, or CHRONIC 2018, will offer three days of Workshops, Panel Discussions, and Solution based ideas led by grassroots activists and organizers engaged in frontline struggles for civil and human rights in the Carolinas.  
The weekend is organized to bring insights and provide a holistic understanding of current issues in the realm of civil, economic, political, social, cultural, environmental, developmental and sexual rights. The CHRONIC 2018 organizing team hopes these gatherings will become an on-going series designed to inform, connect, and organize the peoples of the Carolinas about the work being done to assure that Human Rights are discussed, understood, implemented, and protected.
Encouraged by the past success of  CHRONIC conferences in 2014, 2015, 2016 and 2017. Conferences has attracted over 100 participants for an all-day intensive, the organizers have expanded the program to entire weekend, with time built in for people to network and socialize. The three day program goal is to challenge conference attendees to take action and personal responsibility for the promotion and protection of Human Rights in their local communities.
This is an affordable, public event which offers something for everyone interested in learning more about our truly inalienable human rights. For more information and details checkout  website:
CHRONICSCNC.ORG
Gratitude for the support and we look forward to seeing you in September. 
 With love and respect,
The CHRONIC 2018 Organizing Committee
+ Read More