Cancer Bills & Expenses
We can help you, your relatives, or friends pay bills for cancer treatments.
We are the world's #1 site for cancer fundraising & crowdfunding.
In less than 30 seconds, start a fundraiser that can receive donations immediately.
Coping with a cancer diagnosis isn't easy. There is so much to juggle as you learn about the disease, discuss treatment options, and create a plan with your physicians and support network. GoFundMe has been there to help people from all over the world manage this sobering diagnosis by providing a place for people to raise funds while also raising the spirits of their loved ones. The campaigns below are just a few examples of how communities have turned an overwhelming experience into one of healing.
Explore fundraisers for Cancer: Brain | Breast | Hodgkin's Lymphoma | Leukemia | Lung | Melanoma | Pediatric | Prostate
Melanoma Fundraising
Cary, pilot and melanoma survivor
Amount Raised: $130,000+
For this 53-year-old pilot, the age-old "fight or flight" response had never felt so real. Carey was unable to fly after being diagnosed with stage IV metastatic melanoma, so he began his fight with immunotherapy treatments in Hong Kong. His wife started a GoFundMe, and now Cary is cancer-free and enjoying life back in the US. more
Brain Cancer Fundraising
Matt, father fighting brain cancer
Amount Raised: $134,000+
Loved fiercely by his four children and colleagues alike, Matt was ready to fight brain cancer with everything he had. Not finding the treatments he needed in his native Australia, Matt raised enough on GoFundMe to put him through antineoplaston treatments in Texas, and his latest scans are showing signs of success. more
Leukemia Fundraising
Mike, husband and leukemia survivor
Amount Raised: £450,000+
After a stem cell transplant and over 20 bone marrow biopsies, Mike and his wife thought the worst was behind them. Upon learning that the leukemia had come back, they turned to GoFundMe to raise the funds needed for the latest CAR T-cell treatments available. One year later, and Mike is in complete remission. more
Hodgkin's Lymphoma Fundraising
Kayla, mother of 6 fighting lymphoma
Amount Raised: $1,000,000+
Against all odds, Kayla and her husband Charles conceived not one, but four babies after beating lymphoma. They were ecstatic, but 28 weeks into the pregnancy, her cancer returned. Their GoFundMe campaign went viral and helped them raise over a million dollars to support Kayla and the quadruplets. more
Pediatric Cancers Fundraising
Mateo, 15-year-old boy fighting cancer
Amount Raised: $700,000+
Mateo began life as a fighter. After surviving surgery at just 3 months and a liver transplant at age 9, he was diagnosed with PTLD lymphoma and moved to Houston for care. At the suggestion of doctors, the family started a GoFundMe that ultimately covered Mateo's molecular treatments to keep him fighting strong. more
Breast Cancer Fundraising
Margie, Katie, and Alice, sisters
Amount Raised: $30,000+
It's often said that sisters do everything together, but no one could've predicted that these three girls would battle cancer together as well. With two sisters facing chemo and double-mastectomies and the other awaiting biopsy results, this family used GoFundMe to raise over $30,000 while keeping their network posted on every step of their journey. more
Lung Cancer Fundraising
Cassy, mother of three
Amount Raised: AUD$180,000+
Lung cancer claims more lives in Australia than any other cancer. As a non-smoker with no symptoms, Cassy was shocked to be diagnosed with this aggressive disease. Funding her treatments through a GoFundMe set up by her brother, Cassy is responding well and her dream of exploring Disneyland with her children will soon be a reality. more
Prostate Cancer Fundraising
Derek, husband and music production assistant
Amount Raised: $60,000+
With an exciting career in music and a strong network of friends the world over, Derek was not alone when diagnosed with prostate cancer. He underwent surgery and chemotherapy, and with the help of a friend, a GoFundMe was launched to collect donations as well as heart-warming well wishes. more
Currently trending cancer treatment fundraising campaigns:
Easy Crowdfunding
Get support while fighting cancer. From doctor's bills and insurance co-pays to travel costs and lost wages, a GoFundMe crowdfunding campaign can help.
Medical Expenses
Get debt-free help with the costs of insurance bills, medical trials, alternative treatments, and experimental drugs for breast cancer and other cancers.
Fight Cancer
It's never easy being the patient. Help out a loved one during chemotherapy, radiation, surgery, and recovery, or raise money for a cancer charity.
Why GoFundMe?
Start fundraising for medical bills in minutes
Medical campaigns have raised millions of dollars on GoFundMe
Breast cancer campaigns have raised millions of dollars on GoFundMe
Faster and easier than traditional fundraising
Expert advice, 24/7
Start a GoFundMe
"We are raising money for my husband's cancer treatment. People are so responsive! I never in a million years would have thought to ask others for help. This is the most extraordinary sense of community I have ever experienced."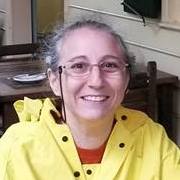 Beth M. raised $4,000
on GoFundMe