205
4
Camp Fire Shelter Relief
$31,395
of $20,000 goal
Raised by
204
people in 6 months
This campaign is on behalf of the Gundersen family, who is providing medical care to their own community even though they lost everything in the Northern California Camp Fire .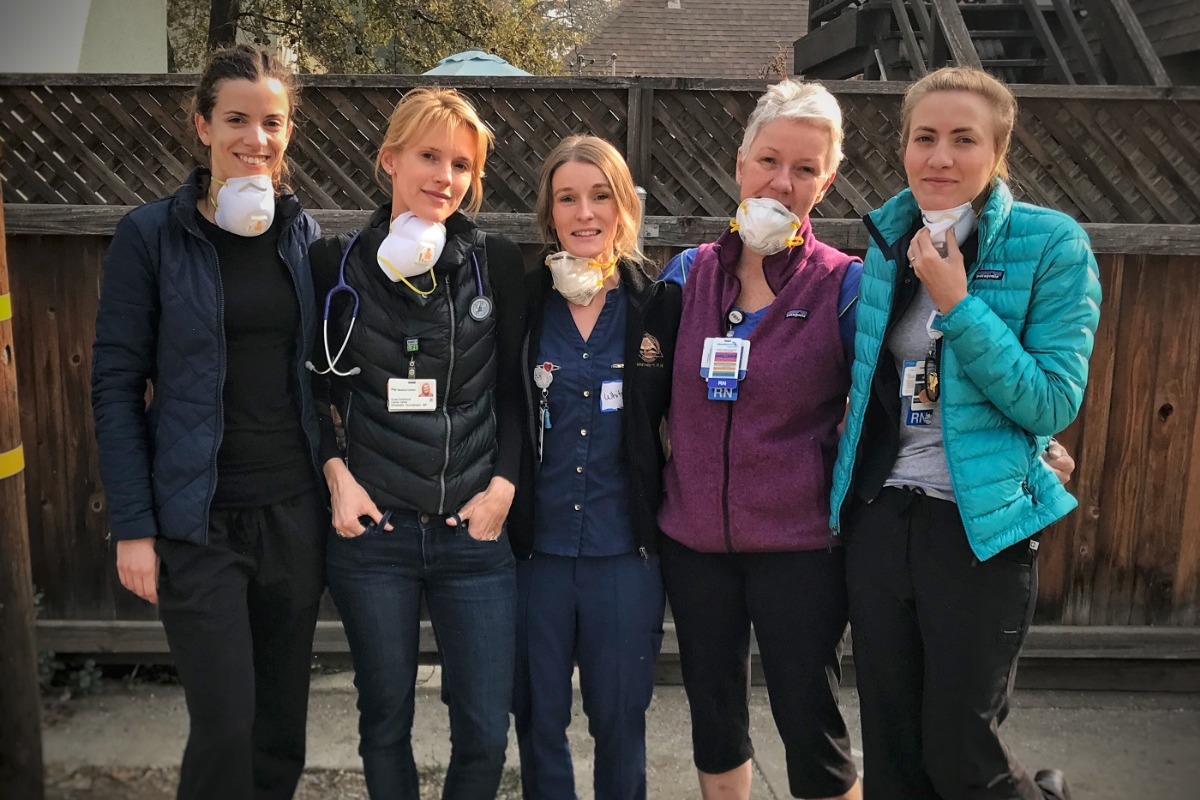 Above: Kat, Elisabeth, Whitney, Denise, and Birgitte
The Gundersen family is full of bad ass women who are nurses from Paradise and Magalia, CA. Denise is waiting on news about her home, and it is confirmed that her daughter, Birgitte lost her home in the fire. Despite this horrible situation, this family did not hesitate to volunteer their medical services at the community shelter. They have selflessly provided care for over 192 people so far. 
Above: Denise and the care team

While this is a developing emergency, they could use your immediate donations to provide care for displaced Butte County residents. The current population of the shelters are primarily elderly, disabled, and low income people. We are directly supporting this demographic.


Above: Nurse Lonnie (Birgitte's husband) and Whitney
Your donations will help cover costs for medications, crucial medical supplies & devices, and additional necessities during these efforts. Additionally, because most of the people being treated are going to need to be here for at least another month, we are planning to use the donations to get safer and warmer structures for them. There isn't enough room inside for everyone, so many are sleeping outside in tents.
Above: The East Ave clinic started with 4 people, 3 nurses and a medic, they are now a  growing team
My name is Brevin and I'm setting this GoFundMe page up on behalf the amazing Gundersen family who have supported me over the past decade. Elisabeth was my nurse, I was at Birgitte's wedding, and have frequently visited the beautiful towns of Paradise and Magalia.
Thank you for your immediate support!

11/30/2018: A few new pictures at the shelter! The triage trailer, trying to sleep in the pastor's office, and a group photo!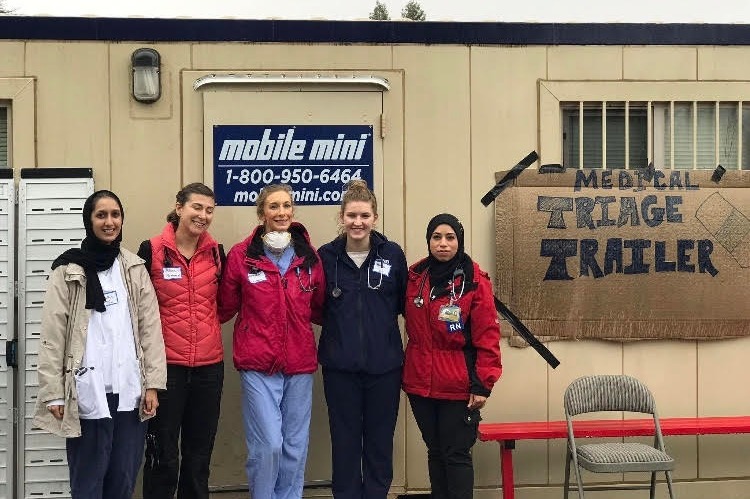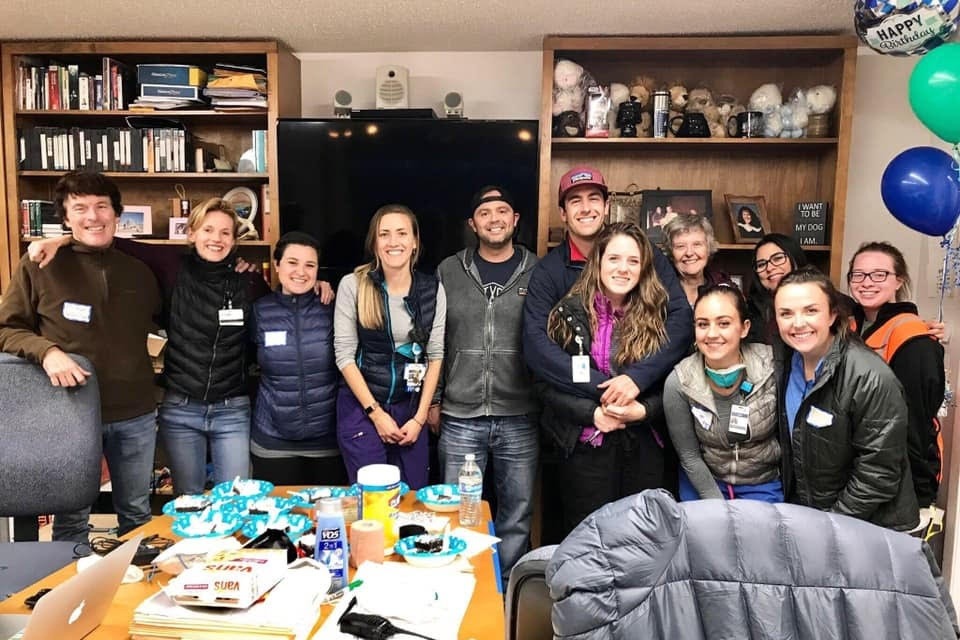 + Read More